Deep gold color; apple, orange zest, acacia on the nose; citrus, lemon, orange zest, apricot on the palate.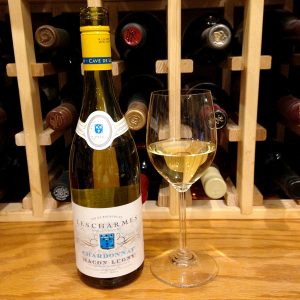 Dry; medium body; fresh, vibrant, rich in the mouth with superb acidity and minerality. Spicy, especially on mid-palate and finish. Well structured and precise. You know immediately you are tasting Bourgogne/Mâconnais and not California. No oak—all fermentation in stainless steel. 100% malolactic fermentation, but butter notes are very restrained. Wine matured on its lees for greater depth and complexity. This softens with time in glass and is a white wine where decanting could be considered; 13% ABV.
Les Charmes is the flagship of the Cave de Lugny selection of wines. Grapes come for a vineyard set on a 260-acre plateau made of chalky soil with south-southeast facing slopes to provide best exposure to sunshine. Cave de Lugny was certified as a sustainable grower in 2015.
Cave de Lugny is a French cooperative. It was founded in 1927 and was the second cooperative established in the Mâconnais region, one year after founding of Saint-Gengoux-de-Scissé. The website notes: "Sharing common values and interests, the two wineries decided to merge in 1966, but maintained their own production sites.
The combined group embarked on a strategy of investment which included the extension of the buildings, and in 1970, the installation of packaging facilities, with a specific set-up for each site—the production of the red wines at Saint-Gengoux-de-Scissé and the white wines at Lugny. In 1987, the Group's long name was replaced by the shorter and more memorable "Cave de Lugny". Cave is French for "cellar". In 1994, Cave de Chardonnay joined Cave de Lugny; Cave de Chardonnay specializes in sparkling wines.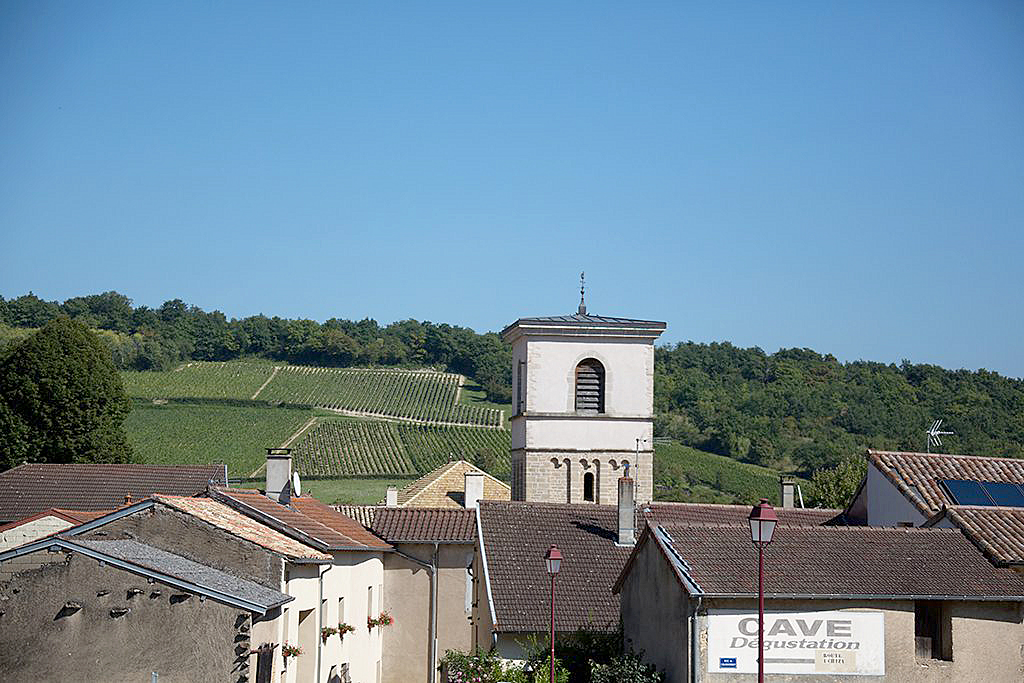 The cooperative focused on international distribution in the 1970s as part of its expansion and modernization. Today their wine is sold in 21 countries on four continents. The United Kingdom, United States, and Belgium are the largest markets for its wines.
Cave de Lugny Mâcon-Lugny Les Charmes Chardonnay, Burgundy 2016 is excellent, affordable example of Burgundian chardonnay. It is more angular with sharper bite than what typically is found in a New World chard, but its acidity, minerality, and precision makes it a better wine to pair with food. Pair with chicken with cream sauce; roast chicken; soufflés; fish and seafood, especially salmon; tapas; since it is French, consider frog legs or snails. Depending on your taste/sophistication, it could work as an aperitif. $14-16