Medium copper color; strawberry, white peach, watermelon on the nose; strawberry, watermelon, grapefruit, red apple on the palate.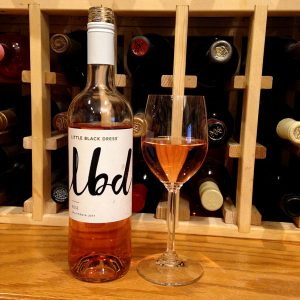 Dry; good acidity (3.25 pH). Blend of grapes, but hard to pin down—the technical sheet that came with the wine sample indicates zinfandel and petite syrah, but the website claims 75% pinot grigio, 13% muscat, 10% chardonnay, 2% vigognier. The website also claims 3.1% pH. I lean into the pinot grigio-muscat et al because of the sweetness of this effort. In any event, this is tasty and affordable and directed at a specific market.
There is sweetness here, either from ripe fruit or some residual sugar or both. Again the tech sheet indicates it clearly in the dry category with just 7 g/L, while the website says 18 g/L, which would put it into off-dry territory. I go with website on both grape composition and residual sugar. The sweetness is a clear selling point for some, but is not so sweet that it will be reviled by those of us who lean toward drier wines; 12% ABV.
Little Black Dress, or LBD, is made in California with California grapes, but it is a brand of Chilean giant Concha y Toro. They have a huge portfolio addressing many different market segments. This checks off one. Not my first choice in wine, but I try to write for larger audience than my individual palate.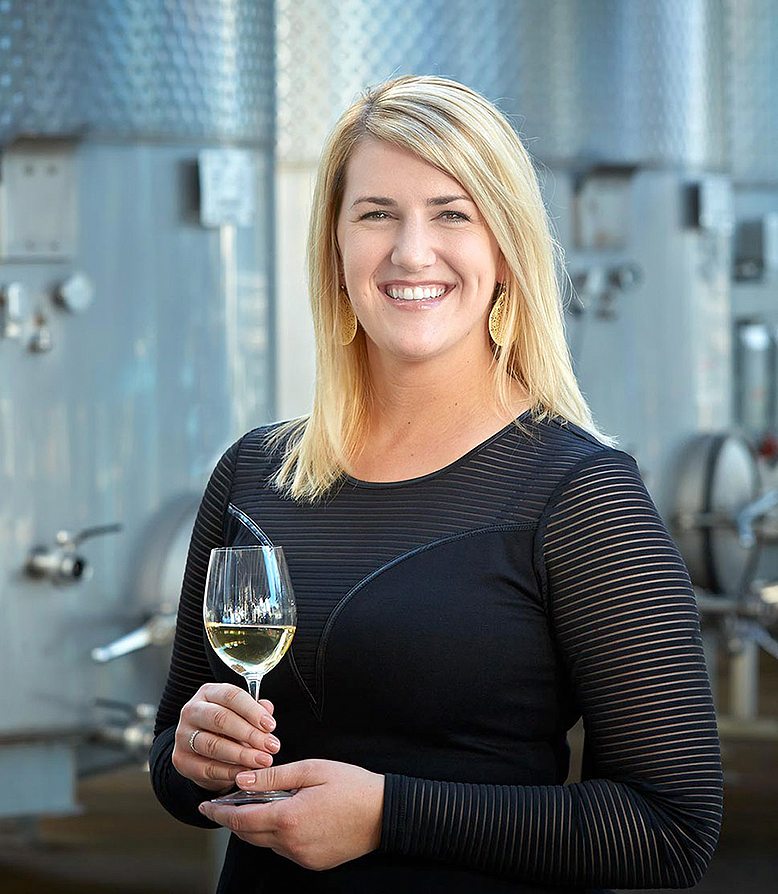 Margaret Leonardi is the winemaker. On the website she notes: "I aim to make wines that are approachable, affordable, and delicious. This means creating wines that can be appreciated while curling up on the couch to watch The Bachelor on Monday evenings, hanging out with your girlfriends on Wednesday nights, flirting on date nights, or relaxing on Friday evenings at home over dinner with friends."
That fairly sums up this wine. I recoil at being sexist about wine, but this does seem to be a "girls just want to have fun" target market. It is simple, straightforward, lower priced pour that delivers for its audience. Can you get significantly more nuanced rosé, certainly, and even at or near this price. But this is far from undrinkable and could entice you to experiment with the marvels of Provence (for instance). In any event, at its price point it is worth a taste.
Little Black Dress does not back off from its female-oriented niche. Their partners include: Avon Books, "Showcasing the best and brightest rising stars of contemporary women's fiction with a bent towards the immensely popular romance genre." Fatigues to fabulous, "a national campaign dedicated to supporting women presently serving in our nation's military as well as recent veterans, particularly focusing on the unique issues female veterans face as they transition from military to civilian life." And Lavender: "A long running, bi-weekly publication highlighting LGBTQ focused culture, lifestyle, news and editorials. Based out of the Twin Cities of Minnesota."
Little Black Dress Rosé, California 2017 is an uncomplicated, fruity, very smooth easy drinker. Rosé has been ascendent wine category for several years now, and this is an example why. Pair with summer salads, both green vegetables and fruit versions. Works as solo sipper on patio, deck, poolside served cold with good friends. $10-12
Little Black Dress Wines website
No photos of Bread & Butter vineyards or winery found online, which usually means this is negotiant winery that owns no vineyards and contracts to winery to make the product.