Pale-medium ruby color; black cherry, raspberry, blueberry, plum, clove on the nose; black cherry, raspberry, cranberry, blueberry, minerals, spices on the palate.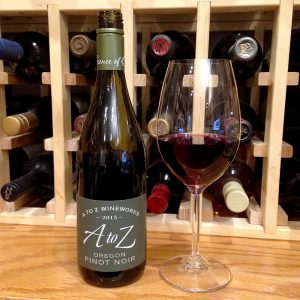 Dry; grippy, serious, slightly bitter tannins for a pinot noir—decanting significantly helped, something I did after the first two, small pop-and-pour sips. Decanting really smoothed this out and turned it into easy drinker. Bright, fresh, racy acidity. Powerful for an Oregon pinot noir, but it possess a lilt of lightness, too, unlike some California pinots at this price—especially after the decant. Medium body overall; 13.5% ABV.
This is labeled "The Essense of Oregon" to celebrate A to Z's 15th anniversary. The fruit comes from 35 different vineyards in what was a excellent vintage in Oregon. There is hint of jammy on the mid-palate, even a chocolate note, plus spices. Finish is nice if not particularly long. No matter, you have been suitably entertained earlier in the show. The winery claims on its website: "perhaps the most beautiful Pinot Noir we have made due to the perfect nature of the 2015 vintage in Oregon."
A to Z Wineworks is Oregon's largest negotiant winery and the top-selling Oregon wine brand. It was started in 2002 by four friends, Oregon wine industry veterans Deb Hatcher (Eyrie), Bill Hatcher (Domaine Drouhin Oregon), Sam Tannahill (Archery Summit), and Cheryl Francis (Chehalem).  The two couples worked in the Hatcher's kitchen to build the original blend, a pinot noir that was honored by Food & Wine magazine as the Best American Pinot Noir under $20. With such recognition for quality and value, A to Z Wineworks production grew quickly, with grapes for their various varietals now coming from some 100 Oregon winegrowers; 175,000 cases of this pinot were made.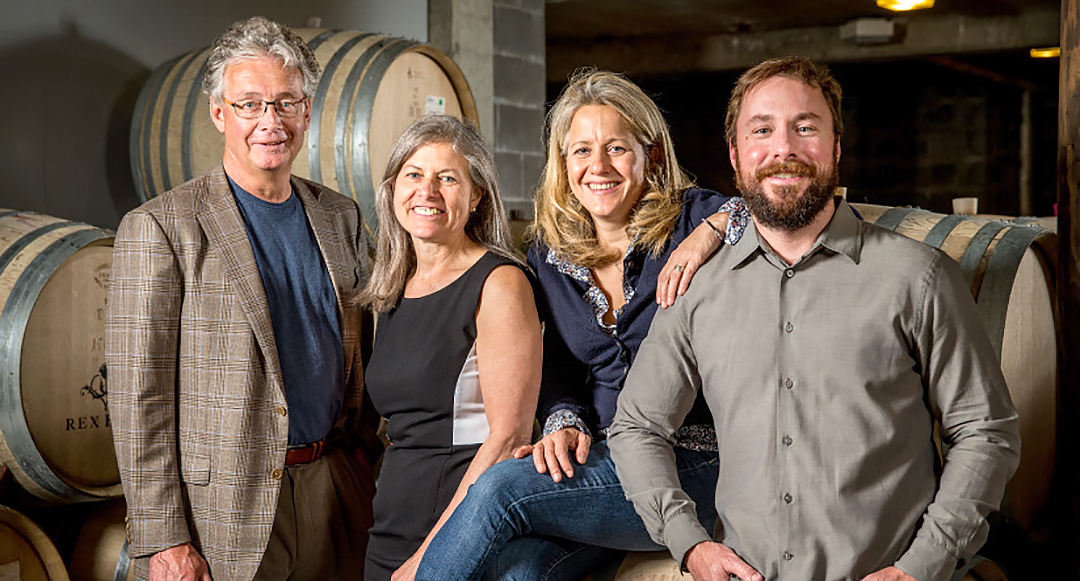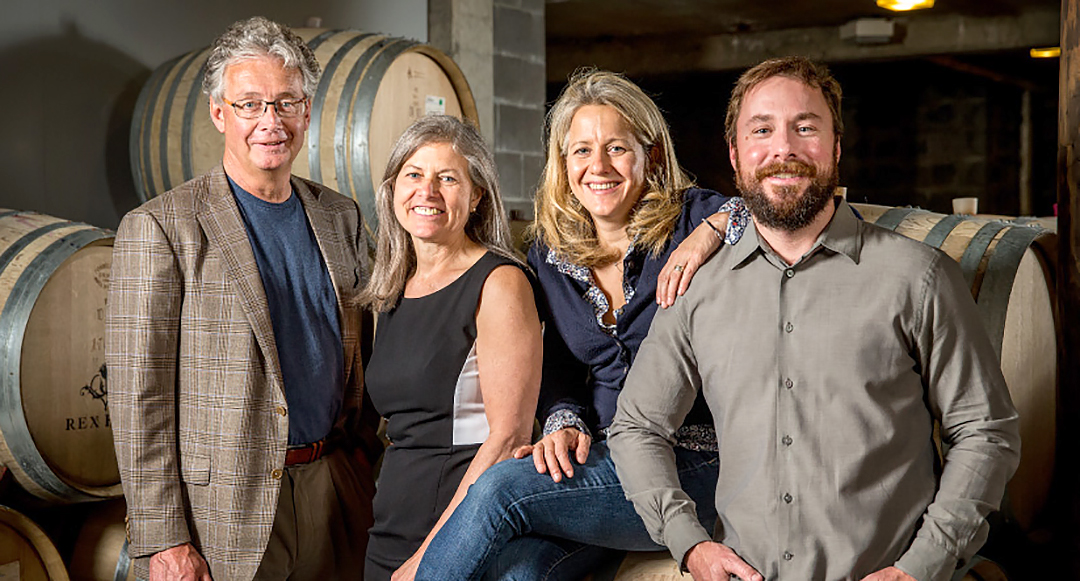 According to the A to Z website: "In 2006, the group welcomed another Oregon wine veteran, Michael Davies, as winemaker, and partnered with Gregg Popovich (Coach of the San Antonio Spurs) to buy REX HILL Vineyards and Winery (established in 1982). A to Z has worked with more than 100 vineyards across the state always offering assistance for sustainability certification that the group expects to be achieved within three years of partnering. Today, A to Z has two viticulturists on staff and uses biodynamic principles to farm all owned or long-leased vineyards."
In 2014, A to Z Wineworks became the only winery in the world certified as a B Corporation, a demonstration of deep commitment to transparency, accountability, and social, environmental and economic improvement. B corporations are to business what fair trade certification is to coffee or USDA organic certification is to milk. Certification requires meeting rigorous standards of social and environmental performance, accountability, and transparency. The goal is to redefine success in business beyond bottom line numbers. A to Z pays 100% of its workers above the local living wage and pays 100% of full-time employee health benefit programs. More than 50% of management are women or individuals from under-represented populations.
The winery's dual mission statement is to offer "Aristocratic Wines at Democratic Prices" and deliver "The Essence of Oregon." The efforts twice have been named one of Wine Spectator's Top 100 wines of the year; this pinot gris is a perennial Best Buy. Visit their website to get the inspiring complete picture (links below).
A to Z Wineworks Oregon Pinot Noir 2015 has surprising power and grip for an Oregon PN; decanting advised, which opens this up and allows the fruit to make its statement. Top selling Oregon brand, largest Oregon negotiant winery, outstanding Oregon vintage. Pair with full-bodied seafood such as salmon, halibut, trout; pork—cooked almost any way; grilled meats—venison, beef, chicken, duck; braised meats and stews; root vegetables; mushrooms; cream and butter-based sauces; tomato-based sauces. $16-20
Superb video on the website about A to Z