Medium gold color; yellow apple, peach, oak on the nose; yellow apple, white peach, pear, pineapple, vanilla, oak spice on the palate.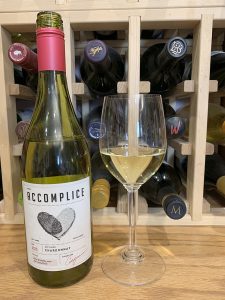 Dry; bold and buttery in the mouth; viscous, creamy texture. Full body. Average acidity (3.65 pH). Smooth initial attack, but develops some bitterness/tang in the medium finish. Plenty of oak but well short of obscenely oaky. Makers played the big and impressive California oak and butter chard card, dialed it back a click or two, and succeeded.
The finish bothers me a bit when taste evaluating on its own, but after some time with air and the effects of a second glass (14.5% ABV) take the edge off the finale. A pairing with cheese and crackers also nicely solves the issue. It did well with crackers and blue cheese when I put that hypothesis to the test.
This is a minor celebrity wine play. Kristin Hensley and Jen Smedley have been performing, teaching, and writing comedy for a combined 40-something years. They also are saucy females and mothers, and much of their comedy flows from that. Wine played a part in their shtick well before the Accomplice adventure. You can catch their web series at #IMOMSOHARD (https://www.imomsohard.com), which includes a link to a very bawdy and enjoyable live performance. BTW—NSFW. They note about their series: "Maybe we can make you feel better about the job you're doing if you see the terrible job we're doing."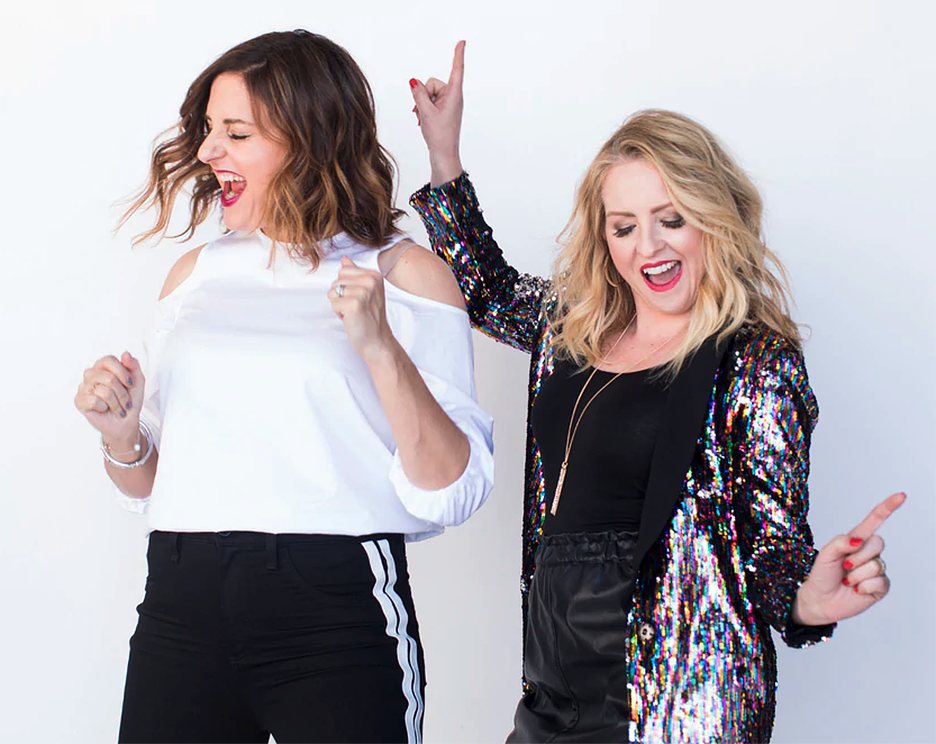 The pair paired with Paso Robles winemaker Marty Spate to create a trio of pours—this chard, a cabernet sauvignon, and a rosé. The website sets the tone of the effort: "These easy-to-love wines are the perfect sidekick for whatever adventures unfold. Accomplice reminds you to be a bit naughty, make your own rules, live a little, celebrate, relax, or laugh too loudly. You don't have to kidnap the crown jewels or pull off a bank heist to want an Accomplice. You just need a moment to catch up, a spontaneous night out, or much-needed night in."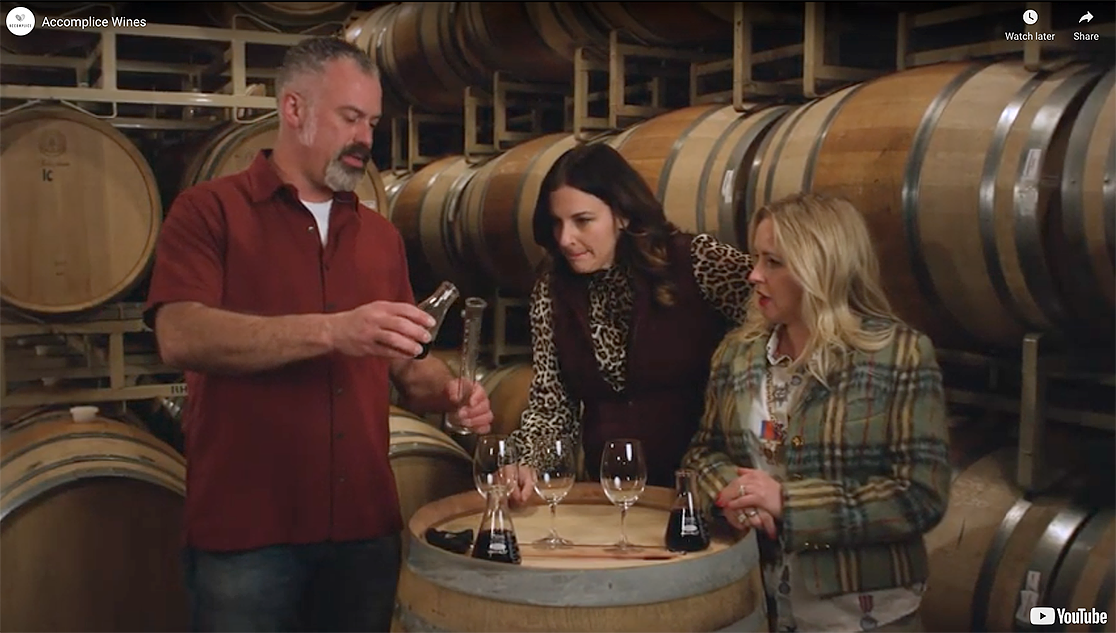 Note, there is another chard with a very similar name. The Accomplice Second Heist Chardonnay made by South East Australian winemaker De Bortoli. It is a completely different wine. It does not feature a comedy duo as part of the brand. You can tell Accomplice is the authentic Kristin and Jen wine because their two thumbprints are the logo on the label.
Accomplice Chardonnay, California 2020 is tasty, assertive chard in the big fruit, oak, and butter tradition. There is a reason chardonnay is the most popular wine in America, and this style is one of the reasons. Deftly done, this careens toward over-the-top, then skids to a graceful stop safely shy of the precipice and sticks the landing with its price point. Pair with chicken dishes, including fried chicken; pork; rich fish; vegetarian fare; charcuterie board; movie theatre popcorn. Cheese—will pair with almost any cheese, fresh goat cheese, aged gouda or gruyere, blue cheese, fontina, havarti, triple-cream cheese, brie, Monterey jack. $13-15