Pale gold color; peach, lemon zest, honeydew melon, citrus, flowers on the nose; honeydew melon, green apple, lemon, pear on the palate.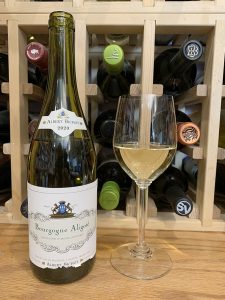 Dry; light-medium body. Relatively simple and straightforward white. Excellent, but not imperious, acidity is its outstanding feature. It is 100% aligoté grapes. Vinified in temperature-controlled stainless steel tanks, then aged eight months in stainless steel. 12% ABV
After chardonnay, aligoté is the second-most white wine grape grown in Burgundy. Once included in field blends with chardonnay, the two now typically are grown in separate blocks. Aligoté delivers greater acidity and tolerance of cold. DNA studies indicate it is a cross of pinot noir and gouais blanc. It only allowed to be labeled Bourgogne Aligoté if it is from Bouzeron in Challonaise.
Maison Albert Bichot was founded in 1831. It is now in its sixth generation of family ownership in Beaune. The first traces of the Bichot family date back to 1214. They settled in Burgundy in 1350. The family's coat of arms has not changed since nor has its symbol, a doe. In 1831, Bernard Bichot founded a wine trading business in Monthélie. His son, Hippolyte, succeeded him and bought the first vines in Volnay, convinced upstream control was essential. His son, Albert Bichot, the first to bear the name, gave the family business new momentum in the late 19th century and settled in the centre of Beaune once and for all in 1912.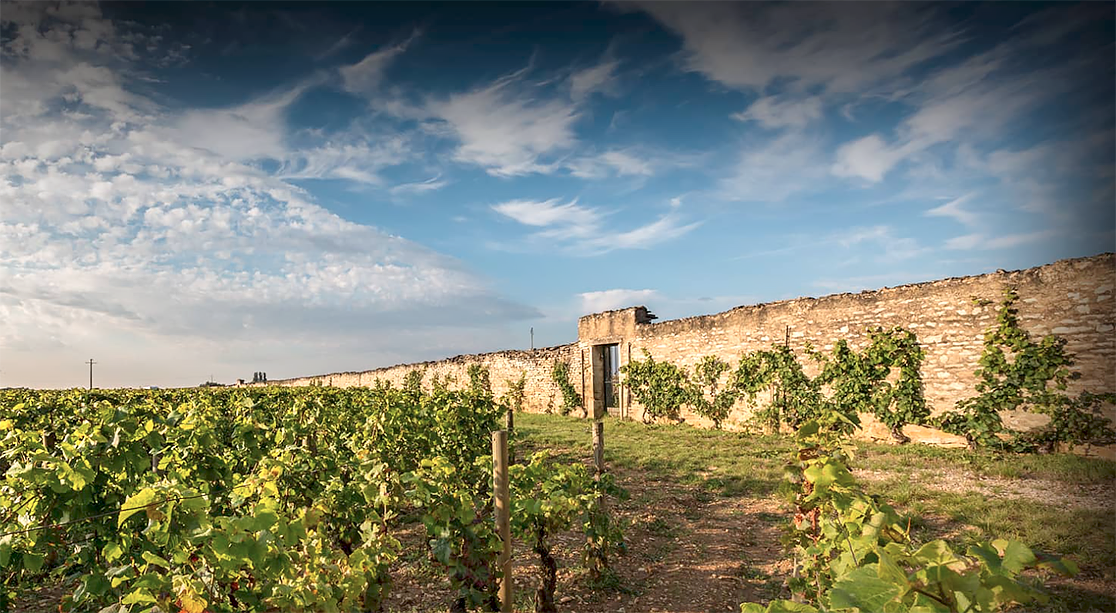 The second Albert Bichot, who was born in 1900, was a pioneer of international commerce—North America, Asia, Oceania. In the second half of the 20th century, his four sons, Albert, Bernard, Bénigne and Jean-Marc, inherited this know-how. A new era of expansion began with the construction of a large ageing cellar, a new bottling centre and winery, making Bichot wines available all over the world.
Domaines Albert Bichot Bourgogne Aligoté 2020 showcases Burgundy's other white grape. Acidity and lemon and minerality are its headline features. Nice change of pace Burgundian white, and can be part of a chardonnay-aligoté blend, with the aligoté contributing acidity while the chardonnay does the fruit lifting. This delivers balance and length. A nice complement to a meal rather than a tasty solo pour. Pair with pasta dishes; rich fish and shellfish; cured meats—charcuterie board; baked, broiled, fried chicken; ham; vegetarian fare. Cheese—mild, soft cheeses; goat's milk cheeses; brie, camenbert, chaource. $19-22