Medium garnet color; cherry, plum, earth on the nose; red cherry, plum, blackberry, raspberry, cranberry, strawberry on the palate.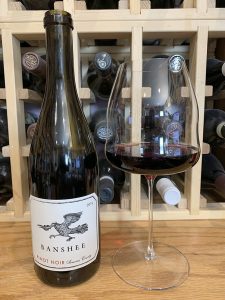 Dry; smooth, light tannins. Good acidity (3.65 pH) which imparts some tartness on the mid-palate and especially the finish. Some well-integrated oak from 16 months in French oak, 35% new. Ripe, tasty fruit. Balanced with some depth, especially for wine at this price point. Medium body. 13.9% ABV
Banshee traces its roots to a bar at the Dogpatch neighborhood of San Francisco. Three friends—Steve Graf, Baron Ziegler and Noah Dorrance from the Midwest and East Coast—shared a passion for wine and a lifelong dream of owning their own winery. They do not own land, but have lease agreements with vineyards to provide the fruit. Ross Cobb is the winemaker.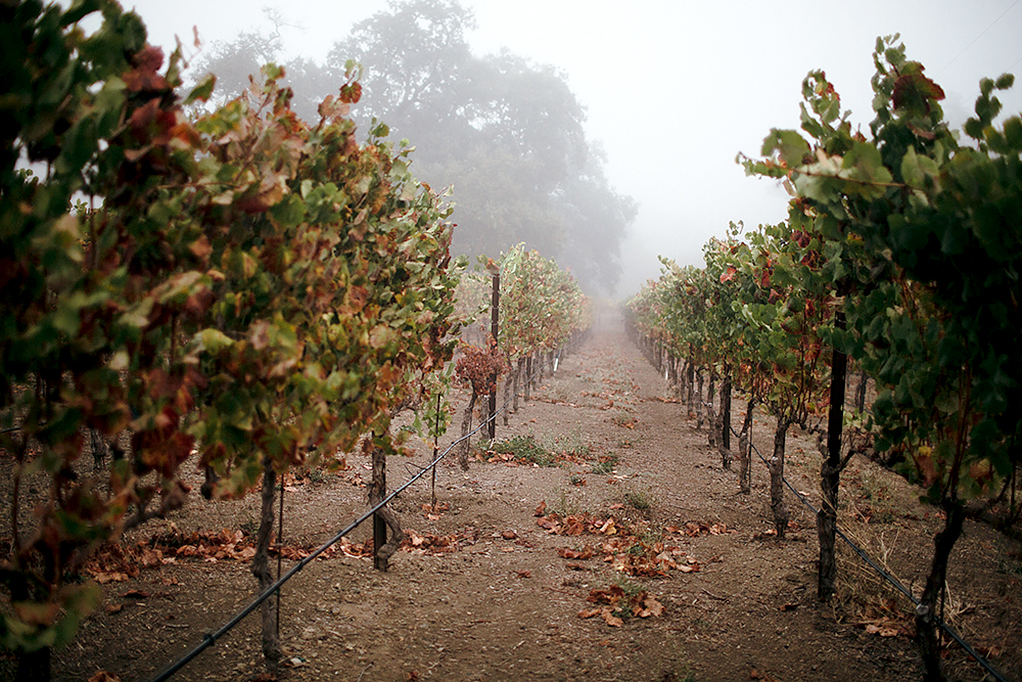 With money borrowed from friends and family, the proprietors made eight barrels of Sonoma Coast pinot noir. Their goal was to make quality pinot at an affordable price. By 2013 they were able to open a tasting room in downtown Healdsburgh. The winery asserts it is: "a refreshing and relaxed take on your typical tasting room. It's more like hanging out at their house and sharing some wine with family, rather than bellying up to an ever-crowed tasting bar."
The website continues: "Our main focus for Pinot Noir is on the cool, rugged, coastal areas of the far Western Sonoma Coast. Each vineyard has a unique combination of a specific oceanic influence, soil type, elevation, age and exposure but the common thread is that they allow us to pursue Pinot that achieves power without weight. They allow the grapes to express a certain transparency. They highlight a wide range of flavors other than just fruit. Forest floor, pine, tea, mushroom, spice, minerals."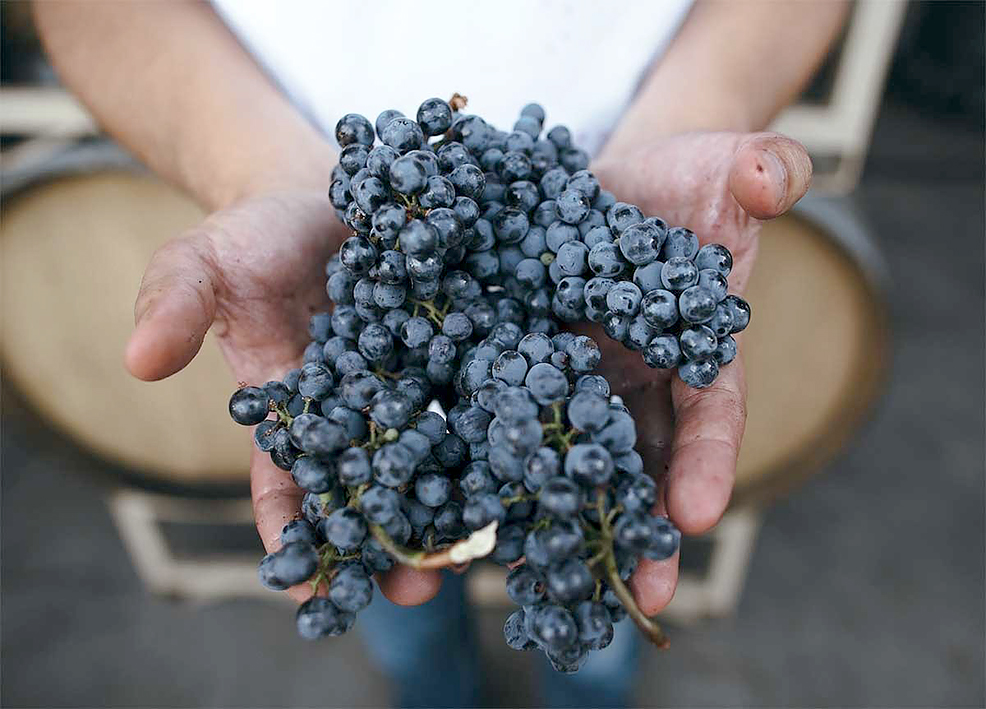 Banshee Pinot Noir, Sonoma County 2018 is friendly, easy going pinot noir. Laid-back tannins with enough acidity to present some tartness late in the taste. This is a good wine, easy drinker, very pleasant. It does not soar like pinot noir can soar, but you pay significantly more for soaring. Recommended for a good red wine adventure.
This can be enjoyed as a solo sipper, maybe with neutral wine crackers, charcuterie board, genteel conversation. Pair with salmon and other fish and seafood; lighter meats; lamb—lamb pairs with almost any wine; bacon/sausage and eggs breakfast if you want to go all-in decadent (and who doesn't want to do that once and a while); washed-rind cheeses; nutty cheeses; gruyere; taleggio; avoid intense cheeses as they will overwhelm this wine. $20-28