Very deep gold color; lemon curd, butterscotch, fig spice, key lime pie on the nose; yellow apple, Anjou pear, vanilla, honeydew melon, creme brûlée, lemon meringue, oak spice on the palate.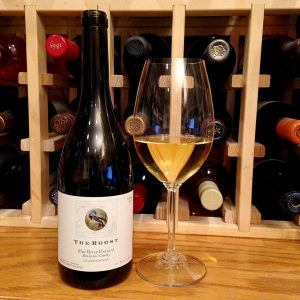 Dry; mouth-filling full body; excellent acidity (3.55 pH); very soft, creamy, buttery; expertly done oak integration. Wine fermented in 100% French oak, 30% new, for 18 months; 14.2% ABV. Elegant expression of biodynamically grown grapes sourced from Blue Heron Vineyards in Mendocino County.
Bonterra is a label of Chilean wine giant Concha y Toro. They acquired the operation in 2011 when they spent $238 million to purchase Brown-Forman, best known for Fetzer Vineyard but also owner of Bonterra. Bonterra admirably focuses on organic and sustainable agriculture. "We plant native flowers around our grapes to attract beneficial bugs, and welcome songbirds and chickens into our vineyards to eat up the pests," they announce. "We even employ sheep to mow between the vines. In our vineyards, every living thing is connected and we all work together to create pure, flavorful wine."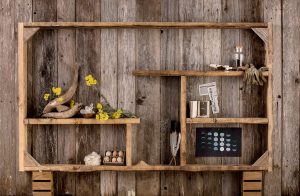 Bonterra not only commits to organic and sustainable, they also go the extra mile into biodynamic farming, sometimes called voodoo viticulture, but—regardless of the put-down—biodynamic consistently produces quality wine. The Bonterra website explains: "systems function together to create a single living organism: the farm as a whole. We farm our Biodynamic ranches striving to achieve this ideal with as few external inputs as possible. Biodynamic farming is a holistic view of agriculture with high awareness of the interconnectivity between earth, plants, animals, humans, the moon and planets."
Click on the link to the Bonterra website to get a more complete appreciation of Bonterra and its commitment to biodynamic farming practices.
Bonterra The Roost Chardonnay, Blue Heron Vineyard, Mendocino County 2016 is boldly delicious, voluptuous, creamy smooth, superb Mendocino chardonnay. Very skillful use of oak and malolactic fermentation. Tastes good enough to be enjoyed on its own—lip smacking good. Food pairing includes mild, creamy, buttery dishes; meaty fish—cod, halibut, sole; seared sea bass; lobster, shrimp, scallops, crab; seafood bisque; crisp-skinned roast chicken; baked chicken breasts; risottos and cream-enhanced soups and pastas; Alfredo sauce, chicken and mushroom pizza; roast pork and pork chops; brie, fresh mozzarella, ricotta, fontina cheeses. $44-46
Video about Bonterra and organic/biodynamic farming
Video about Bonterra and organic/biodynamic farming
Video about Bonterra and organic/biodynamic farming