Medium salmon color; strawberry, plum; grapefruit on the nose; strawberry, citrus, red watermelon, raspberry on the palate.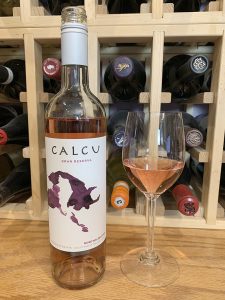 Dry; crisp; medium body. Some savory notes, including hint of meat on the nose. Excellent acidity (3.28 pH). This vintage is 75% malbec, 25% petit verdot. Earlier vintages included less petit verdot. Grapes 100% hand-picked. Natural decantation of the thickest lees and selection of golden lees to integrate into fermentation. Fermented in stainless steel, no malolactic fermentation, three months contact with the lees. 12.5% ABV
Calcu is a project of a top Chilean winery striving to up its game. That pursuit led them to acquire the 2,500-acre Marchigüe Estate in Chile's Colchagua Valley, 16 miles from the Pacific Ocean. The winery website notes: "Viñedos Calcu is a winery project associated with the Hurtado Vicuña family, who, following their experience in the production of premium wines at Viña Maquis, now seek to produce wines of even higher quality."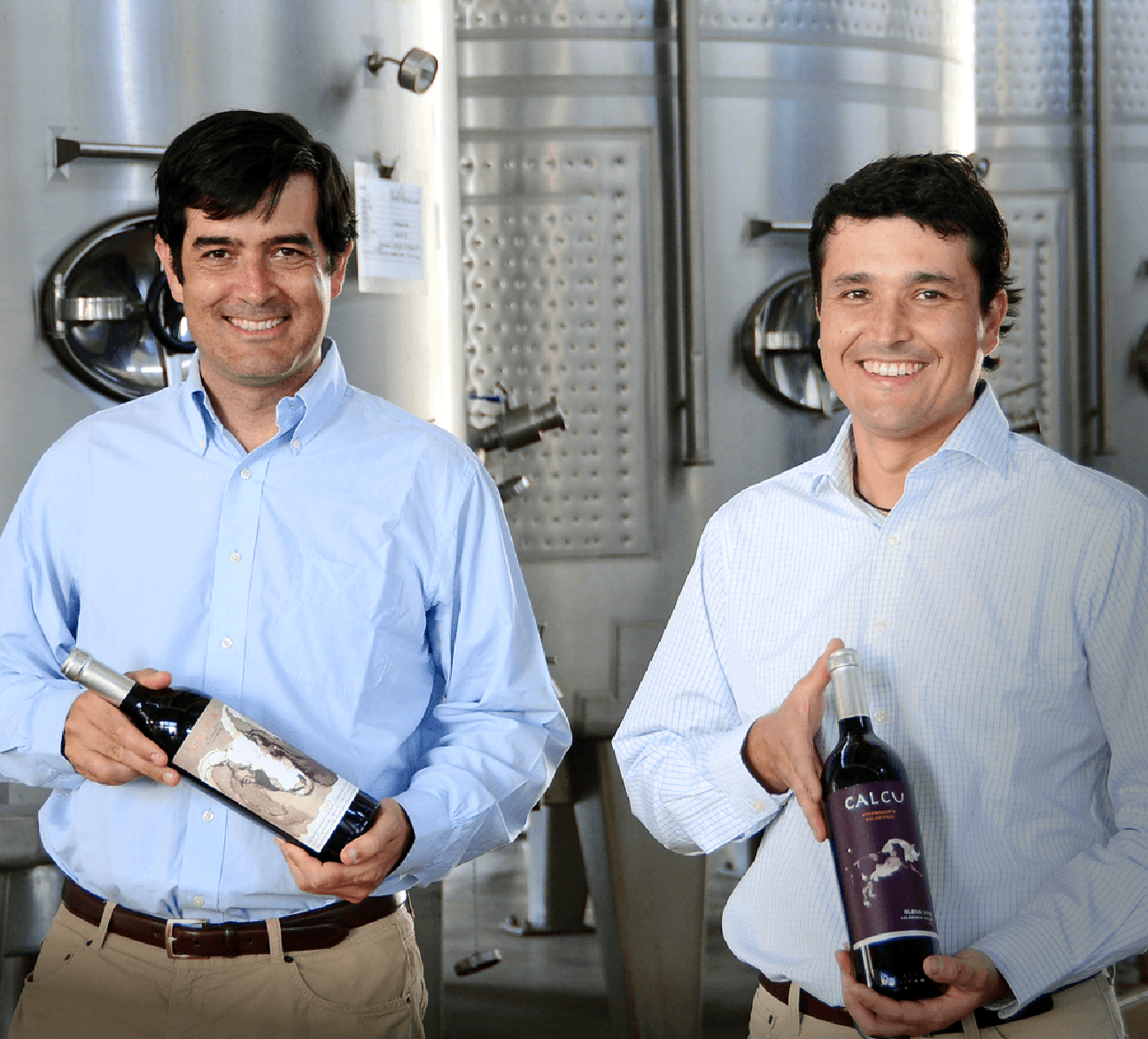 Ricardo Rivadeneira Hurtado is the general manager and winemaker. He studied in London and Santiago and earned degrees in agronomy and winemaking. He then worked at Charles Krug in Napa and Chateau Branaire-Ducru in France. He became the general manager of Viñedos Calcu in 2004. The website notes: "His contribution has been key to the conception and development of the vineyard on the Calcu estate in Marchigüe and in the definition of its wines.'
Rodrigo Romero is the head winemaker. He has a degree in agronomy from Universidad Católica de Valparaíso with a specialization in fruit farming and postgraduate studies in wine technology and production. He has worked at several Chilean wineries including Cavas Sumarinas, Veramonte, and Dos Andes.  Outside Chile, he has worked at wineries such as Pierre Bourée Domain, Patrick Piuze Domain and Jean Marc Brocard in Burgundy, France; Fattoria Nittardi, Castellina in Chianti, and Cascina Feipu dei Massaretti di Parodi Agostino & Css in Italy; and at the Franciscan Estate Winery in Napa.
Calcu Gran Reserva Rosé Malbec 2021 is excellent presentation of a malbec-led rosé. Superb acidity, tasty fruit, excellent mouthfeel. While this is solid winner as a chilled summer sipper, it has the depth to be a year-round pour that would pair with range of food. Quality rosé. Quality maker. Outstanding QPR (quality-price ratio). Pair with charcuterie and antipasti; tapas; Tex-Mex; seafood; grilled vegetables; spicy food. Cheese—baby swiss; feta; cheddar; mazzarella; gruyère; havarti; semi-soft cheeses. $13-15
Calcu website with several informative videos