Medium straw color; white fruit, flowers on the nose; honeydew, peach, guava, lilt of lime, even hint of banana on the palate.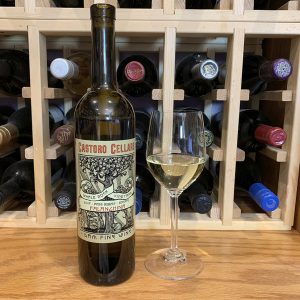 Dry; nicely fruity. Medium body. Bolt of acidity through the entire length, finishing with chalk and minerality—a main character of the falanghina grape. Soft tannins. No oak. Expressive, assertive fruit throughout; 14.2% ABV. Made with 100% falanghina, an ancient, rare grape grown on the coast of Campania, north of Naples, Italy, where it is their signature white grape.
Castoro has an entire plot of falandhina vines. Modern fermentation allows producers to preserve its aromatics, a reason it has been emerging from near total obscurity during the past 25 years. The Alcohol and Tobacco Tax and Trade Bureau recognized it as a varietal in the US in 2014. It is robust and consistent and very expressive of terroir—the place where it is grown—both in its aromatics and flavors.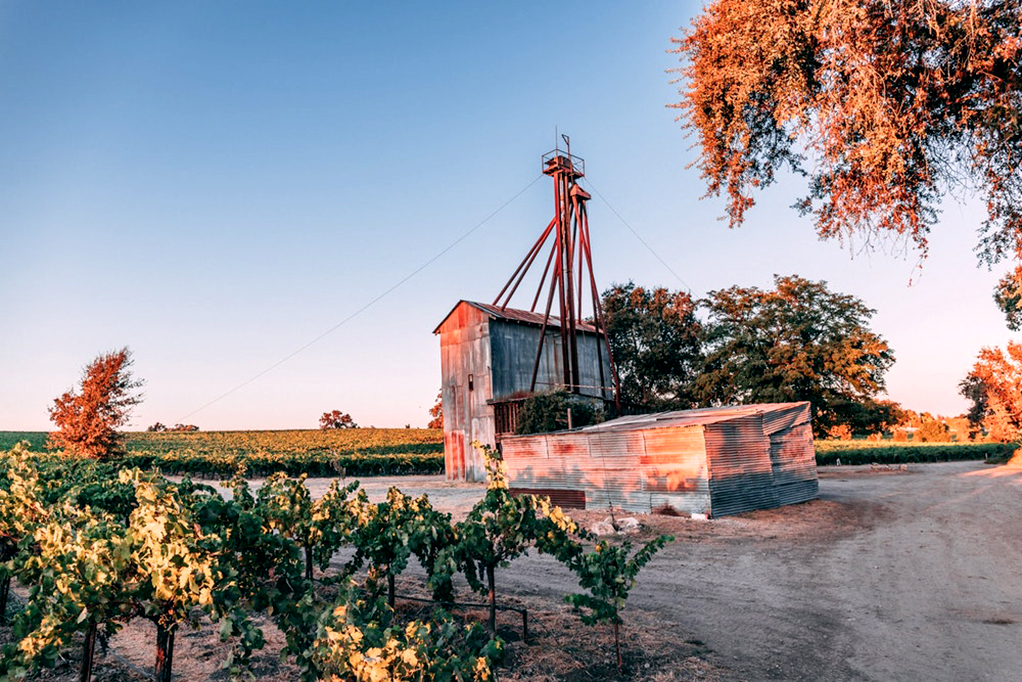 In Campania, there are two genetically different versions of the grape—falanghina beneventana and falanghina flegrea. Although DNA tests show they are not the same, they do end up tasting so similar experts usually fail to differentiate. Plus in Campania, and likely at Castoro Cellars, the vineyards are field blends of the two. What we taste as falanghina wine likely is a blend of the two falanghina varieties. Bottom line: the grapes make distinctive, attractive wine.
Falanghina is a very pleasant and intriguing wine, but also simple. Depth and complexity is not its forte. Excellent acidity, minerality, vivid and interesting fruit—that it does well in a linear presentation. What you get on the initial attack you get through phase and after phase through the medium-long finish, save for a surprise banana appearance late in the mid-palate. All in all, a delightful experience.
The Castoro Cellers Whale Rock vineyard is located in a special site in the Templeton Gap District of Paso Robles. The site is filled with ancient whale bone fossils. The soil ranges from rocky river stone to clay to limestone, which contributes to the minerality in this effort. Castoro Cellars operates 100% organic and sustainable vineyards and winery.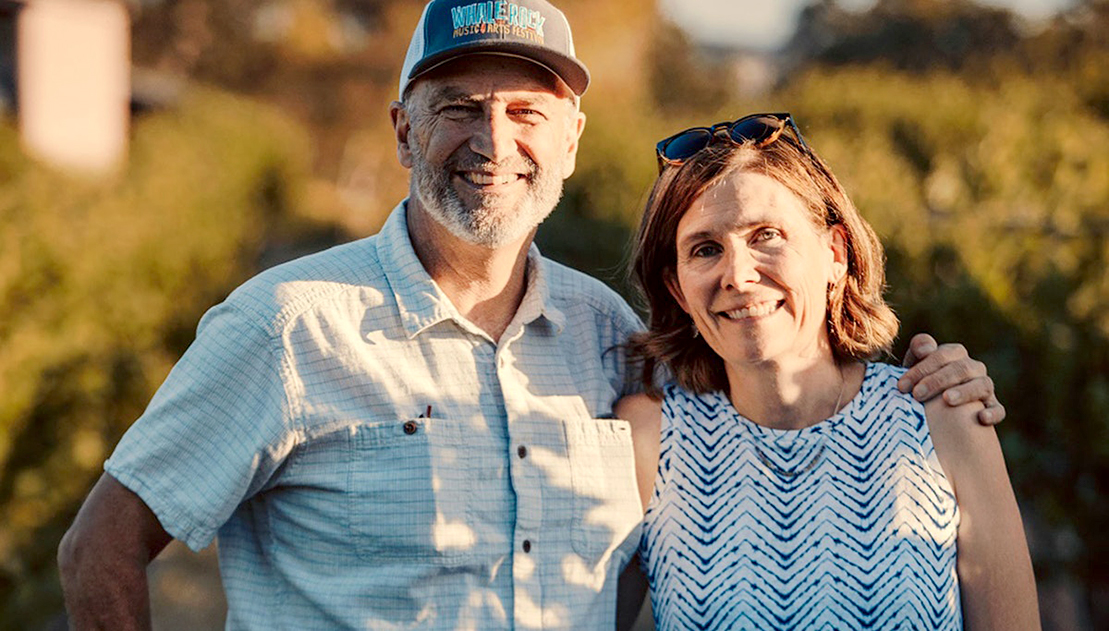 Castoro Cellars is the realization of the dream of Niels and Bimmer Udsen. The website notes: "Both view wine as an inte­gral part of the dai­ly meal and hold strong­ly to the belief that qual­i­ty wine should be avail­able to all wine con­sumers. Both share a deep respect for the land and a desire to encour­age stew­ard­ship of the envi­ron­ment. Thus, Niels and Bim­mer have struc­tured Cas­toro Cel­lars to reflect their val­ues, and have devel­oped an approach­able and envi­ron­men­tal­ly con­scious brand."
Castoro Cellars Whale Rock Vineyard Falanghina 2017 delightful, fruit-forward wine with rare grapes. Balanced with honeydew, peach, guava flavors. Pair with scallops, prawns, clams. Season with lemon, garlic, parsley. Also pair with pesto sauces, light tomato sauces. Many cheeses—feta, goat cheese, gouda, dry jack cheese, neufchatel, French cow's milk cheese. $30
Castoro Cellars website with very vice videos