Chalk Hill Estate Red Wine, Sonoma County 2016: Deep purple color; dark cherry, spice, toasty oak; black cherry, blackcurrant, plum, dark berries, faint note of sweet vanilla oak, chip of chocolate on the palate.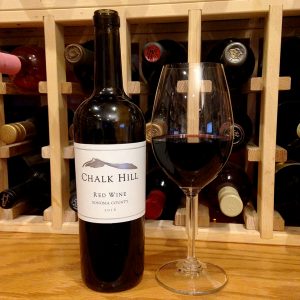 Dry; relaxed tannins with adequate balancing acidity (3.60 pH). Full malolactic fermentation makes for smooth, creamy with good counterpoint of blackcurrant tang. Good depth and concentration. Really nice wine. Blend of 86% cabernet sauvignon, 9% malbec, 3% zinfandel, 2% merlot. The blend changes with each vintage, and there is an "Estate Red" at twice the price.
This is a lot of wine for the price. Deliciously fruit-forward. It may lack the tannic attack to complement heavily marbled steaks, but just about any other red meats will work with this to deliver a soft, savory, satisfying experience. This primarily is about ripe, delicious fruit and the harmony of other palate-pleasuring elements of a big red, easy-going acidity, velvety mouthfeel, and 14.8% ABV for alcohol sweetness. After one sip on pop-and-pour I immediately went to the decanter, and that clearly helped engender the superb drinkability.
Chalk Hill began in 1972 when Fred Furth flew his plane over the Russian River Valley and viewed a natural amphitheater carved in the hills of eastern Sonoma. He recognized it as an ideal site for a world-class vineyard and created an iconic Sonoma vineyard and winery. The property is more than 1,300 acres with 300 acres in vineyards; the remainder is wilderness areas, the winery, a hospitality center, and a culinary garden.
Bill Foley is the vintner today, purchasing the property in 2010. He is the owner of the National Hockey League Vegas Golden Knights, an attorney, a graduate of West Point, a former captain in the U.S. Air Force, and chairman or board member of major financial and insurance companies. Today, Foley and his wife Carol live in Northern California part-time and are active philanthropists for many causes, especially those in support of veterans and children's education.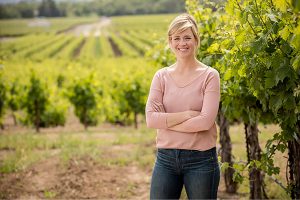 Courtney Foley, youngest daughter of Bill and Carol Foley, is the head of winemaking. Like her father, she is an attorney, but she also studied enology and viticulture at both Napa Valley College and Fresno State University. Choosing vineyards over courtrooms, Courtney worked under winemaker Leslie Renaud at Lincourt and Foley Estates in Santa Barbara County and Roth Estate in Healdsburg before taking her position with Chalk Hill.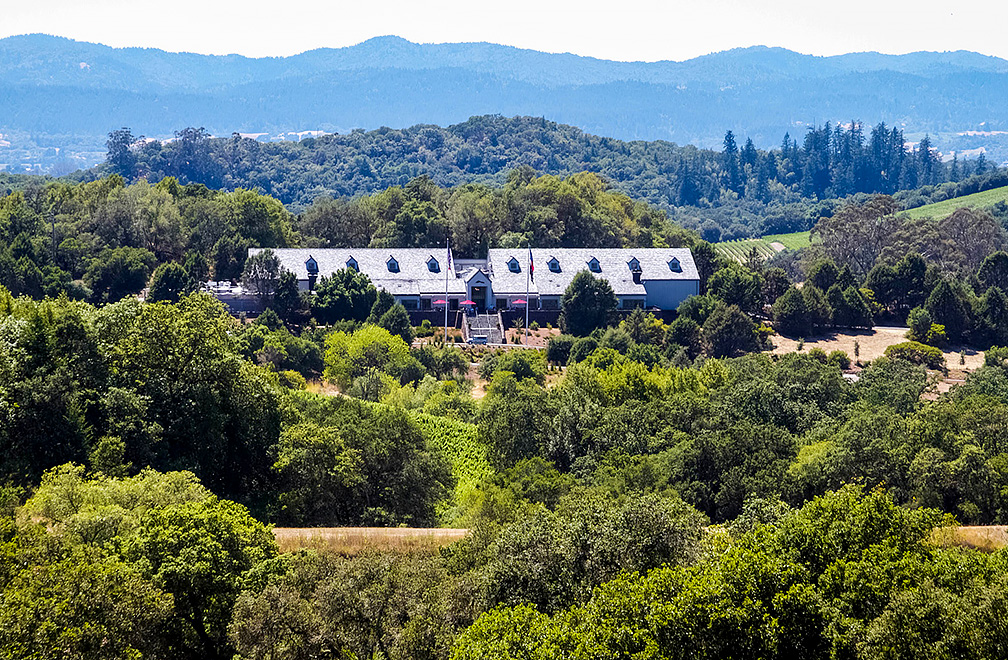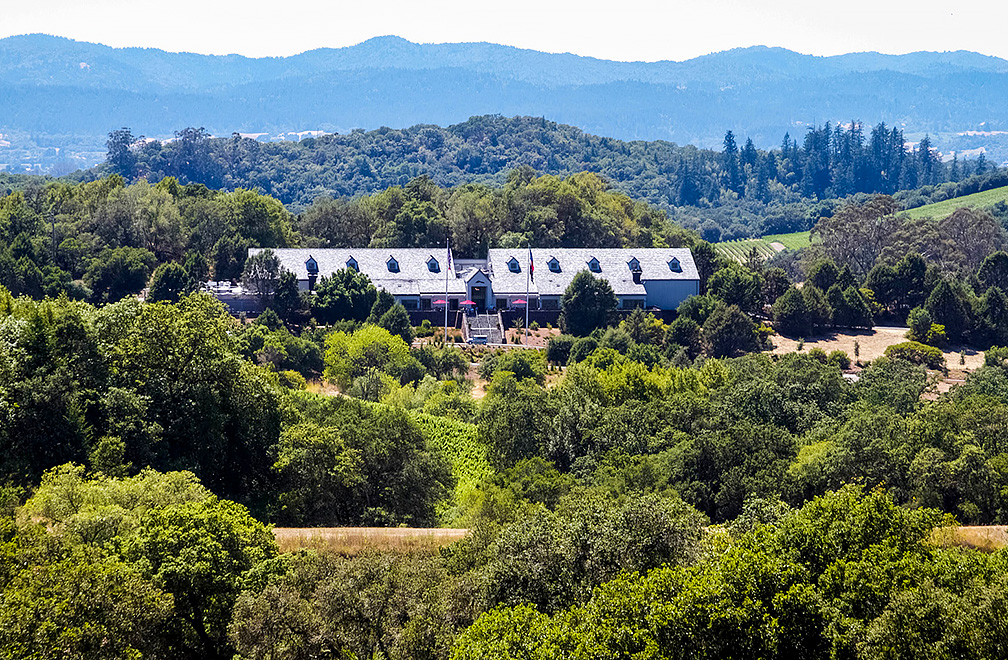 Chalk Hill Estate also is a destination. From the website: "Perhaps no other winery captures the casual luxury of Sonoma County better than Chalk Hill Estate. Founded nearly four decades ago, this spectacular 1300-acre property features 300 acres of vineyards, wilderness areas, winery, hospitality center, culinary garden, residence, stables, equestrian pavilion, sports fields, fishing and swimming ponds, and guest houses. The winery's vineyards are thoughtfully woven through the native foliage and contoured to fit the intricate terrain. More than two-thirds of the Chalk Hill Estate remains uncultivated. The higher elevations offer stunning views of the Russian River Valley to the west and the Mayacamas Mountains to the east."
Chalk Hill Estate makes a lot of high-end wine, and they do not even mention this red blend on the online store. It is an entry-level offering (as best I can tell), but if you can find it, this definitely is worth a try.
Chalk Hill Estate Red Wine, Sonoma County 2016 is fruit-forward and tasty, a lot of wine for the price with admirable depth and complexity. Superbly drinkable. Pair with most red meat cuts, especially leaner ones; pork; lamb. This is tasty enough to sip solo with wine crackers, a few cheese cubes, and a conversation with good friends. $22-24