Medium copper color; honeysuckle, pear, lemon, peach, acacia honey, white flowers on delicate nose; orchard fruits, lemon-lime, pear, grapefruit, peach on the palate.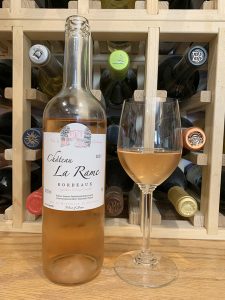 Dry; blend of sauvignon blanc and sémillon—likely 75-25, which is the percentage of the vineyard. Most vines more than 50 years old. Light, delicate body. No oak, no tannins. Clean—very clean—crisp, refreshing. 12.5% ABV
The winery is located 25 miles southeast of the city of Bordeaux. Château La Rame is one of the oldest properties in the Sainte Croix du Mont appellation. The winery sits on a hill overlooking the Garonne River. The estate was the property of Baron de Vertheuil, governor of the Ile d'Oleron after the French Revolution. Long recognized as a prime location—winning gold medals at the end of the 19th century.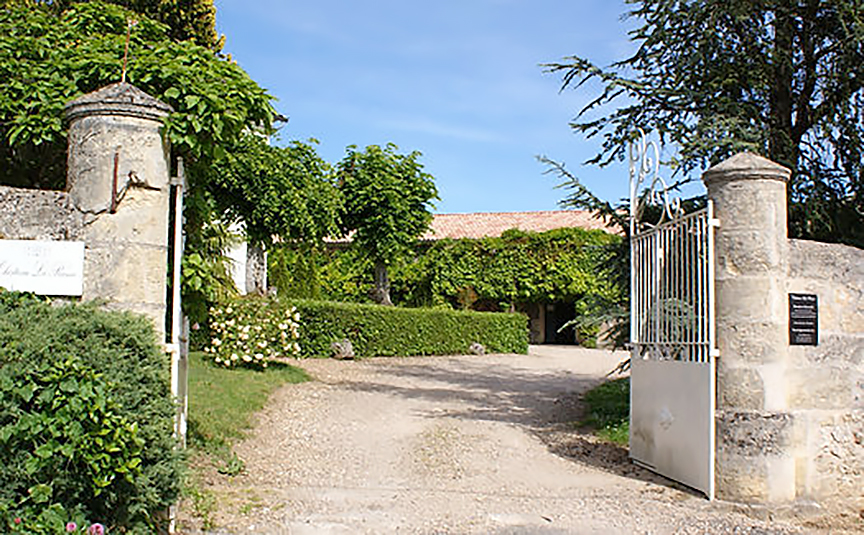 Claude Armand, father of the current owner, purchased the property when it fell into decline. The Armand family has worked to bring Château La Rame back to the level of the great estates of Sauternes and Barsac. In addition to this very light bottling, the château also produces botrytis dessert wine. That is stark contrast to this very dry effort.

Château La Rame, Sainte-Croix-du-Mont 2021: Lilting caresses on the palate. Delicate, flutteringly bashful fruit. Clean and refreshing with sharply defined fruits is this effort's calling card. Drinks like a sauv blanc without the cutting acidity. Works very well as aperitif or solo sipper on a hot summer day; probably its best use. Pair with usual fare to pair with sauv blanc: shellfish; grilled fish; fish tacos; pasta and summer salads; vegetarian fare; charcuterie board that includes fresh fruits. Cheese—goat cheese is the classic cheese pairing, also sheep's milk; goat milk cheddar, gouda, havarti, monterey jack, muenster, parmesan, swiss. $21-29