Medium yellow color; grapefruit, lemon, yellow cherry, flint on the nose; Meyer lemon, white grapefruit, melon, pear, salinity-minerality on the palate.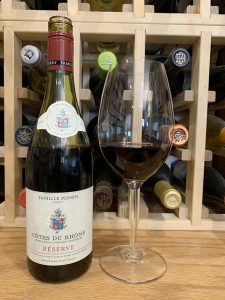 Dry; medium-plus body. Fresh, voluptuous, expressive fruit framed by salinity-minerality. Blend of roussanne, grenache, vermentino—a classic southern Rhône formula. The vineyard has been certified organic since 2011, and farmed organically since 2004. The vineyards earned biodynamic certification in 2020. Wines are made with minimal intervention. Wine fermented in stainless steel. No sulfur used during vinification, tiny amount at bottling (to preserve the wine, a common and accepted practice in organic winemaking). 14% ABV
Each label presents the emblem of the sundial on the wall of the winery. Words: "Sine Sole Nihil"—"There is nothing without sunshine."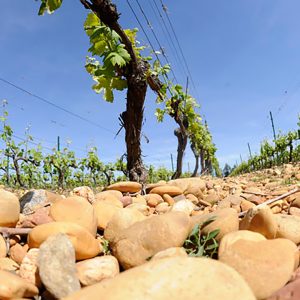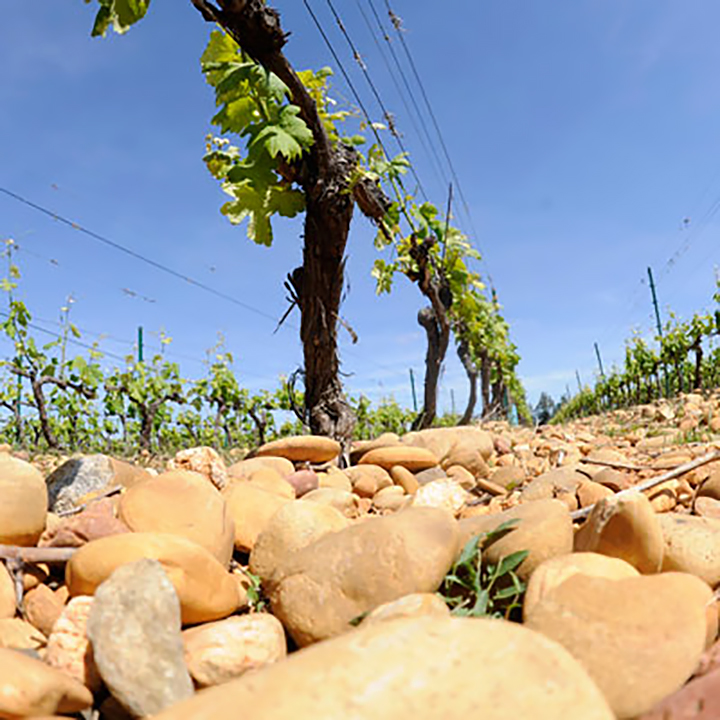 The website notes: "The 'Galets' are reminiscent of our terroir of rounded stones known as 'grès'. Sculpted by the moraine of the Rhône glacier in the Quaternary Period, they characterise the Costières de Nîmes in the south of the Rhône Valley. This cuvee comes in all three colours; their robes resemble the shades of our white stones (Galets Dorés), pink stones (Galets Rosés) and red stones (Galets Rouges). The minerality contributes to the balance of the wine."
Château Mourgues du Grès is one of the pioneers of Costières de Nîmes and considered one of the region's best operations. Anne and François Collard run the enterprise today. François's father was the first owner and made some wine, but mostly sold grapes in bulk. François worked in the cellar for Château Lafite-Rothschild, but when Costières de Nîmes achieved appellation status, he moved back to the family winery. Their first vintage was bottled in 1993.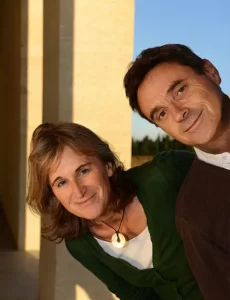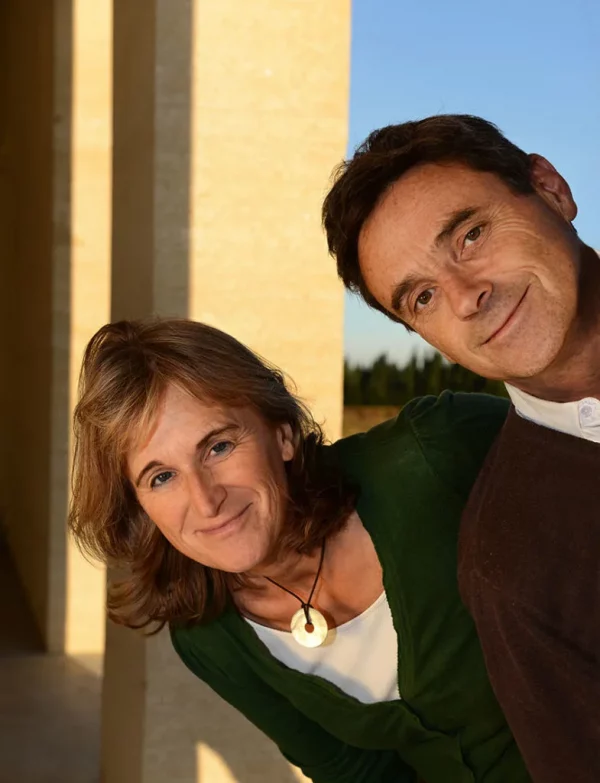 The website note the sites history: "Nîmes historically made great wines that were famously served centuries ago to the pope of Avignon. The wines were made by the Ursulines nuns of Beaucaire. The nuns were identified by their location; the nuns of the river, nuns from the sea, or nuns from the stones. Mourgues means 'nuns' in Provençal, an ancient French dialect. Mourgues du Grès means 'nuns of the stones'. The nuns managed fruit orchards and vineyards and the Collard family still manages both today."
Château Mourgues du Grès Galets Dorés Costières de Nîmes 2022 is fresh, citrus-flavorful, well-made biodynamic wine from southern Rhône. Opulent, luscious blend of roussanne, grenache, vermentino. Pair with rich fish and seafood; pork—pineapple roast pork; poultry; cured meats; charcuterie board with mature, hard cheeses; vegetarian fare. Cheese—goat cheese is classic; mild cheddar, gouda, smoked gouda, monterey jack, triple creme, Spanish sheep's milk cheese, brie. $16-18
Château Mourgues du Grès website