Château Mourgues du Grès Galets Rosés 2021: Deep copper color; strawberry, raspberry, redcurrant, lemon on the nose; strawberry, raspberry, plum, blood orange, watermelon, minerality on the palate.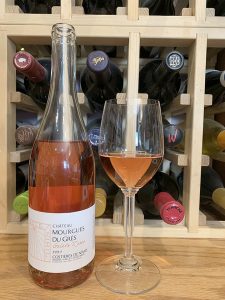 Dry; very nice fruit; very easy drinker. Full body, light touch of tannin from longer time with the skins of the GSM grapes—50% grenache, 40% syrah, 10% mourvèdre. The wine's name reflects its origin in Rhône and its famous rounded stones—galets—that reflect sunlight and warmth up to produce a more robust wine.
The operation is located in the Costières de Nîmes AOC, located between the ancient city of Nîmes and the western Rhône valley. The area formerly was part of the Languedoc region, but now is part of the Rhône wine area, a change made because the area's wines were more indicative of the Rhône. The stony soils contribute to the minerality and nice balance in this wine. 13.5% ABV
Owners Anne and François Collard position the vineyard and winery to keep "in step with nature." This commitment includes sheep grazing for upkeep and fertilization of the soil, and cover crops to prevent erosion and promote biodiversity. Harvesting is done at night to preserve freshness of the grapes and limit the need for energy. They have restored a 16th century structure in the vineyard, focus on local materials for construction, and make improvements to protect the landscape.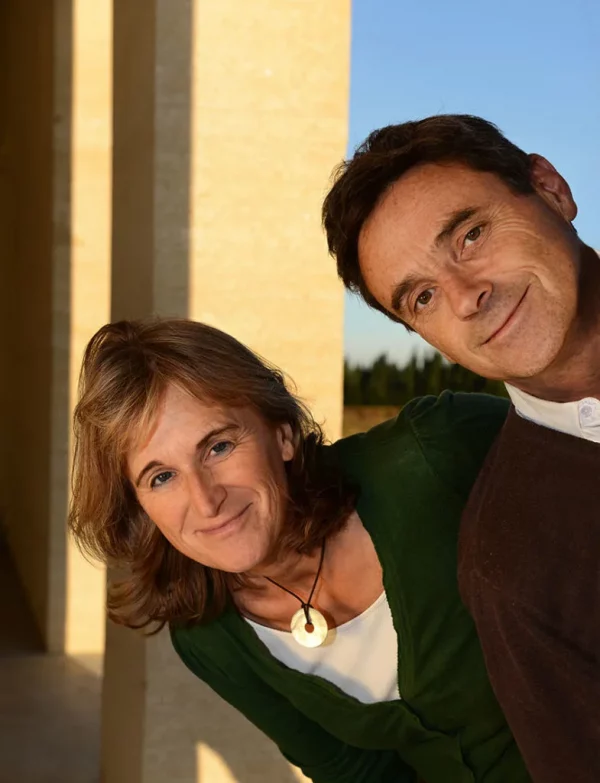 Château Mourgues du Grès Galets Rosés 2021 is fresh, elegant, and wonderfully delicious. Slightly more alcohol than typical rosé, but it is paired with richer, fuller body than many rosés, so this works and presents another dimension of rosé wine. It will work any time of the year, not just as a warm-weather sipper. Pair with pork; rich fish—salmon, tuna; shellfish; chicken. Works as an aperitif or paired with charcuterie board. Cheese—salty feta or halloumi; semi-soft to semi-firm cheeses like earthy sheep's milk tomme or pecorino. $14
Château Mourgues du Grès website