With Christmas two days hence, the good news is selecting wine for your family's joyous holiday feast is not daunting task even at this late date.
Relax. Enjoy your shopping for hallelujah libations.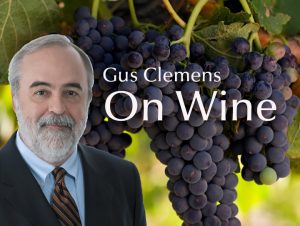 You do not have to buy expensive. Christmas festivities are so rambunctiously multi-dimensional, Christmas meals are so varied, it is not time to pull cork on the Robert Parker 96 pointer you spent a week's paycheck on in a guilt-engendering moment of manic indulgence. Save that for when you can savor the wine rather than savoring the gift of a savior.
In the spirit of giving, un-judgmentally open bottles to suit rainbow tastes. White zin? Open. Thirty dollar-plus pinot noir? Open. Sweet Barefoot Cellars bottle? Open. Over-oaked, way-to-buttery chard? Open. You get the idea.
There typically are so many foods and flavors in Xmas repasts almost anything will pair with something, and if it is a big gathering, same goes for pairing wine with food and wine with people.
If you seek suggestions for semi-serious wines, round up usual suspects. Pinot noir pairs with turkey and ham; spend around $25-plus. Sparkling not only is jubilantly festive, it pairs with everything; spend $15-plus. If you focus on food complementarity, sauvignon blanc is workhorse; spend more than $15, default comes from New Zealand, but there are other winners. If red meat is part of the family eating, malbec from Argentina can be had for $12-18.
Tasting notes:
• Barefoot Chardonnay: Certainly not epic chard, but tasty, easy drinking value. $7
• Alamos Malbec Mendoza 2013: Bold, smooth, easy drinker. $13
• Mionetto Prosecco DOC Treviso Brut NV: Clean, fresh, dry, acidity; hard to find a better price-for-quality play than prosecco. $15
• Mumm Brut Prestige Napa Valley NV: Zingy acidity balanced by creamy mouth. $22
• MacMurray Estate Vineyards Central Coast Pinot Noir 2013: Approachable, food/pocketbook friendly. $23
• Ponzi Vineyards Pinot Noir Willamette Valley 2012: Fleshy, depth, sour cherry lingers on finish. $35-40
• Moët & Chandon Rosé Impérial Brut Champagne: Liltingly lively; bright, sparkling clean. $55
Last round: The weather outside is frightful. The wine is so delightful. I have no place to go. Let it flow, let it flow, let it flow.