Deep straw color; pear, honeydew melon, apple, white flowers on the nose; ripe pear, green apple, honeydew melon, citrus, minerality on the palate.
Dry (24% residual sugar)—dry's meaning in sparkling wine is not the same as it is in still wine. Dry falls between extra dry and demi-sec. There is sweetness here both from the residual sugar and the ripe glera grapes. Creamy, light body. Nice balance and round mouthfeel. Good acidity. Very fine and persistent bubbles. The winery is in the hills of Col Vetoraz and Mont in the Superiore di Cartizze DOCG. Made using the traditional tank (Charmat) method; 11.5% ABV.
Francesco Miotto, Paolo De Bortoli, and Loris Dall'Acqua founded Col Vetoraz in 1993. Miotto explains: "I remember it was a warm spring morning in 1993. While strolling through the vineyards my family had been cultivating for generations on this magnificent hill, I, Loris and Paolo decided to found Col Vetoraz Spumanti. We immediately defined what our mission would be: as a tribute to this unique and generous land, we would create only the best quality wines. We had an ambitious aim: to become a reference example in the local area."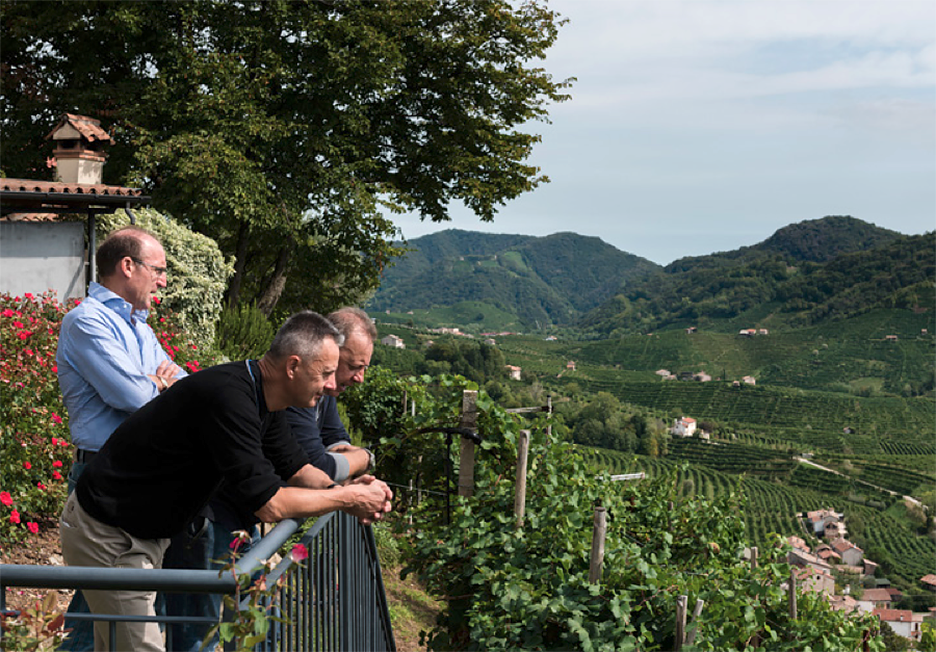 The best way to get the story of Col Vetoraz is to visit their website (link below) where there are several good videos, and you get to meet the principals. The first video is in English and presents the Col Vetoraz story. The others are in Italian without subtitles, but they present the dramatic beauty of the Col Vetoraz mountainous property.
This is an area where harvesting must be done by hand because no mechanical harvester could possibly handle the slope. Col Vetoraz is a premier prosecco producer. Their vineyards are in the heart of the highest quality glera grape growing regions in Valdobbiadene, in the foothills of the Alpine-Dolomite areas of Veneto, generally regarded as the pinnacle glera grape area. Valdobbiadene has a DOCG designation—the highest quality mark in Italy—and its "Prosecco Hills" are UNESCO World Heritage Sites. Col Vetoraz—where these grapes are grown and from which the winery gets it name—is the region's highest peak at about 1,300 feet.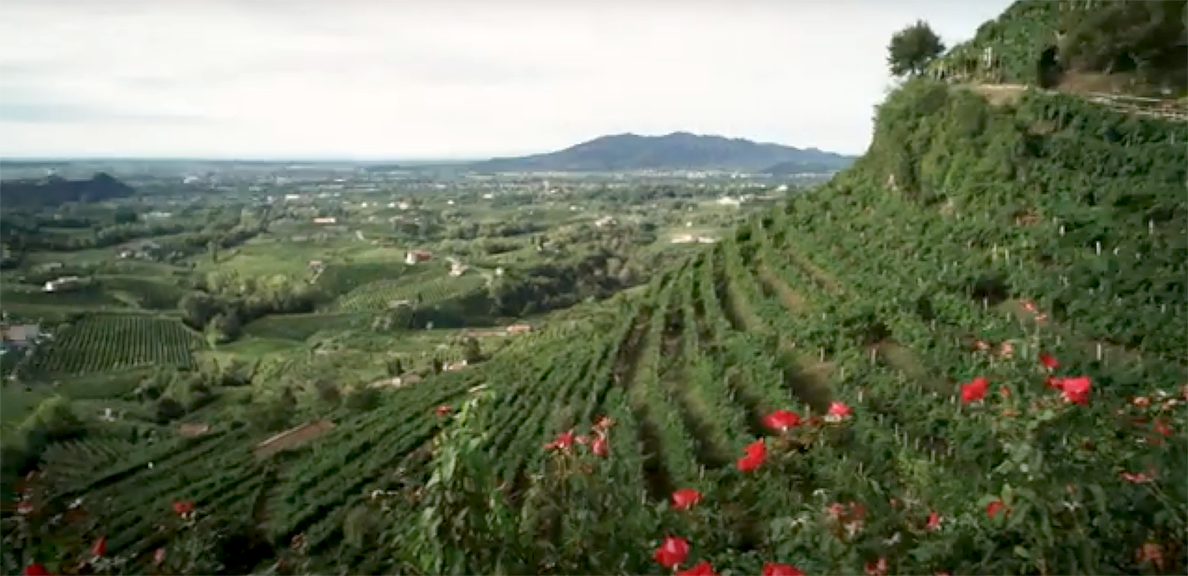 Col Vetoraz Prosecco Valdobbiadene Millesimato Dry DOCG 2019 is fresh, light, youthful, fun with tasty fruit framed with acidity and minerality. Pleasing almond notes arrive on the finish. Works well as a sparkling wine for toasting at an event, where people who prefer sweeter wines will appreciate. Also works as an aperitif, or sipping with lighter cheeses, charcuterie; pair with shellfish; appetizers and snacks; cured meats, vegetarian fare. $14-17
Col Vetoraz website, several videos available on the site