Deep ruby color; cherry, dark plum, eucalyptus on the nose; dark plum, dark cherry, blackberry, black currant, chocolate on the palate.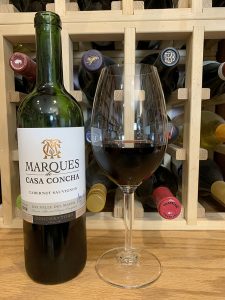 Dry; rich and full in the mouth with medium-plus tannins and convivial acidity. Medium-plus body. Dense, juicy, rich in the mouth. A congenial cab—straightforward, uncomplicated, a "good ol' boy" cab to enjoy without getting serious about the evaluation of the wine—and there is nothing wrong with that. Concha y Toro consistently delivers approachable, easy drinking wines.
Concha y Toro headquarters in Santiago, Chile, and is one of the global leaders in wine. The original vineyard was founded by Don Melchor de Santiago Concha y Toro and his wife, Emiliana Subercaseux in 1883. The original grapes came from Bordeuax. The vineyard was incorporated as a stock company in 1923, with shares sold on the Santiago stock market. In 1933, Concha y Toro began exporting wine through the port of Rotterdam, the Netherlands. In 1987, it partnered with U.S. importer Banfi Vintners, upgraded technology, and began its rise to a significant player on the world wine stage. In 1994, shares of Viña Concha began trading on the New York Stock Exchange.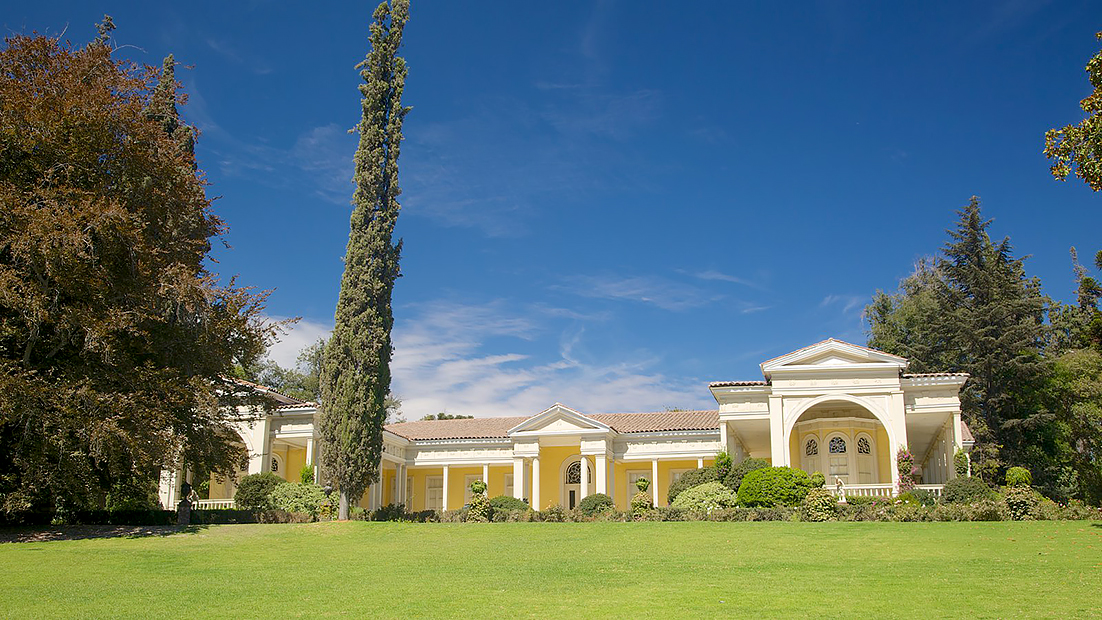 Concha y Toro, BTW, is Spanish for "shell and bull." The Casillero del Diablo story may contain some elements of bull, but the wines consistently are very drinkable values, and Chile—and Argentina on the other side of the Andes—are major contributors to the exquisite abundance of quality wines in the world today.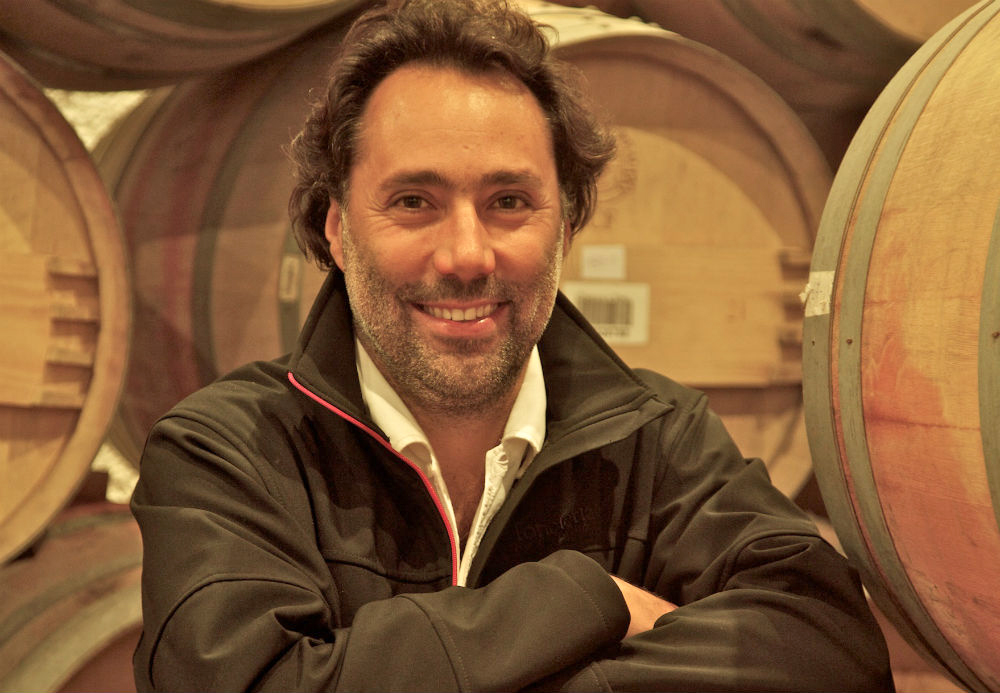 Concha y Toro Marques de Casa Concha Cabernet Sauvignon 2019 is straightforward red fruit expression. Nothing exceptional, but very versatile easy drinker at good price point. Red fruits, thick in the mouthfeel, long and concentrated finish. Pair with marbled beef dishes; braised short ribs; lamb; wild game—venison; barbecue chicken; comfort food—meatloaf, burgers and sliders, spaghetti and meatballs. Cheese—all the usual cab-cheese suspects: aged cheddar, gouda. $17-20