Deep ruby color; cherry, plum, red fruits, chocolate on the nose; cherry, raspberry, bell pepper, plum on the palate.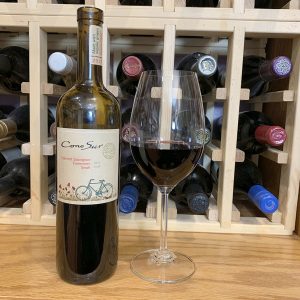 Dry; relaxed tannins; extremely fruity. Some acidity (3.7 pH), but vivid fruitiness dominates in this effort. Some oak—11 months in French barrels—but remainder aged in stainless steel to emphasize the fruit. Blend of 49% cabernet sauvignon, 26% carménère, 25% syrah; 14.5% ABV.
Medium body. Carménère's bell pepper definitely plays role in this wine, even if it is only a quarter of the blend. Distinctive flavors, thanks to the blend. Lively and fun. Fruitiness and tang means it is interesting, intriguing drinker rather than hedonistic easy drinker. This is a red that some will find exciting and different. Others will cite this as a reason they do not like red wine. At the least, it makes a statement. I enjoyed the challenge.
Established in 1993, Viña Cono Sur is a major player in Chilean wine, in similar category to Concha y Toro. There is a bicycle on the label, a reference to the fact that bicycles are signature elements used by workers and visitors at the winery and vineyards. That is part of Cono Sur's commitment to environmental responsibility. Cono Sur also has a flock of geese to roam the vineyards and help control insects.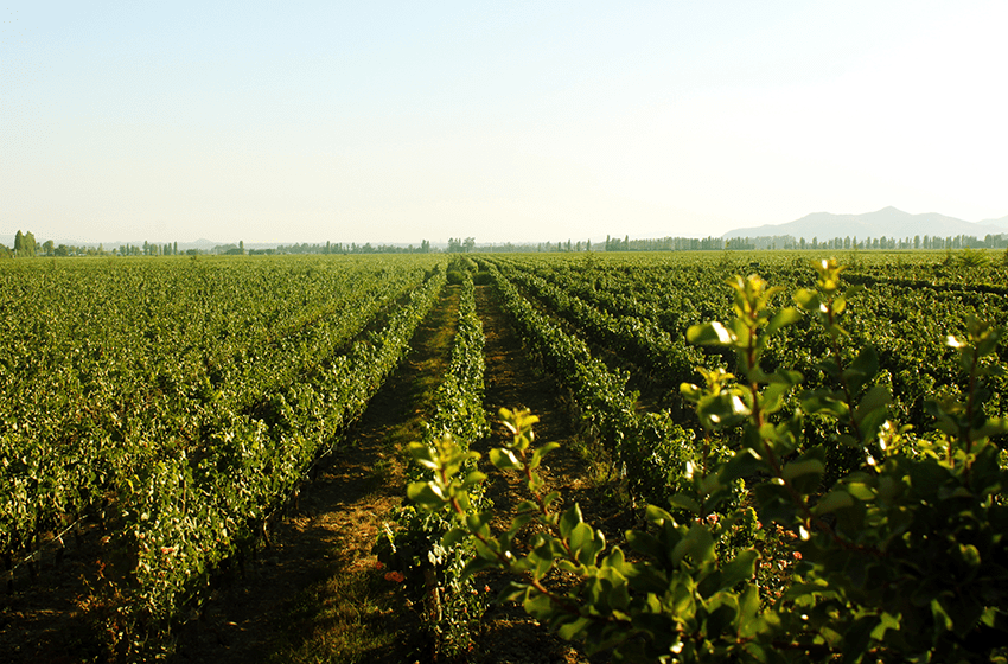 Many Cono Sur vineyards have earned organic certification, and it is clear that the company strives to earn certification for all. In 2010, they were the first winery in the Americas and third in the world to be ISO 14064-1 certified through CEMARS. They have earned additional prestige certifications since, including certifications for the health and safety of the vineyard workers.
With Concha y Toro and Cono Sur, Chile is a significant force to be reckoned with in the global wine world. Both wine operations consistently punch above their price points. Cono Sur Cabernet Sauvignon Carmenere Syrah 2017 has unique and interesting flavors. If you are a wine world explorer, this is a bottle you should try.
Cono Sur Cabernet Sauvignon Carmenere Syrah 2017 is tasty, does not fit into an easy category. Plenty of juicy fruit with some interesting tartness. Excellent value-for-price play. Pair with red meats, comfort food, pizza, hamburgers. $10-12