Pale copper color; cantaloupe, strawberry, cranberry, peach, watermelon on the nose and palate.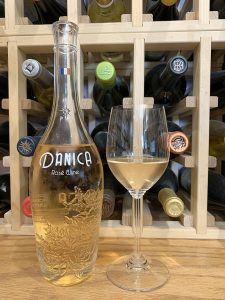 Dry; no tannins; light acidity. Light body. Fruit forward. Blend of 60% merlot, 40% grenache. Single pressing of grapes, followed by temperature-controlled fermentation in stainless steel. After filtration, "Danica Patrick herself decides whether it meets her exacting personal standards." Apparently, from other sources, the former race car driver truly is involved in production to some degree. She did not just slap her iconic first name on the attractive bottle and cash her check. This is not an epic, sensational Provence rosé, but it is a very good, very representative Provence rosé. Nothing for Danica to blush about. Will pleasure many palates. 12.5% ABV
Danica Patrick's association with wine began years ago. The website: "After having breakfast and tasting what is still to this day one of my favorite white wines, I fell in love—with Napa Valley, and even more with wine. I thought to myself, 'Wouldn't it be so cool if I could have something like this one day!'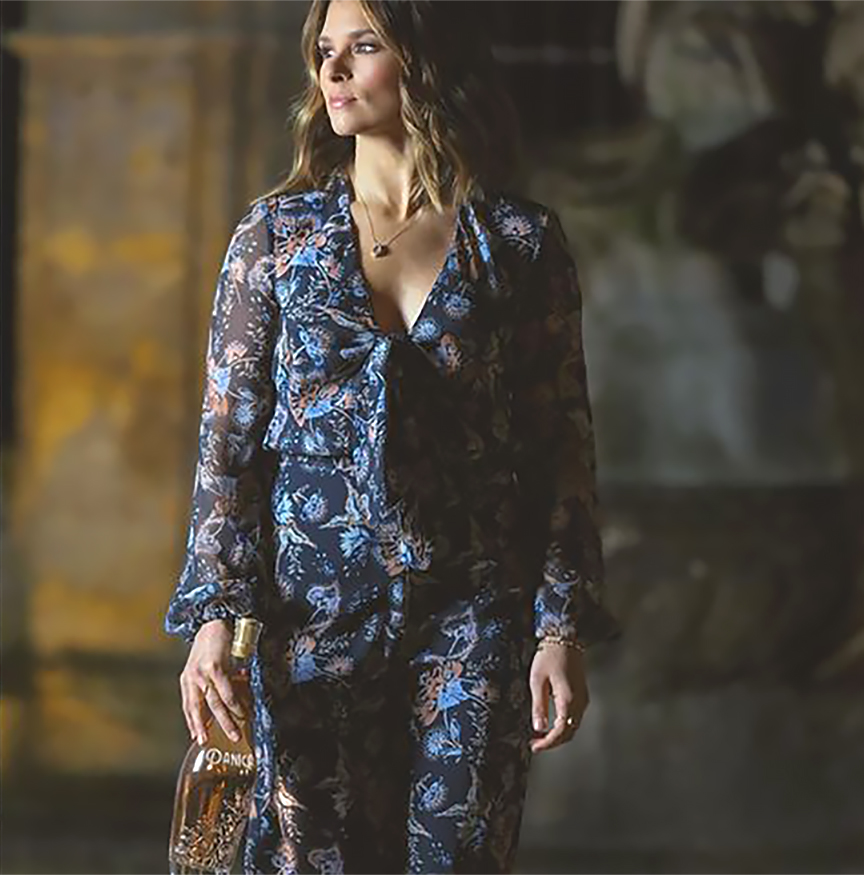 "That magic moment on the hill in 2006 was something that would affect everything about my view of wine and the Napa Valley. Later that day I met winemaker Aaron Pott who opened up some amazing older wines that I couldn't wait to learn about. We bonded and became friends, and he offered to show me around the area on my next visit to the valley. It was on that trip, that I would find the property Somnium sits on today. I knew I wanted a place with A++ soil and a beautiful view. Far up the switch backs of Howell Mountain, I found the perfect property, and purchased it in the spring of 2009."
Somnium—"dream" in Latin—was her first Napa adventure in wine. This wine, produced in France's Provence, continues that. She is more than a race car opportunist. After establishing her Napa enterprise, she teamed with the Margnat family—whose Provence winemaking tradition stretches back to the 1790s—to make Danica Rosé a reality. She refers to this as Somnium's French cousin This is well more than a tawdry "celebrity wine." It is a solid, easily enjoyable light, lilting Provence rosé. If the drinker has never heard or cared about the race car driver, they still will enjoy this wine experience.
Danica Rosé, France 2021 is bright, refreshing, with light body and tasty, reserved red fruits. Checks all the Provence rosé boxes. Impressively refreshing finish. Clearly works as aperitif or chilled solo drinker around pool, porch, dock, picnic. Pair with vegetarian fare; shellfish and lean fish; pork; poultry. Cheese—chevre, fromage blanc, fresh mozzarella, petite camembert, lighter goat cheeses. $21