Deep ruby color; sweet cherry, plum, cranberry, vanilla on the nose; black cherry, chocolate, vanilla, oak on the palate.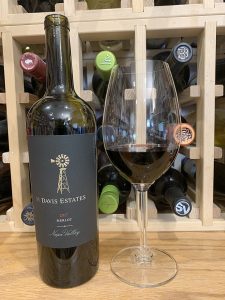 Dry; semi-bold; very smooth with soft tannins and soft acidity. Rich, thick, mouth pleasing. Almost jammy. Mostly merlot, but likely a splash of petit verdot. Significant oak influence from almost two years in 45% new French oak. Limited production, but you can sip any Davis Estates wine with confidence you will enjoy. 14.5% ABV
The Davis Family achieved a longtime dream when they purchased a century-old estate winery and began their ambitious project to restore a distinguished winery. The website notes: "Mike Davis has a long and fond association with the Napa Valley. Growing up in San Mateo County just south of San Francisco, his family spent summer vacations at the Napa Valley Ranch Club. Davis Estates is the culmination of a life long dream. Here the vision is carved from this historic site as an estate winery focused on wines of the highest pedigree."
The winery has vines planted in Calistoga, Rutherford, Carneros, and Howell Mountain. The Calistoga estate is home of the enterprise. Its holdings include "155 picturesque acres, 11 acres are planted to Cabernet Sauvignon, Petite Sirah and Cabernet Franc. The estate sweeps up from the famous Silverado Trail on the valley floor to 1,100 at its crest. This vast contrast of elevation, combined with a wide range of well draining volcanic soils and micro-climates, creates an ideal place to grow our preeminent grapes."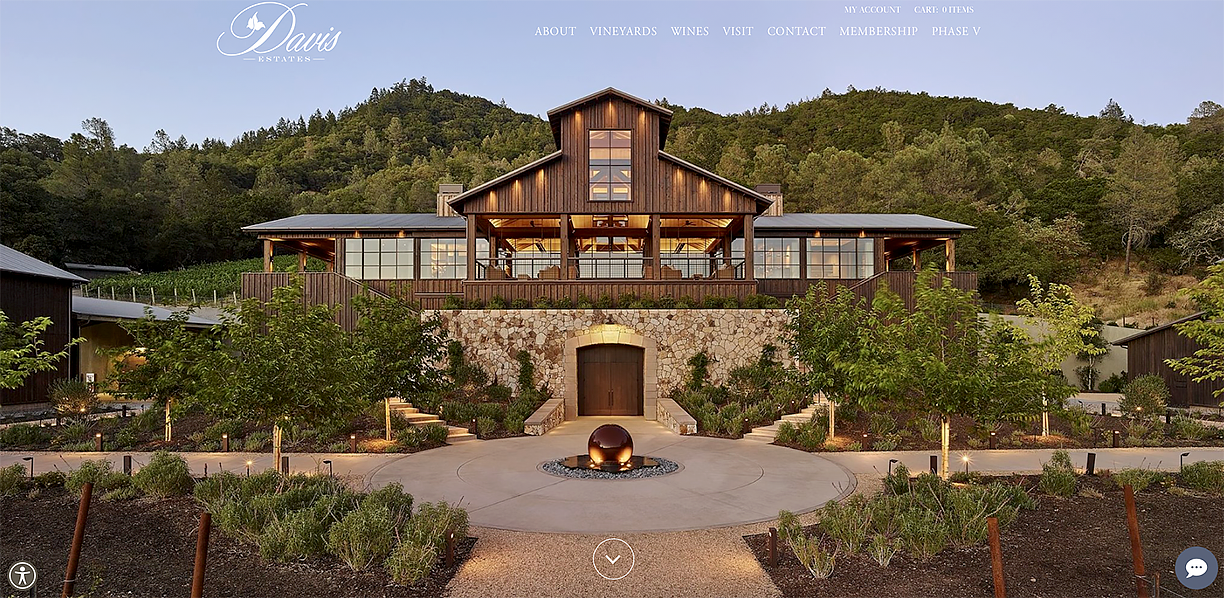 The entire Davis family is involved in the project. Son Brandon Davis is the director of brand development and lives in a home located at one of the family's vineyards. He and his wife have two children, Chase and Lily, and Davis Estates named two of their wines after them—Classic Chase and Lily Fleur. Jessica Link is the company president, bringing depth of experience at several wineries, including her own boutique label. She joined the company in 2016. Cary Gott is the winemaker. He owns and operates a company that helps people begin and operate super-premium wineries and vineyards.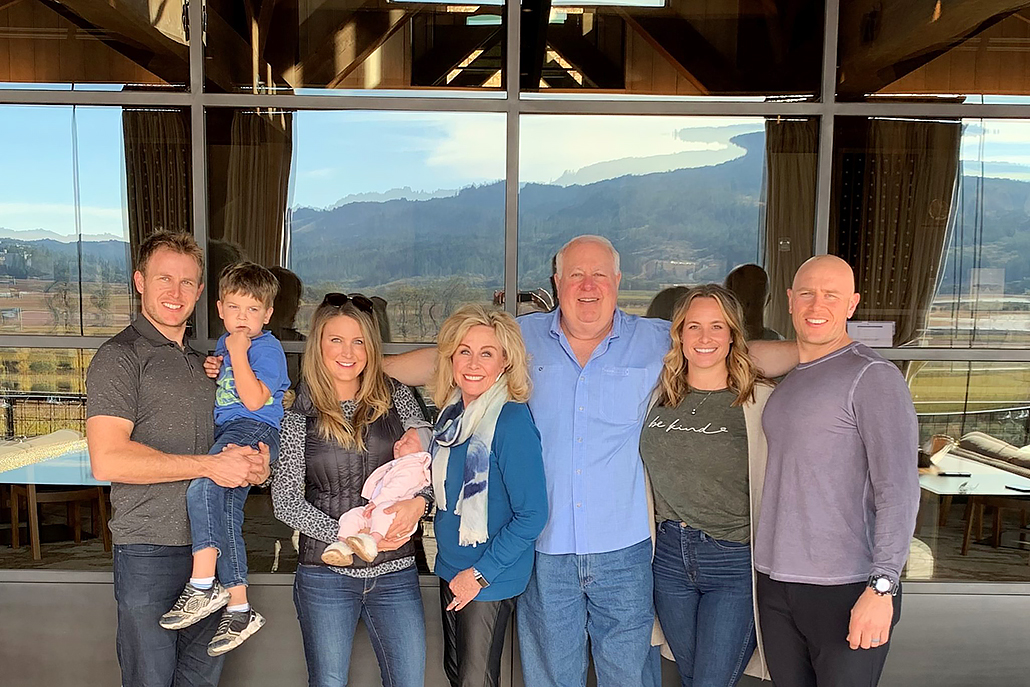 Davis Estates Merlot, Napa Valley 2017 is lush, plush, almost jammy superb expression of Napa merlot made by quality maker. It coats your mouth with pleasuring fruit, soft tannins, hints of chocolate. This effort is a leading exhibit in why you should forget about Sideways Miles screeds against merlot. If you read the book, Miles hates merlot because his ex-wife loved it, not because the grape makes bad wine. Pair with lamb; beef; veal. Cheese—muenster, gouda, asiago, brie, colby, camembert, brick, gorgonzola. $70