Medium ruby color; red fruit, plum, spice on the nose; cherry, raspberry, plum, strawberry, cranberry on the palate.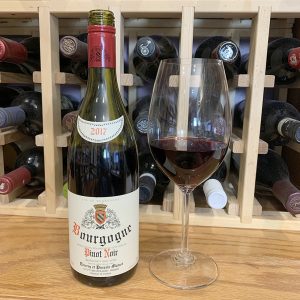 Dry; smooth, chewy tannins; balancing acidity. Medium body. Touch of rusticity. Nice concentration of fruit. Light oak influence—15 month maturing on lees in oak barrels, only 10% new. That was followed by three months in steel vat to prepare for bottling. Lenticular filtering—an affordable option for small-medium size operations because it provides up to 50% more throughput than sheet filtration, greatly reducing wine loss—so there is no sediment in bottle.
This can be enjoyed right out of the bottle, and that has its earthy charms, but decanting smooths it out nicely, especially the tannins. Decanting also enhances the phenolic sweetness on the initial attack. The finish struggles to reach medium length, but who care after the pleasure provided in the initial attack and mid-palate. Food-friendly 12% ABV.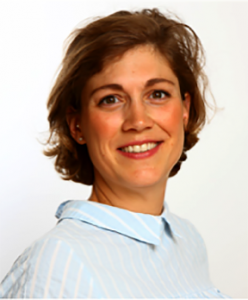 Domaine Matrot is family operation. From the website: "Joseph Matrot (1881-1963), the grandson of owners of a family wine estate in Puligny-Montrachet and Blagny, lived with his wife, Marguerite Amoignon, and their three children at Château d'Evelle. Marguerite also owned a beautiful wine estate in Meursault. In 1914, they took up residence in Marguerite's family home, which is today the seat of Domaine Matrot, and decided to develop and extend the estate. Over the course of generations, Domaine Matrot continued to expand with the addition of new vineyard holdings, and in 2000 began harvesting the vineyards organically. Today, sisters Adèle and Elsa Matrot are in charge of the management and winemaking of the Domaine, ensuring that the family-run domaine will be in good hands for many years to come."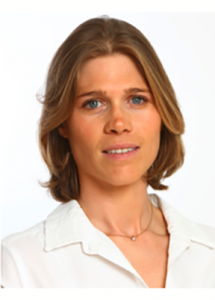 Adèle Matrot earned a masters degree in business in Dijon. She completed additional studies in oenology and viticulture in Beaune. In 2011, she began working full-time at her family estate—she is the second daughter of Thierry and Pascale Matrot. By 2016, Adèle and her sister took over full management of the family estate.
Elsa Matrot is the youngest daughter. She earned a degree in viticulture and oenology at the University of Sciences in Dijon in 2008, then joined the family business. According to the website: "Under the tutelage of their parents, Adèle and Elsa are excited and eager to continue the great tradition of the domaine."
Domaine Matrot Bourgogne Pinot Noir 2017 is brisk and appealing fruit-forward expression of affordable pinot noir from Burgundy. Built to be drunk young, it is appealingly restrained in alcohol and oak, making for a wonderful food wine. Two talented sisters are the winemakers at this multi-generational domaine today. Delicious, excellent QPR (quality-price ratio), recommended. Pair with beef dishes; veal; lamb; pork—tenderloin, chops; wild game—venison, bison; poultry—duck, turkey, roasted chicken; seafood—salmon and heavier fish; shellfish. $24-29
Domaine Matrot website from it U.S. importer, Vineyard Brands