Pale gold color; pear, lemon, apple, toasty oak on the nose; pear, lemon, green apple, tropical fruit, pineapple on the palate.
Dry; fresh, clean; attractive suppleness and smoothness. Light-medium body. Extended lemony finish. Soft to no tannins. Enough acidity to work with food. Similar to an unoaked chardonnay, but more lissome and convivial. Juicy, thirst-quenching. Supremely easy drinker. 12.5% ABV
Blend of pinot blanc and auxerrois. Pinot blanc is a mutation of pinot noir and the most widely planted grape in Alsace. Auxerrois also is an important white grape in Alsace; some is grown in Germany and Luxembourg. Auxerrois is a sibling of chardonnay. DNA examination indicates it is a cross between gouais blanc and pinot, which is the same ancestry as chardonnay. It commonly blends with pinot blanc.
Vines have been cultivated in Alsace for more than two millennia. The second-driest region in France, the climate encourages grapes to ripen slowly, giving dry, aromatic wines impressive finesse and intensity. Famille Hugel is integral part of this history. The winery began as Hugel & Fils in 1639 in the picturesque village of Riquewihr. It has been family-owned and managed for 12 consecutive generations.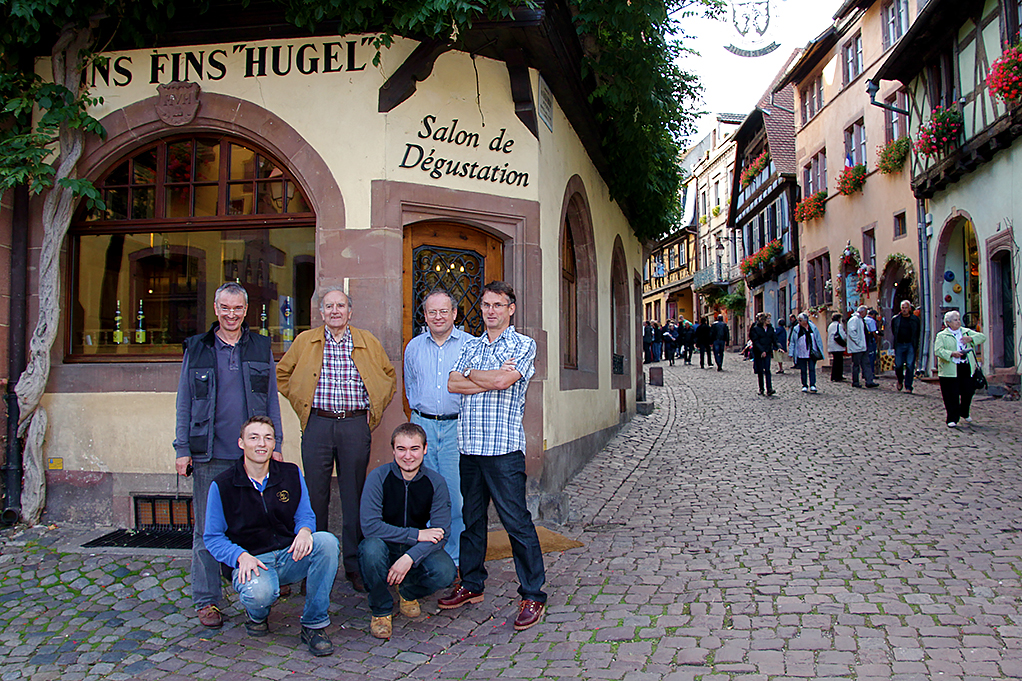 The website notes: "The [Hugel] family owns a 70 acre estate of prime sites in Riquewihr, mostly classed Grand Cru, and buys grapes from a further 300 acres farmed under contract. The Hugel estates are planted with only the noble Alsace grape varieties, with vines averaging 35 years of age. Hugel production averages 110,000 cases per year, of which around 90% is exported to more than 100 countries worldwide, where 'Alsace' is often synonymous with 'Hugel'".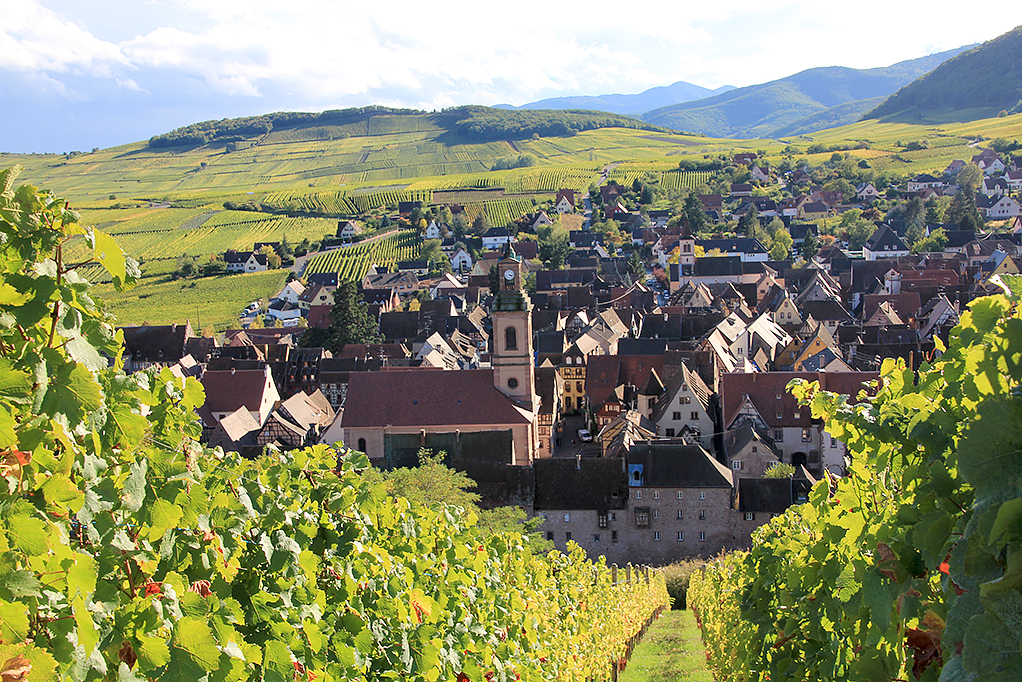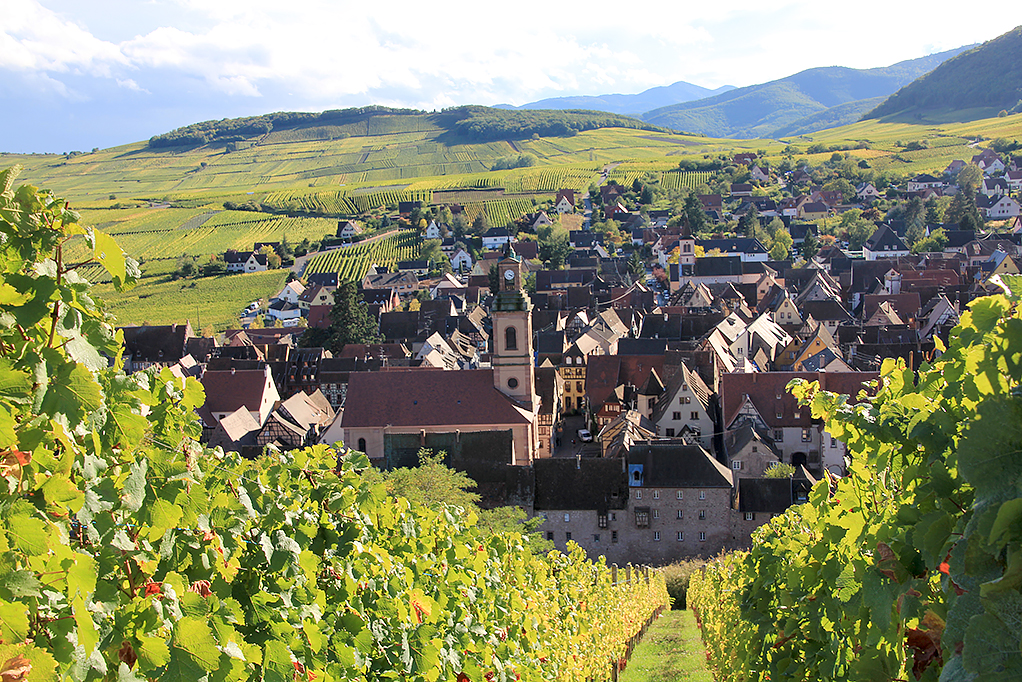 The Hugel cellars are located under 16th century buildings in the heart of medieval Riquewihr and contain large oak barrels that are more than a century old. The "Ste. Caterine" cask is dated 1715 and, according to the Guinness Book of Records, is the world's oldest working wine cask. Hugel asserts its distinctive yellow labels express the pure varietal characters of their wines, which receive no oaking or sweetening. Yes, century-old oak casks are used, but after a couple of years—no matter one hundred to three hundred years—there is no oak influence.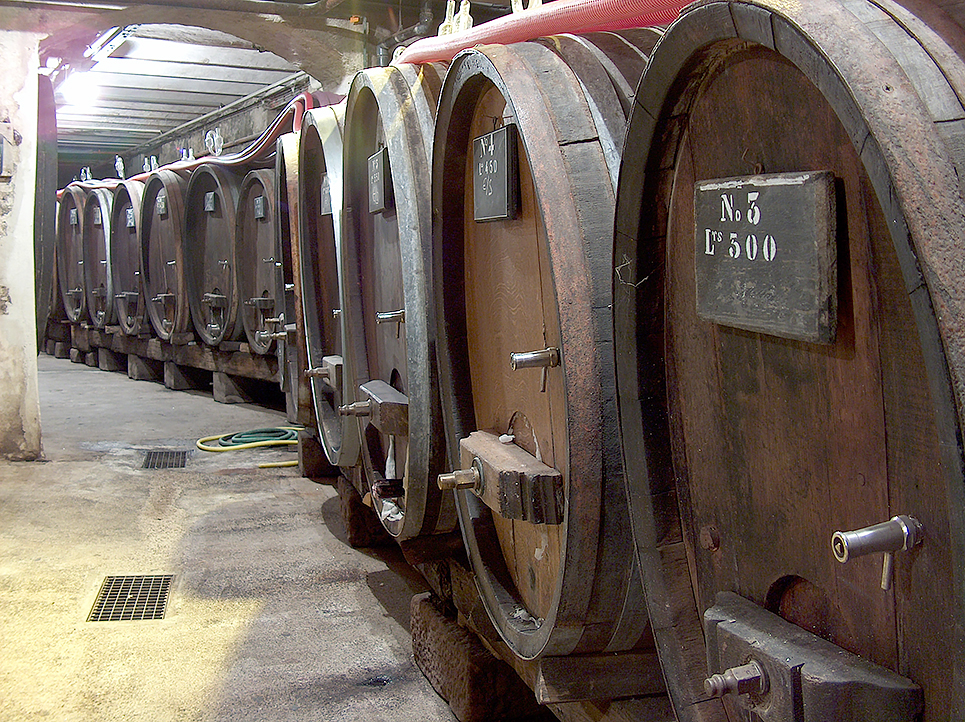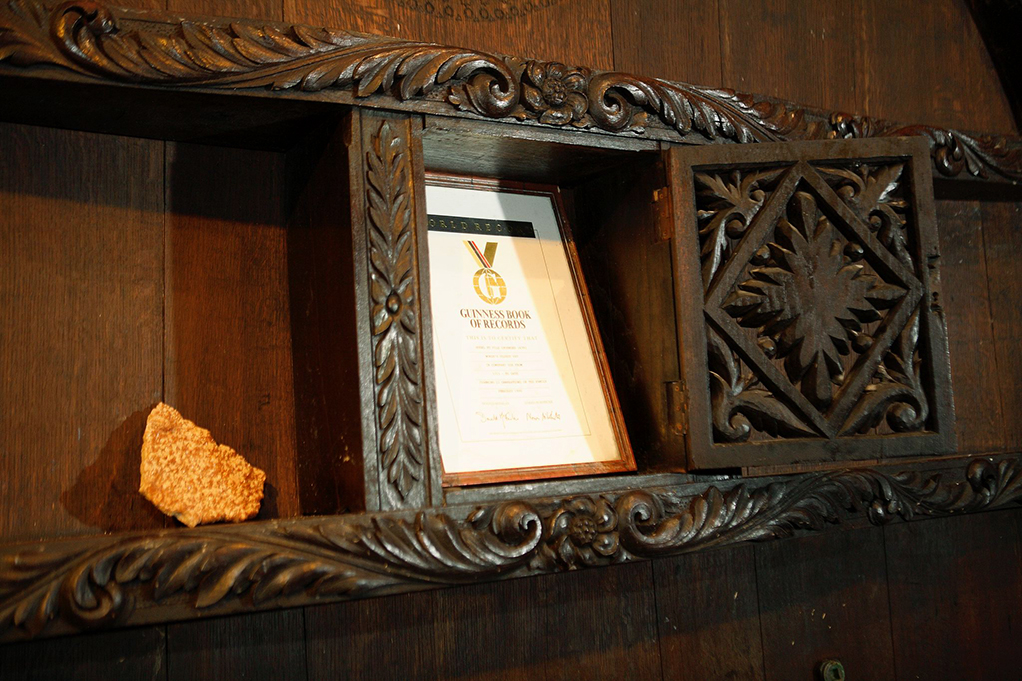 According to family legends told by Georges Hugel, in 1970 a titled English woman and a wine writer were having lunch at Georges's parent's home. The English noblewoman commented to Jean Hugel (Georges's father, 1898-1980) that she very much enjoyed the wine but it was difficult to obtain in England because it came in an elongated bottle associated with sweet German wine. The woman suggested the name "Cuvée Les Amoureux" (the lover's blend). Unfortunately, a very similar name already was registered. The Hugels went with "Cuvée Les Amours" (the blend of love), which was different enough to get the imprimatur of regulators.
Famille Hugel Pinot Blanc Cuvée Les Amours 2016 is imminently approachable, delicious, subtle. Well constructed using classic Alsace white-grape formula of pinot blanc and auxerrois. Versatile. Easily works as an aperitif or sipped chilled on picnic, porch, patio, poolside, deck, boat. Pair with lighter, flakey seafood; boiled shrimp; garden salads with creamy dressings rather than vinegary; go with foods with subtle flavors; soft cheeses. $15-20