Deep ruby-purple color; cherry, plum, black olive, leather on the nose; cherry, strawberry, raspberry, plum, blackberry, blueberry, blackcurrant, licorice, pepper on the palate.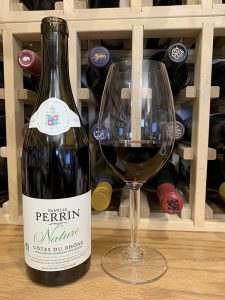 Dry; medium tannins, medium acidity, medium-plus body. Semi-bold, somewhat austere and disjointed on pop-and-pour, but develops smoothness and integration after decanting. Blend of grenache and syrah from a vineyard located between Valréas and Vaison-la-Romaine, north of Orange. 14.5% ABV
The organically-grown grapes are sorted and de-stemmed upon arrival at the winery. Fermented in temperature-controlled stainless steel tanks. Extraction accomplished by pump-overs as needed. After racking and malolactic fermentation, the wine transfers to partly oak barrels and partly stainless steel vats where it ages for a year.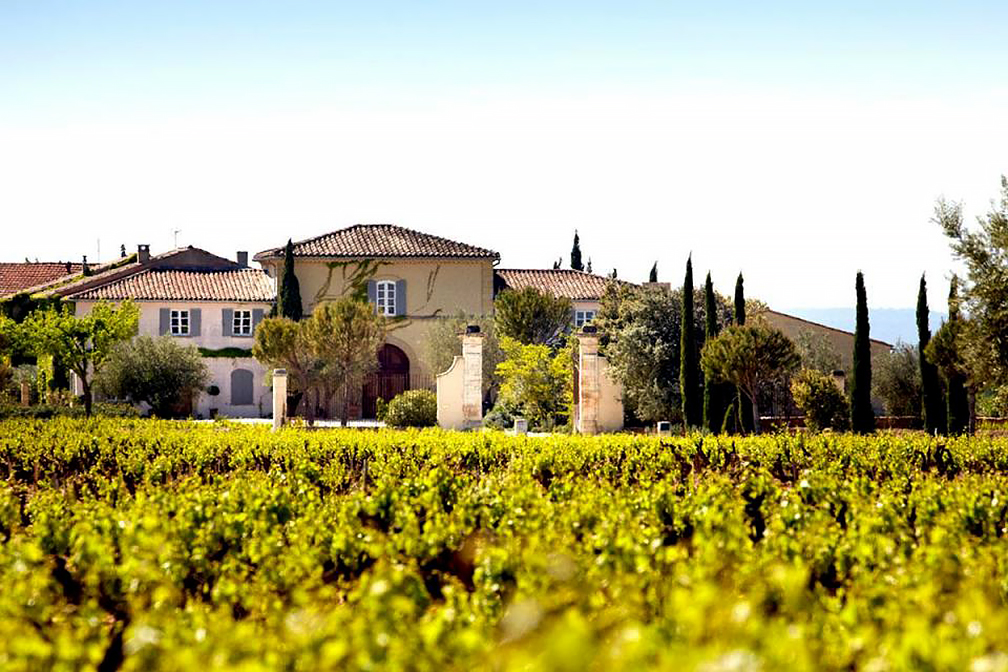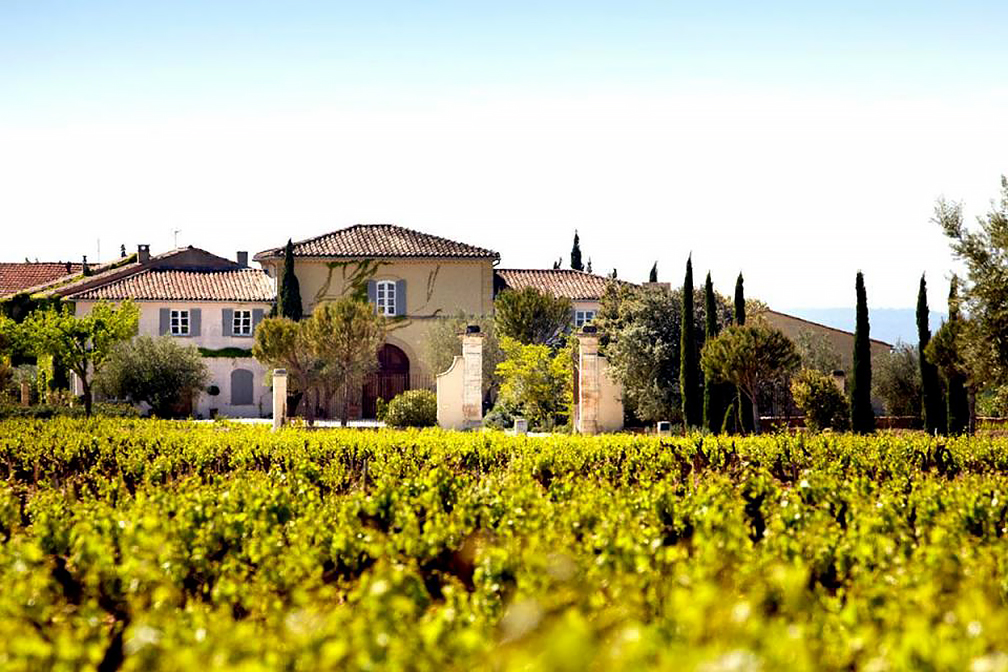 The Perrin family owns the famed Château de Beaucastel in Chateauneuf-du-Pape in the southern Rhône. The château is the base of their operation, which produces a number of brands under different labels. They include Château de Beaucastel, Miraval (using grapes grown on property owned by Angelina Jolie and Brad Pitt), Domaine du Clos des Tourelles, Famille Perrin–Sélections Parcellaires, Famille Perrin–Les Crus (this bottle is an example), La Vieille Ferme, and La Vieille Ferme Sparkling.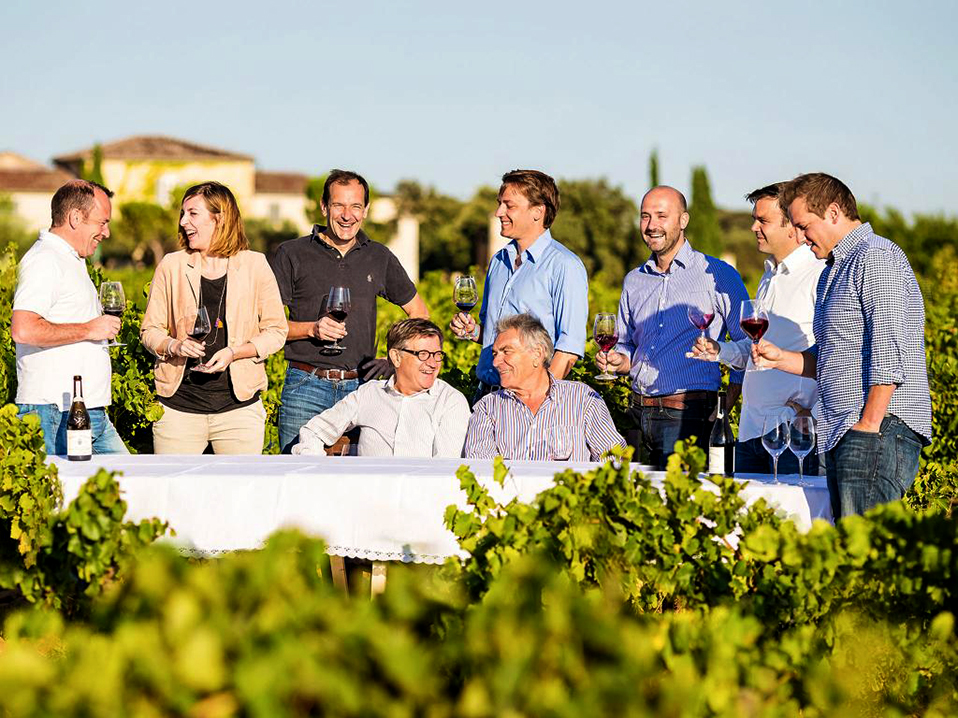 From the Famille Perrin website: "It is no coincidence Famille Perrin is the leading organic wine grower of the Southern Rhône Valley where they occupy the regions best terroirs. Their values have given them a worldwide reputation for excellence: absolute respect for the soil, a commitment to manual methods and a deep belief that organic viticulture is the only way to express the true essence of the terroir. Moreover the combination of talents within the family ensures the continuation of their unique expertise. Nature and tradition are key to the Famille Perrin way and this approach has continued seamlessly over five generations."
Famille Perrin Côtes du Rhône Nature 2019 black fruit flavors dance with red fruit elements in an intriguing roundelay. Reserved tannins and acidity make for a smooth, satisfying sip—although this is a red with some redcurrant-blackcurrant bite, so the faint of palate may recoil. Fine, more for the rest of us. Pair with grilled and braised beef, short ribs, filet mignon; lamb; wild game—venison; slow-roast pork; poultry, including duck; burgers and meatloaf; smoked fish; grilled vegetables; charcuterie board. Cheese—versatile, but goat cheese is a go-to; sharp cheddar, smoked gouda, emmental, colby jack. $15-20