Deep purple color; cherry, raspberry, violets on the nose; cherry, cranberry, raspberry, blackberry, plum, strawberry, earth, oak, spice on the palate.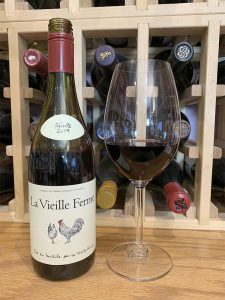 Dry; supple tannins and acidity. Balanced. Some tartness and rustic earthiness—what you would expect from a carignan-led blend at this price point. Blend of carignan, cinsault, grenache, syrah. Varieties were harvested and vinified separately in cement tanks with pump-overs. Wines are blended, then aged for 10 months. This is an assertive red and an outstanding value wine. 13% ABV
The Perrin family owns the famed Château de Beaucastel in Chateauneuf-du-Pape in the southern Rhône. The château is the base of their operation, which produces a number of brands. Jean Pierre Perrin established La Vielle Ferme in Luberon, a massif in central Provence, in 1967. The winery is east of the commune of Orange and north of Avignon.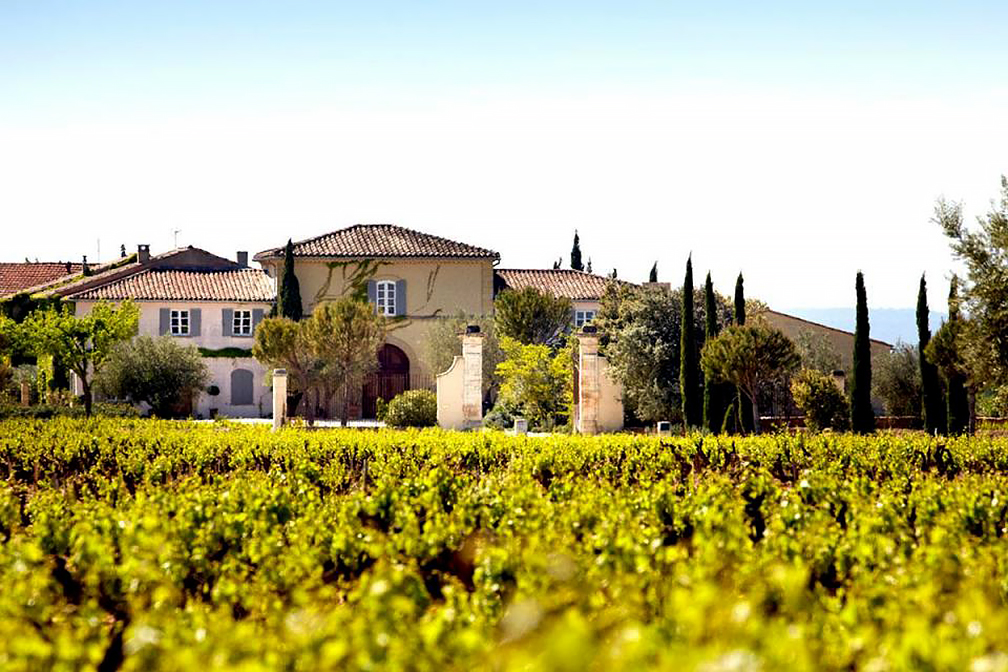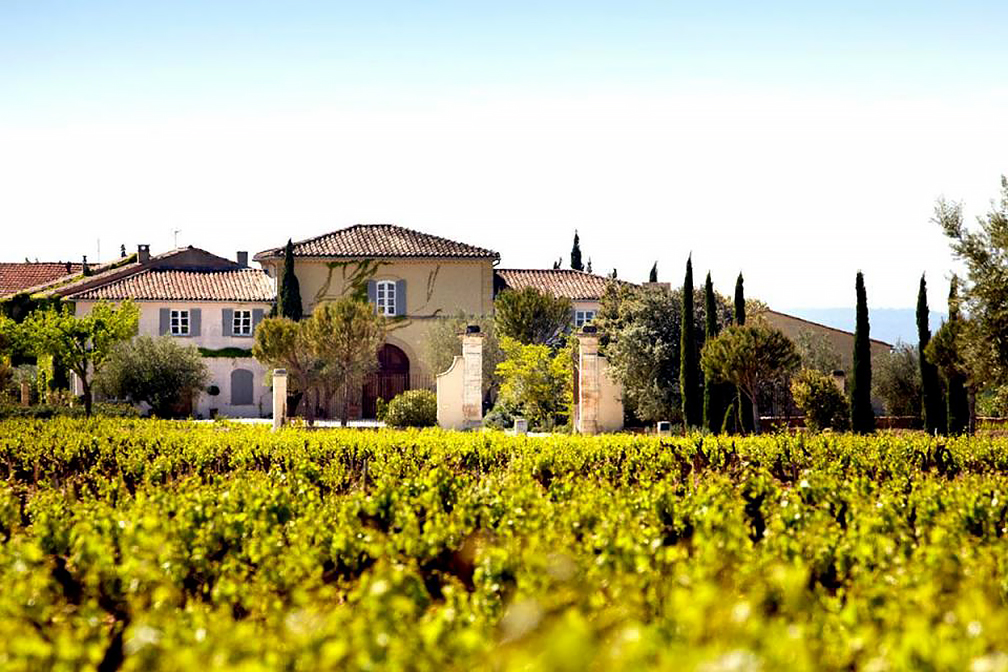 Perrin originally sold this wine by mail as a straightforward, inexpensive wine in France. When he introduced the wine in the United States in 1970, it quickly became a success thanks to its quality and affordability. That remains its leading attraction today. It is the entry-level, value bottling of a quality winemaker in southeastern France.
From the Famille Perrin website: "It is no coincidence Famille Perrin is the leading organic wine grower of the Southern Rhône Valley where they occupy the regions best terroirs. Their values have given them a worldwide reputation for excellence: absolute respect for the soil, a commitment to manual methods and a deep belief that organic viticulture is the only way to express the true essence of the terroir. Moreover the combination of talents within the family ensures the continuation of their unique expertise. Nature and tradition are key to the Famille Perrin way and this approach has continued seamlessly over five generations."
Famille Perrin La Vieille Ferme Rouge 2019 delivers muscular dark fruits without puckering tannins or acidity. Excellent QPR (quality-price ratio). Not a soft, easy drinker, but very serviceable, especially when paired with rich meats or other bold fare. It certainly has the chops to stand up and complement such dishes. Pair with beef; lamb; game birds; wild game—venison, wild boar; grilled vegetables; comfort food—pizza, spaghetti and meatballs, meat loaf, hamburgers and sliders. Cheese—full-flavored cheeses; parmesan, aged gouda, manchego, cheddar, aged swiss. $9-11
Famille Perrin La Vieille Ferme website