Deep gold color; yellow plum, tangerine, peach, honeysuckle, flowers on the nose; melon, peach, ginger, yellow plum, pear, tangerine, pineapple, lemon on the palate.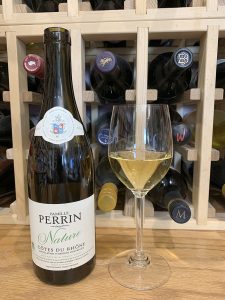 Dry; silky, full in the mouth; delicious. Medium acidity. Medium-plus body. Blend of grenache blanc, viognier, roussanne, marsanne, all certified organically grown—thus the "nature" on the label. Fascinating appearance of Meyer lemon and honeycomb late on the finish that melds with 14.1% ABV. Match that with a complex, delightful nose, and you have a lot of wine at this price point.
The Perrin family owns the famed Château de Beaucastel in Chateauneuf-du-Pape in the southern Rhône. The château is the base of their operation, which produces a number of brands. Perrin originally sold wine by mail in France as a straightforward, inexpensive wine. When they introduced their wine in the United States in 1970, it quickly became a success thanks to its quality and affordability. That remains its leading attraction today. This effort is a value bottling of a quality winemaker.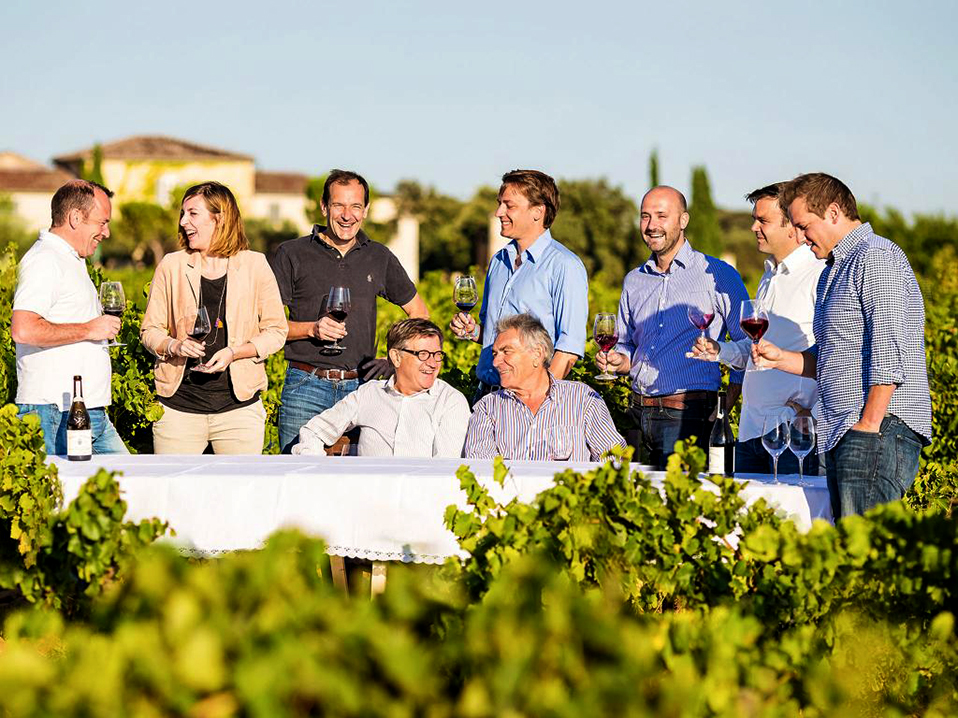 From the Famille Perrin website: "It is no coincidence Famille Perrin is the leading organic wine grower of the Southern Rhône Valley where they occupy the regions best terroirs. Their values have given them a worldwide reputation for excellence: absolute respect for the soil, a commitment to manual methods and a deep belief that organic viticulture is the only way to express the true essence of the terroir. Moreover the combination of talents within the family ensures the continuation of their unique expertise. Nature and tradition are key to the Famille Perrin way and this approach has continued seamlessly over five generations."
Famille Perrin Nature Côtes du Rhône Blanc 2019 is bold, fruity, fresh, wonderfully fragrant. Smooth and enjoyable. Impressive complexity. Delectable fruit. Pair with rich fish—salmon, tuna, cod; bouillabaisse Provençal fish stew; pork; broiled or baked poultry; charcuterie board and cured meats; spicy dishes; salads with all kinds of ingredients. Cheese—versatile, soft creamy cheese; brie, camembert, crème fraiche; mature and slightly hard cheeses, jarlsberg, comté, swiss. $14-15