Deep ruby color; cherry, cedar, anise, earth on the nose; black cherry, blackcurrant, plum, blackberry, black olives, leather, dark chocolate, oak, minerality on the palate.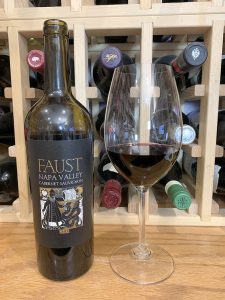 Dry; polished tannins with balancing acidity. Tight focus on expressive, dark fruits with some herbaceous and bramble notes. Blend of 83% cabernet sauvignon, merlot, petit verdot, cabernet franc. The core fruit picked from the Coombsville estate (planted in 1998), blended with some mountain and valley floor fruit from estate vineyards in Rutherford and Oakville. Aged in French oak, 30% new. Medium-full body. Smooth. 14.0% ABV
Classic Napa cab style with the oak and alcohol dialed back a bit. Good structure—a balance of sweetness (from the ripe grapes, not residual sugar), acidity, tannin, and alcohol. The wine is nicely balanced. It is just three years old, and it is not a cartoonish big red Napa fruit-oak-alcohol bomb. There is a lot to be said for a modicum of discretion when working with the quality of the fruit Napa can deliver.
Coombsville is Napa's newest AVA and the furthest south, located just east of the town of Napa. It features volcanic soils and marine breezes off the nearby San Pablo Bay, which makes it one of the coolest areas in Napa. Further north up the valley, you get more red fruits and spice and more rustic tannins. Coombsville AVA delivers blue-black fruit, brighter acidity and minerality, and subtle tannin.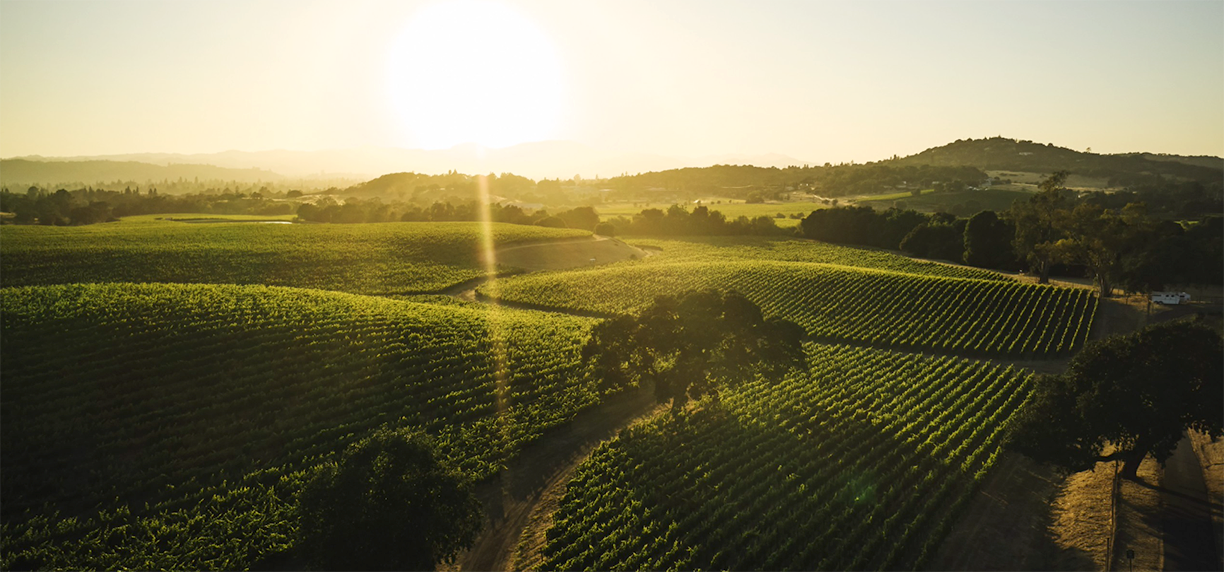 The Huneeus family fell in love with the property and its potential in 1998. The family—Huneeus Vintners—is a significant force in Napa, Sonoma, and Oregon's Willamette Valley. Their other brands include Quintessa, Flowers, Benton-Lane, Leviathan, and Illumination.
The website notes: "A never-planted before, former dairy farm, the Lewis Dairy, in Coombsville had many of the distinct elements that are a signature of the Huneeus estates—beautiful creeks, native trees, teeming with wildlife, an island. The property embodies all the unique attributes of a world-class estate—diversity of soil, elevation, exposition and climate, all in one single estate. This was destined be the vineyard source for an exceptional wine."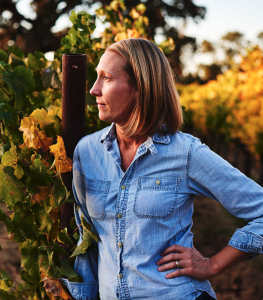 Jen Beloz is the estate director. She fell in love with wine when she visited a barrel room in Rioja, then decided to work in the field at harvest time. The website notes: "What began as a few days of harvesting in the fields eventually led Jen down a winding road from Australia to New Zealand to Sonoma and eventually to Napa Valley, where she found herself loving each and every aspect of the winemaking process. 'Once you begin to understand what it takes to make a bottle of wine, you see that it's a form of art,' she says. 'It's a mix of science and craft and creativity, and I really fell in love with it.'"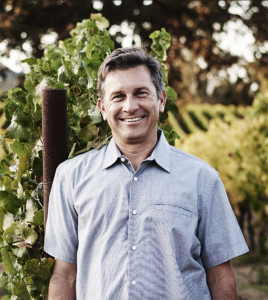 David Jelinek is the winemaker. The website notes his story: "Coupled with a degree in chemistry from the University of Nevada, winemaking hasn't just been a lifelong career for David, but a limitless passion. 'At some point I decided I didn't want to spend all of my time in a lab,' he says. 'So, thanks to a friend who gifted me a bottle of Bordeaux, I was exposed to the intricacies of winemaking. There is so much to know, and that's what's exciting about it.'"
Faust Napa Valley Cabernet Sauvignon 2018 is bold but approachable with polished tannins. Vivid dark fruit; oak and chocolate, but oak not overdone. Fresh, intense, wonderful balance and structure. A Napa cab that relies on taste and finesse rather than brutish power. Pair with grilled beef, of course; lamb; wild game—venison, wild boar; veal; strong cheese. $55-58