Medium ruby color; blackcurrant, tobacco, red berries, smoke, lavendar on the nose; plum, cherry, raspberry, black pepper, chocolate, black olive on the palate.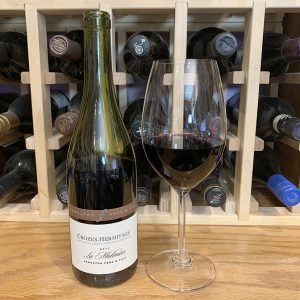 Dry; round, significant tannins; good acidity. Benefits from decanting, which brings out a velvety finish. Medium-full body. Pure fruit—100% syrah grapes—from fermentated in thermally-controlled concrete tanks, followed by 14 months in concrete vats (according to the data sheet that came with the bottle, the website says 12 months in mature oak barrels—either way, little or no oak notes); 13% ABV.
La Matinière means "early bird" in French. The name refers to Colette Ferraton, wife of winemaker Michel Ferraton and daughter-in-law of winery founder Orëns Ferraton. The affectionate nickname refers to Colette being an early riser in the morning.
The Ferraton Père & Fils estate in Tain l'Hermitage was founded in 1946 by Jean Orëns Ferraton, a vigneron and son of a vigneron. His son, Michael, shared Jean's passion for winemaking in the northern Rhône, where the cool mistral winds help bring out the acidity and make the wines less fruity than southern Rhône. In 1998, Ferraton Père & Fils began implementing a biodynamic farming program (organic farming, plus more) to emphasize the terroir.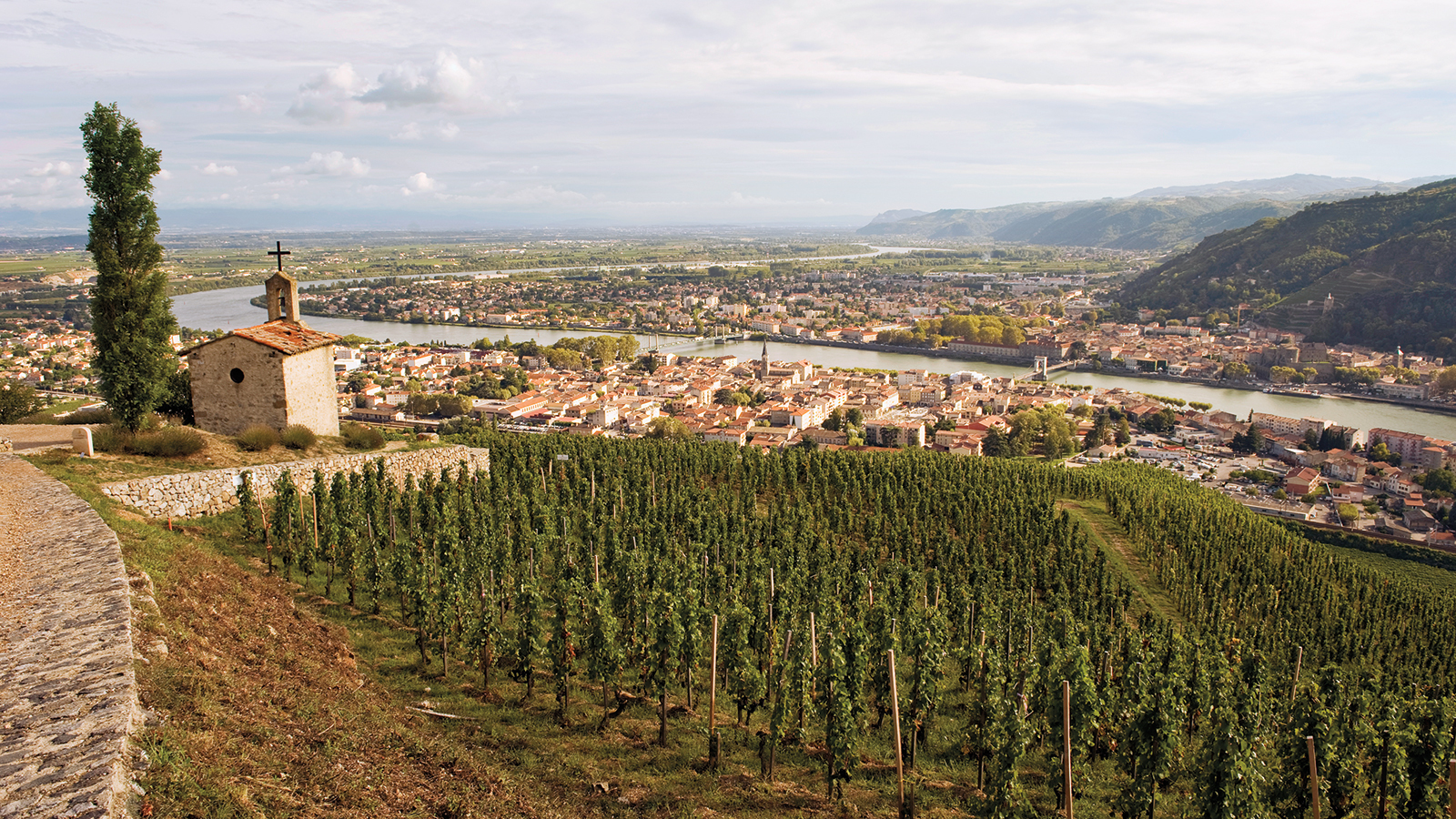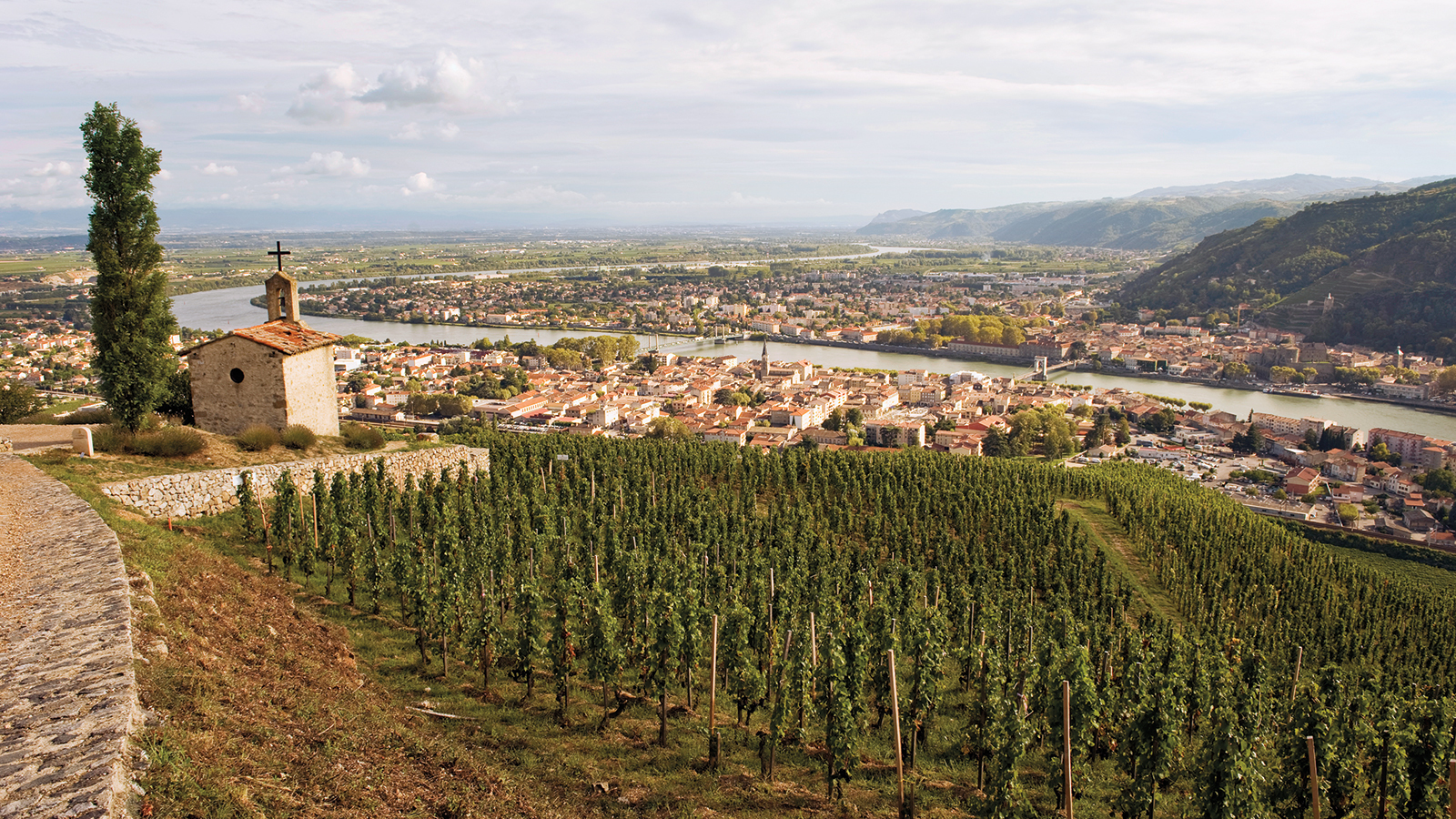 In 2004, Michel Chapoutier purchased the estate and committed to maintain its direction. In 2013, the entire winery and cellars were updated with state-of-the-art equipment and fermentation tanks. This wine comes from those improved facilities, and the cleanliness and freshness of this effort reflect the improvements.

The winery and vineyards are located in hallowed grounds of the northern Rhône—Hermitage, Crozes-Hermitage, and Saint-Joseph. The winery also obtains grapes from long-time associates throughout the Rhône. These come from estate and neighboring vineyards in Crozes-Hermitage, the sister region of the adjacent and more expensive Hermitage. Ferraton Père & Fils is a major player in the Rhône wine production region of eastern France, adroitly drawing grapes from wineries throughout the region and consistently producing outstanding efforts across many styles and price points.
Today, Ferraton is headed by oenologist Damien Brisset. "When it comes to securing the best fruit or juice, it's all about good personal relationships," Brisset says. "Many contracts in this part of the world are old-fashioned handshake deals." The mission statement (labeled "A Promise" on the website) includes: "Believing in audacity. To dare. To create. With a freedom to imagine specific and rare wines." In addition to this red, Ferraton Père & Fils makes two other reds and a white using Crozes-Hermitage grapes.
Ferraton Père & Fils Crozes-Hermitage La Matinière 2017 is juicy and fruity, with significant complexity for a syrah at this price point. Easy drinker, especially after decanting. Earthy elements, particularly in mid-palate. Pair with lamb; gyros; tacos al pastor; Asian five-spice pork; barbecue; braised beef; duck; hamburgers, sliders. $21-26