It is the season of wine. People who don't drink wine, drink wine. People who do drink wine step up the quality of wine they drink. Wine sellers love December.
Often sellers discount so you can buy wondrous wine at awesome prices.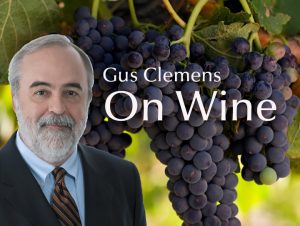 Sellers do this to reduce inventory, but—whatever their reason—you can purchase superb wines without nuking your retirement portfolio or your child's college fund. Go. Now. Buy.
I recently visited with Cyril Brun, cellar master for Charles Heidsieck Champagne, one of the world's most prestigious and respected houses, and bluntly asked: "Why should someone send $65 or more than $100 on one of your offerings when they can get sparklings from $16 to $30 from New Mexico or Spain or Italy, not to mention Cook's California Champagne for $6?"
Brun drilled the answer: "When you learn to drive, you do not drive a Maserati, you learn on a wrecker until you figure out what you are doing. It is the same way with wine. Start cheap, then move up."
Wine palates develop with experience. You do not go from Big Red soda one day to Charles Heidsieck the next. Charles Heidsieck bottles are world-class, matured in chalk caves for years, hand-crafted, sublime, florid with multiple layers of wondrous flavor explorations, but—I am striving not to be a snob here—if your idea of "champagne" is Cook's, do not use a Benjamin to step up this week. The longest journey begins with one step. New Mexico's Gruet makes good stuff that will help you increase your appreciation of bubbly's glories. Italian Prosecco, Spanish cavas, lesser Champagne houses also help you learn. Eventually, you get to Charles Heidsieck. You will be glad you made the journey.
Tasting notes:
• Bruno Colin Chassagne Montrachet Vieilles Vignes 2010. Delicious, extraordinarily well priced Burgundy premier cru (pinot noir). $49
• Charles Heidsieck Champagnes. Entry level for this world class bubbly is $46, next level is $65-85, it moves past $100 after that. Worth it at every level.
• Orin Swift Mercury Head Napa Cabernet Sauvignon 2012. Red fruit, plum, black cherry, spice; refined nose, elegant balance and acidity. $104
Last round: You don't really buy fine wine. You rent it for the evening.