Deep gold color; lemon-lime, mango, apple on the nose; yellow apple, peach, pear, guava, vanilla on the palate.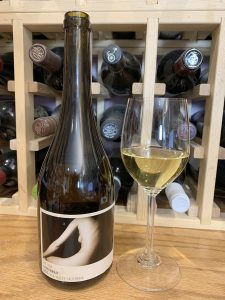 Dry; voluptuous, smooth easy drinker, as befits the label image. Really easy drinker. Delicious fruit. Respectable acidity at 3.61 pH, but the winemaker clearly aimed for plush mouthfeel and sophisticated, decorous flavors. Silky light-medium body. Round and creamy with instant appeal. This is a fruit-forward chard that people who are not into wine will find fascinating and enjoyable; 14.5% ABV.
The wine is 100% chardonnay from the Edna Valley, an AVA south of San Luis Obispo and north of Arroyo Grande. It is part of the larger Central Coast AVA. The grapes were picked at night to preserve the delicate flavors, then gently pressed whole cluster. Half the juice fermented in wood, half in stainless steel. The French oak portion was stirred every two weeks to add complexity. Only one-third malolactic fermentation, so this is not an oaky butter bomb, same time it is not sharp, flinty chablis.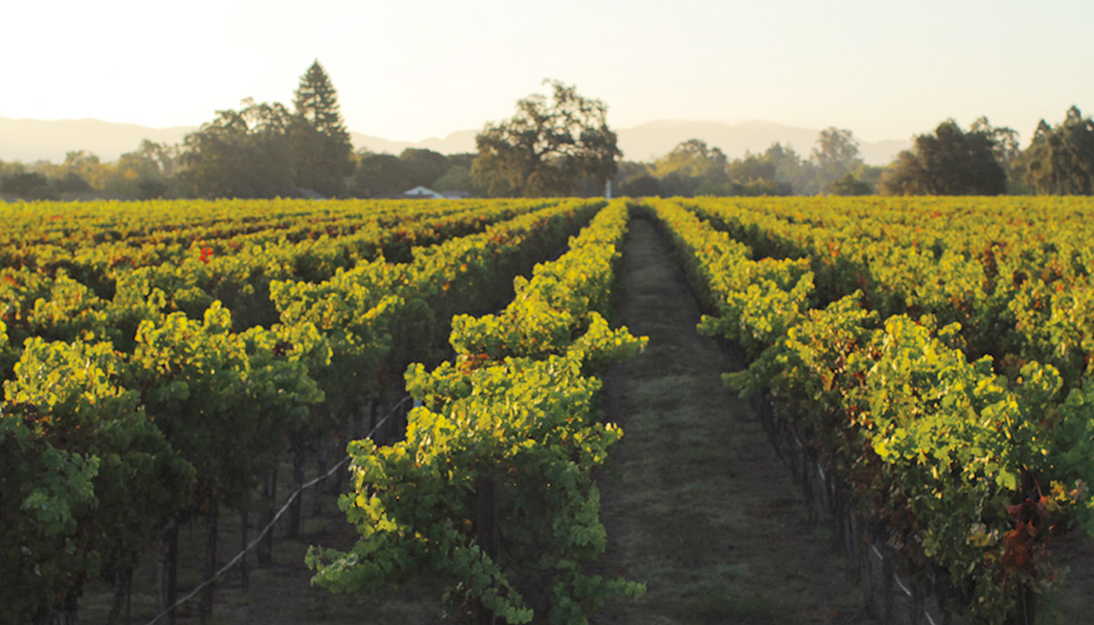 The winery explains its name and its mission and values: "California's Central Coast is a vast, rugged landscape stretching from Santa Barbara north to Monterey Bay. It's wild country with a gorgeous coastline and few towns. Wide open with fertile farming soil and abundant ranchland, this place attracted more than just farmers and cowboys it also attracted artists, rebels, seekers and bon vivants from the Bay Area and the Los Angeles sprawl. The confluence of their unique personalities put a stamp on the burgeoning wine region and today, rule-breaking and non-conformity are celebrated values. Four Vines honors the anti-establishment views of the Central Coast's eccentric personalities. We make interesting wine, for interesting people."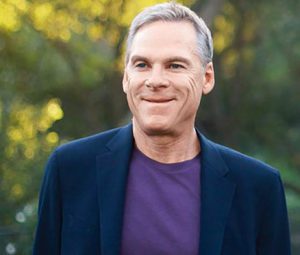 The winery story began more than 30 years ago when founder Derek Benham started selling wine out the trunk of his 1967 Mustang. In 2001, he founded Purple Wine + Spirits, a brand-focused business whose portfolio includes Four Vines, Avalon, Raeburn, and Scattered Peaks wines and Benham's Gin, Benham's Vodka, and Redwood Empire American Whiskey. The company also makes custom and private label wines for U.S. and international retailers and restaurants. Essentially a negotiant operation, Purple's production facilities (wineries and distilleries) are certified sustainable by the California Sustainable Winegrowing Alliance.
Four Vines Winery The Form Chardonnay, Edna Valley 2017 is an ideal cocktail wine sipped at a soirée of happy women. Not trying to be sexist here, but this is feminine wine in the way bold, muscular, high alcohol red wines are masculine wines. Some men will like this, some women go for bold and hot reds, but behind every cliché there is a dollop of truth. This will pair with the usual chardonnay food suspects—garden salads, poultry, light fish, but its métier is sipped solo, perhaps with charcuterie board with cheese focus; soft and creamy cheeses—not sharp or hard cheeses; neutral wine crackers. $18-20