Deep ruby color; black cherry, black plum, blackberry, vanilla on the nose; black cherry, blackberry, boysenberry, dark chocolate and vanilla, sweet oak, plum on the palate.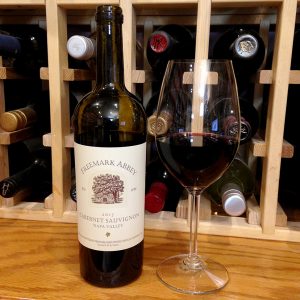 Dry; full bodied; rich and smooth. Good structure and balance with vibrant acidity (3.63 pH), velvety tannins, vivid dark fruits. Bordeaux blend of 75.1% cabernet sauvignon, 9.9% merlot, 7.3% petit verdot, 6.1% cabernet franc, 1.6% malbec. For a big Napa cab, nicely restrained 14.5% ABV.
Fermented in stainless steel with 12-28 days of skin contact. Aged 26 months in 60-gallon oak barrels; 33.4% new French and 1% new American; total 88% French, 12% American. The sweet oak integrates with the layers of dark fruits to deliver a rich, complex experience. Fruit-forward on the initial attack, then the fruit gets bigger on the mid-palate and long finish. Impressive trick.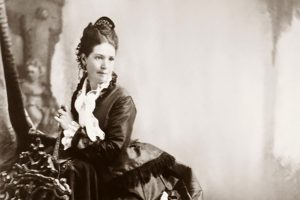 Freemark Abbey has a rich history. In 1886, Josephine Tychson built and operated the original redwood cellar on the estate and became the first female winemaker on record in Napa Valley. In 1898, Antonio Forni purchased the winery, and the next year built the winery that still stands today.
In 1939, three Southern California businessmen purchased "Lombarda Cellars" and combined their names: Charles Freeman, Marquand Foster, and Albert "Abbey" Ahern into Freemark Abbey. Freemark Abbey competed in the "Judgment of Paris" in 1976, the only California winery to have both a red and a white entrant. They did not win first, but they did score high and helped establish California wines in the world of wines.
Ted Williams became the Freemark Abbey winemaker in 1985 and is director of winemaking today. Jackson Family Wines purchased Freemark Abbey in 2006, retaining Ted Williams as director of winemaking. Jess Stonestreet Jackson Jr. first bought an aging orchard in Lake County and planted chardonnay grapes in 1974, then released in 1982 Vintner's Reserve Chardonnay, a signature offering ever since. Kendall-Jackson grew to become a major player in the wine world.
The company expanded into Chile in 1993 and Italy in 1994, followed by expansions throughout California. Jess died in 2011, and leadership passed to Jess's partner Barbara Banke. The Jackson family children are taking over leadership now. The Jackson Family website has several interesting videos of the Jackson family members.
Freemark Abbey Cabernet Sauvignon Napa Valley 2015 is a rich, opulent left bank Bordeaux blend with a classic Napa cab touch. Plush, smooth with savory layers and impressive evolution in the mouth. Good now, but can age for years. Cries out to be paired with rich red meats—a slab and a cab cliché; grilled ribeye; Porterhouse steak; short ribs braised with mushrooms and spring veggies; wild game; you even could pair with chorizo paninis. $44-60
Freemark Abbey with nice virtual tour available on the website
Jackson Wines website with excellent videos