Medium gold color; apple, pear, bread yeast on the nose; apple, citrus, pear, nectarine ginger on the palate.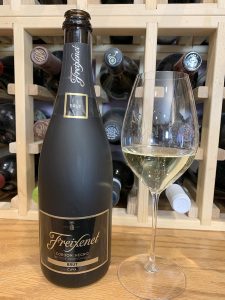 Brut; superb acidity (2.95 pH). Blend of 40% parellada, 35% macabeu, 25% xarel-lo, the classic grapes of Spanish cava. Parellada does very well in poor soil, but over-produces lesser quality grapes in fertile soil. Macabeu (or macabeo) is the most planted white grape in northern Spain. It also is widely grown in France, especially the Languedoc. Xarel-lo is the grape that gives cavas their distinctive aroma.
Pronounced "fresh-eh-net"—also known as "black bottle bubbly"—this is the best selling imported sparkling wine in the world for a reason: tasty wine, extraordinary QPR (quality-price ratio). The vineyards are in the Penedes region of Catalunya, south of Barcelona. As with many sparkling wines, this is non-vintage. That means the wine comes from several different harvests. The current vintage usually makes up the base of the blend, but wine from previous years—the "vins de reserve"—can make up 10% up to 50%. The main target is to achieve a very consistent flavor profile year after year, which Freixenet certainly does.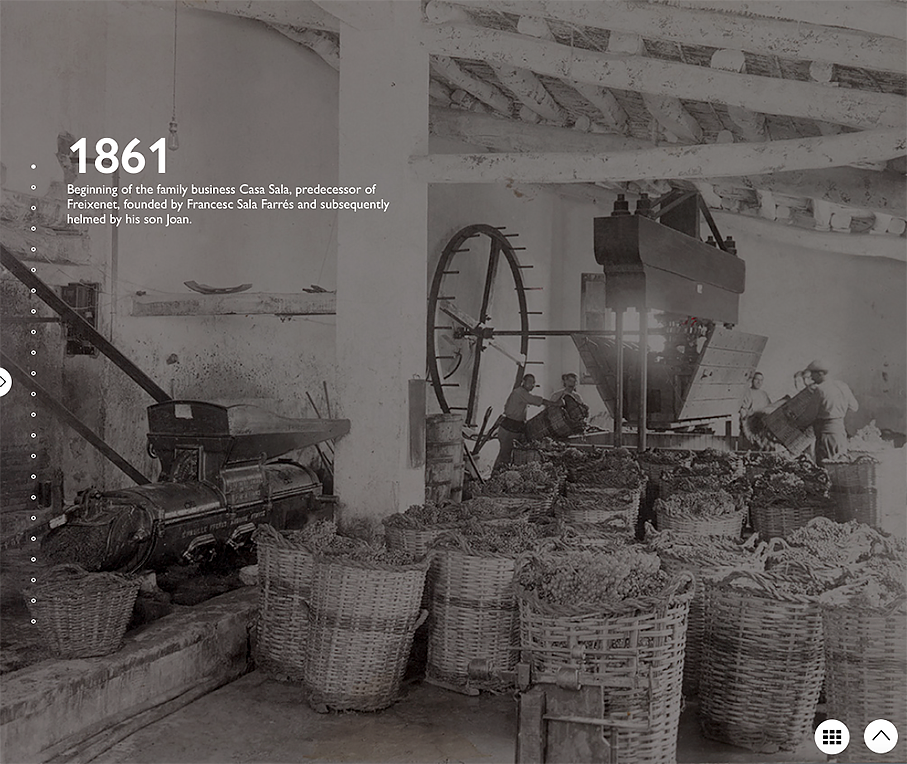 Freixent has been a major Spanish winemaker for more than a century and a half—since 1861. Originally named Casa Sala, after founder Francesc Sala Farrés. In 1911, the heiress of Casa Sala, Dolores Sala Vivé married the youngest son of the Ferrer de la Freixeneda family, Pedro Ferrer Bosch—nicknamed "el Freixenet." In 1914, the house began bottling under the Freixenet name.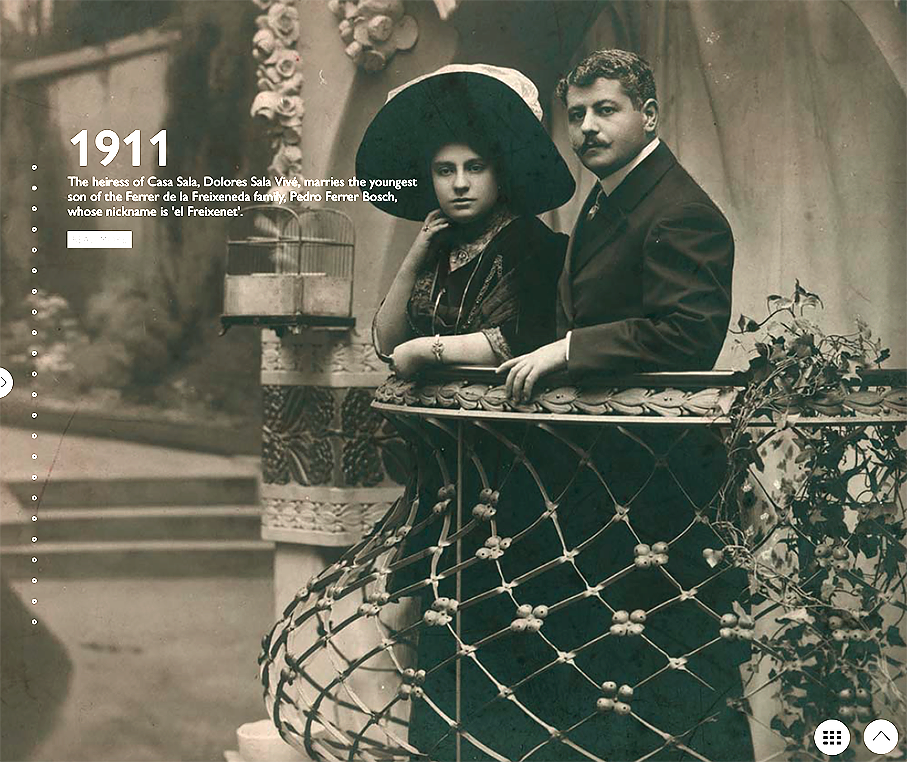 The company opened a modern cellar in 1927. In 1936, the Spanish Civil War saw the collectivization of Freixenet and the death of Pedro Ferrer and his eldest son, Joan Ferrer Sala, leaving the company without a "first heir." The company was returned to the family in 1939 with Dolores Sala and her child, Pilar Ferrer in charge.
José Ferrer joined the management team of Freixent in 1959 after completing his studies in winemaking and marketing. Six years later, José's nephew José Luis Bonet joined the team and together they pushed the company into being an international player. Freixenet's Cordón Negro now sells in more than 140 countries. Freixenet is the world leader in cava today, a position held since 1985.
In 2018, the German firm Henkell & Co. and Freixenet joined forces. Today's Henkell Freixenet is the world's leading sparkling wine group. Freixenet pioneered automation techniques. They hold more than 150 million bottles of cava in their cellar and produce more than 100 million bottles each year.
Freixenet Cordon Negro Brut Cava NV is crisp and clean, one of the great value wines in the world. Very dry and smooth with outstanding acidity, making it extremely versatile food wine. This is simple, straightforward, no mistakes bubbly. At its price point, you are not going to get complexity and depth, but this is sure winner as a go-to wine at a big event without embarrassing the hosts. Works well in mimosas. Pair with eggs benedict; lobster; bluefin tuna; oysters; caviar; sushi appetizers; seafood in general. As with most sparkling wine, especially with this outstanding acidity, Freixenet Cordon Negro Brut Cava can pair with just about any food, including buttered popcorn. $10-12
Freixenet website with several informative videos