Medium gold color; white peach, yellow apple on the nose; white peach, yellow apple, pear, citrus, tangerine, oak spice, butter, vanilla on the palate.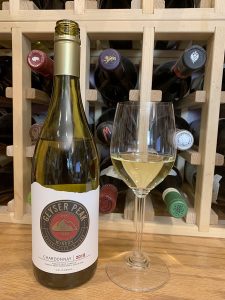 Dry; classic entry-level California chard; good fruit and acidity (3.56 pH). Blend of 90% chardonnay and 10% viognier. Significant oak and malo butteriness with a touch of oiliness from the viognier. Full body for a chardonnay. 13.5% ABV
The Geyser Peak winery dates from 1880. EPR, an investment group, purchased it in 2008. Francis Ford Coppola purchased Geyser Peak Winery in 2013, but not the brand. Australia-based Accolade Wines bought the Geyser Peak brand in 2012. To produce this wine, Accolade leased space in the Geyser Peak winery owned by Coppola. In 2018, The Carlyle Group purchased Accolade. In 2020, Accolade sold the Geyser Peak brand to 2 Bears LLC.

That's plenty of churn for a once-noted brand. Founded in 1880, it is located on a hillside across from the Geyser Peak and its thermal steam clouds. It was the 29th bonded winery in California history. The winery has had multiple owners over the years including Stroh Brewing Company, Henry Trione, and the Penfolds Wine Group. In 1993, Geyser had the ninth-largest revenue in Sonoma County.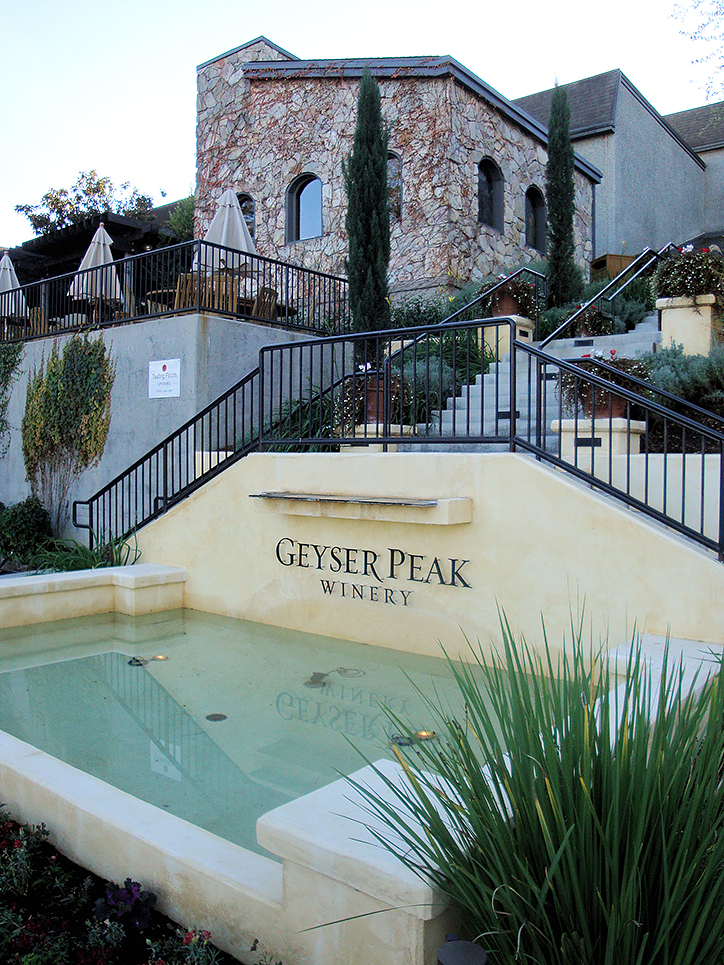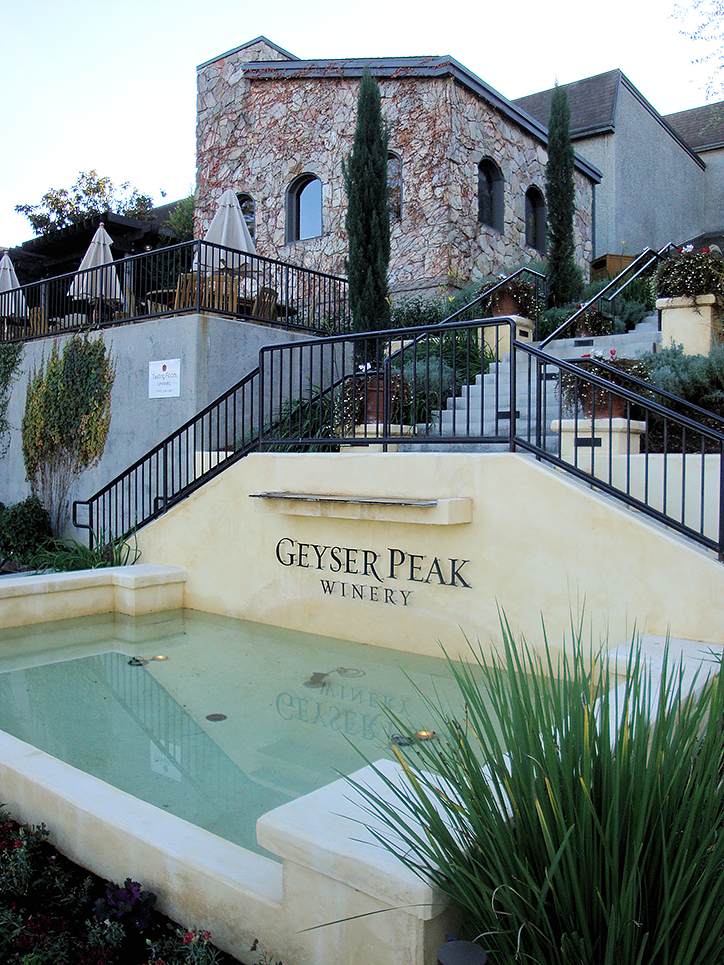 The brand has long played in the lower-price wine category. That segment has experienced rough times in the 21st Century. The winery closed its historic tasting room in 2019. Its fate appears to be being sold for parts. Coppola obtained the winery for its production facility, some of its land, and some of its permits, not for the brand or tasting facility. The facility and the permits were the real assets. Not only can the winery push out a million cases, but the permits also allow for building a hotel and restaurant. Sonoma no longer grants such permits in an effort to limit growth. The grandfathered permits will allow Coppola to develop the property.
Geyser Peak Winery Chardonnay, California 2018 is rich, smooth, oak-butter-fruit California chard. Easy drinker that will not challenge your palate or deliver depth and complexity, but same time will not rough up your bank balance. Nice QPR (quality-price ratio) from winery that has played in that pricing zone for years through parade of owners. Pair with pork; rich fish—salmon, tuna, cod, halibut; shellfish; poultry—baked, broiled, fried; vegetarian fare; camembert, Shropshire blue, fontina d'Aosta, tête de moine, English cheddar cheese. $12-14