Pale straw color; grapefruit, white peach, lemon zest, white flowers on the nose; grapefruit, tangerine, pear, peach, lemon-lime, guava, vanilla, minerals on the palate.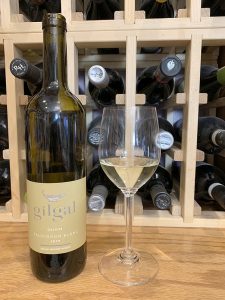 Dry; clean; light-medium body. Excellent acidity (3.06 pH). Kosher for Passover, not mevushal. Cold fermentation to preserve ripe fruit purity. The winery does not mention oak, and I taste none, so very likely everything is done in stainless steel. Full of rich flavor. Refreshing. Delicious. Soft, smooth finish with whisper of food-friendly saline. 13.5% ABV
The Golan Heights Winery was founded in 1983, two years after Israel extended Israeli law and administration in the territory. Golan Heights Winery includes four brands: Gilgal, Yarden, Golan Heights, and Mount Hermon. Gilgal is mentioned in the Old Testament and likely means "circle of stones" or "rolling stones." Grapes come from Golan Heights in the northernmost part of Israel, generally considered Israel's premier wine region.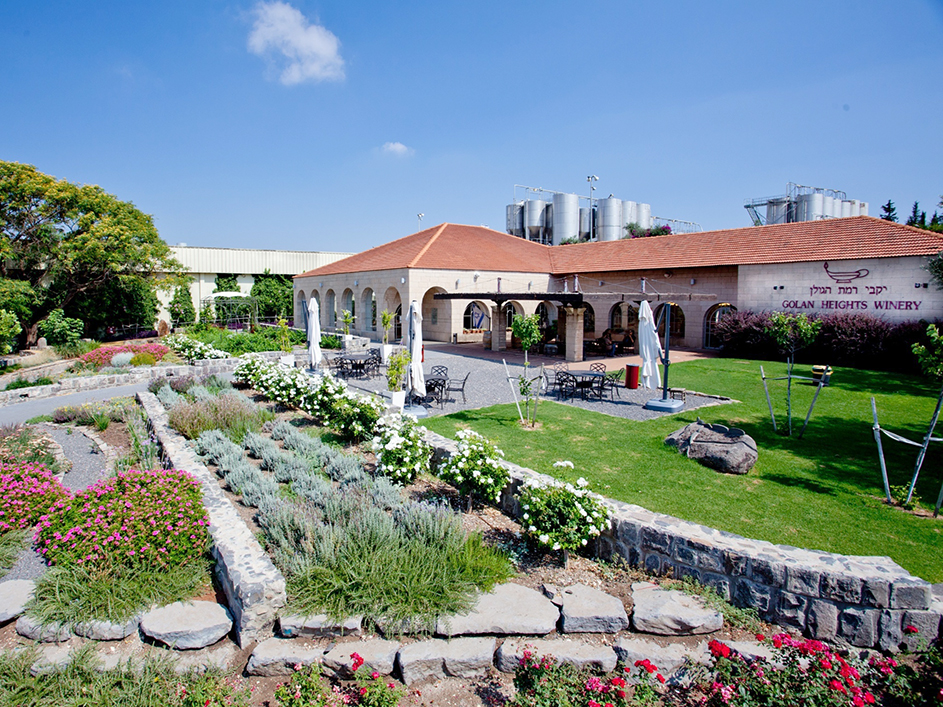 The Golan Heights Winery is Israel's leading premier winemaker. Wine Enthusiast named it "New World Winery of the Year" in 2012. The "New World" designation is amusing since it is hard to imagine Israel and the Middle East qualifying as "new world" before the dawn of recorded history. In the wine business, however, New World covers all the wineries not in Europe and adjacent, long-time wine producing countries. The Golan Heights winery and tasting room get very high marks on TripAdvisor. Visitors can enjoy a Jeep ride through the vineyards before enjoying apparently (according to several reviewers) great food.
Golan Heights Winery's 1,500 acres of vineyards stretch from the Sea of Galilee to the snow-capped peaks of Mount Hermon—a region where wine has been made for more than 6,000 years, but only in the past three decades have modern, quality wine efforts been in place. The Golan Heights Winery's acres are divided into 28 vineyards (96% in Golan Heights) and 430 individual blocks. Each block is monitored individually, then harvested individually and the fruit kept separate through the winemaking process until final blending. There are 16 vine growers who grow 20 grape varieties, 13 red and seven white.
Golan Heights Winemaker Victor Schoenfeld is one of Israel's most influential winemakers. He graduated from UC Davis in 1988 with a degree in enology. He worked at Robert Mondavi and Preston Vineyards in Sonoma, then Jacquesson & Fils Champagne house before joining Golan Heights. Schoenfeld is strong advocate for new wine-making technology and precise climatic and viticultural analysis. Not surprisingly, the winery embraces sustainable agriculture and environmental responsibility, including solar and wind power, wastewater management, and composting instead of chemical fertilizers.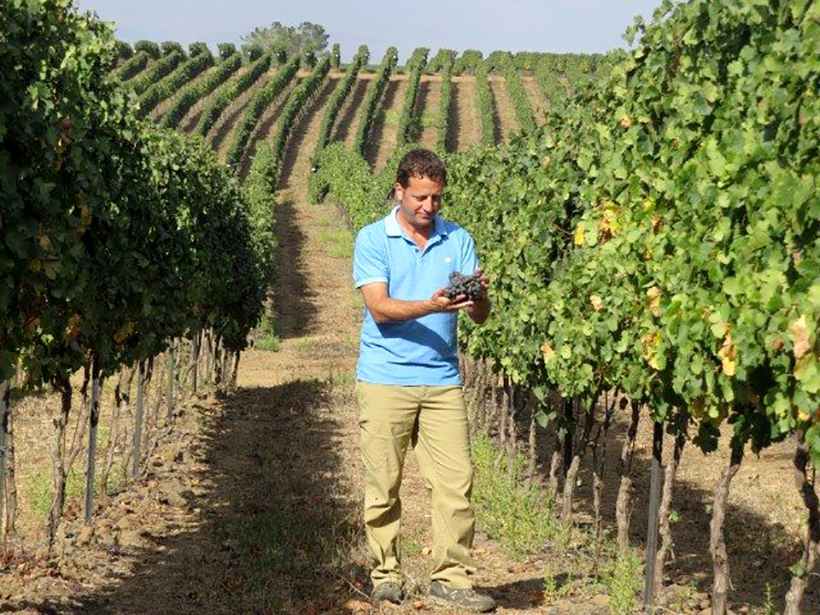 Golan Heights Winery Gilgal Sauvignon Blanc, Galilee 2019 is smooth, rich in the mouth. Excellent acidity. Clean, refreshing. Pair with fish, seafood, shellfish; boiled shrimp; pan-seared mahi mahi with orange soy sauce; calamari; seafood salad with squid, shrimp, clams, mussels; broiled and baked chicken; pasta dishes with white sauces; vegetarian fare; hummus; goat cheese, pecorino cheese. Tasty and engaging enough to work as an aperitif, or sip cold and solo around pool, on your patio, porch, picnic, boat, dock. $15-20
U.S. importer Yarden Wines website