Deep gold color; bread baking, flor, almonds, spice, sea air on the nose; salted almond, lemon, honey, white peach, smoky bacon, salinity on the palate.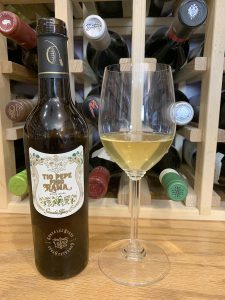 Bone dry; elegant bitterness—a plus with fino sherry. Refreshing. Crisp and zesty. Medium-plus body. Medium-plus acidity. Soft and mellow in the mouth, which juxtaposes superbly with the bitterness, tartness, and nutty notes. Very long, satisfying finish. Salty and nutty delicious. 15% ABV
Made with traditional palomino grapes. Only free run and first gentle press used in Tio Pepe. The wine ferments to 11-12% ABV, then is fortified to 15% ABV and placed in solera—a type of vintage blending system to maintain consistency where wine barrels are stacked and the wine is blended down to the next barrel each year; the name comes from the suelo [floor] where the final barrel in the process is located.
Barrels are never fully filled so a layer of yeast called "flor" forms on the surface of the wine, giving it a unique aroma and character. This system is the standard system in Jerez, where this wine was made ("sherry" is the Anglicized version of Jerez). The wine remains in barrel and in contact with the flor for a minimum of five years. Flor provides a key element in sherry's taste. Fino sherry should be consumed cold and soon after release to capture its freshness.
"En Rama" is a local term used by winery workers to refer to wine in its un-fined, un-filtered state. It directly presents the character of Jerez. Cellar aromas, intensity of the flor, yeast make this distinctive, definitive iteration of fino sherry.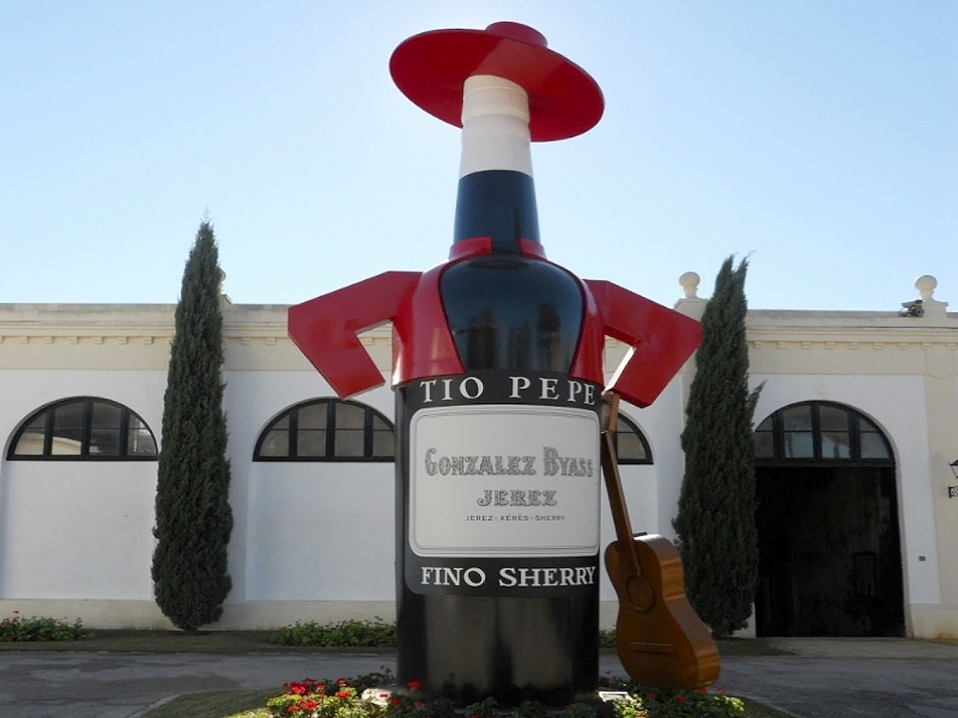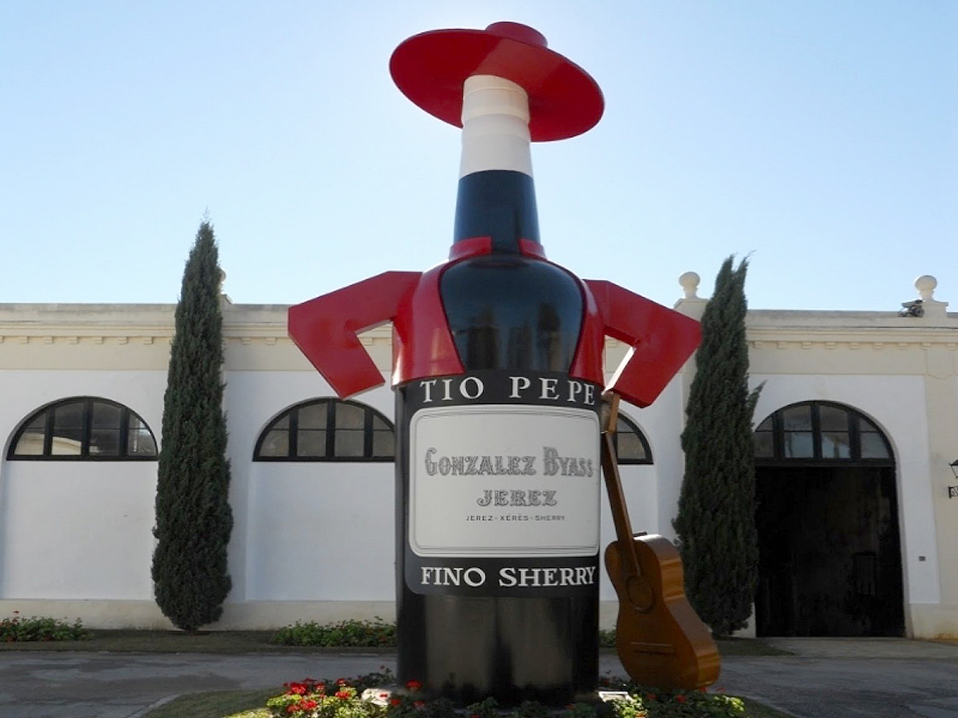 The story of the Tío Pepe name, according to the website: "In 1835, when the sound of horses hooves could still be heard making their way through the streets of Jerez, José Ángel y Vargas and Francisco Gutiérrez de Agüera walked along with Tío Pepe's 23-year-old nephew, Manuel María González Ángel, who was starting out in the wine business. Manuel Maria found in his uncle his greatest support.
"During those years, José Ángel, or Tío Pepe (Uncle Joe), started buying little amounts of the finest casks of sherry and experimenting with them in order to obtain the perfect wine. It was quite usual to see José Ángel tasting pale fino wines with friends near the cathedral, in the Tío Pepe Rebollo cellar (original solera of the Tío Pepe wine). This is why this wine started to be known popularly as 'Tío Pepe', in honour of this endearing, extroverted man, with such an exquisite taste for wine.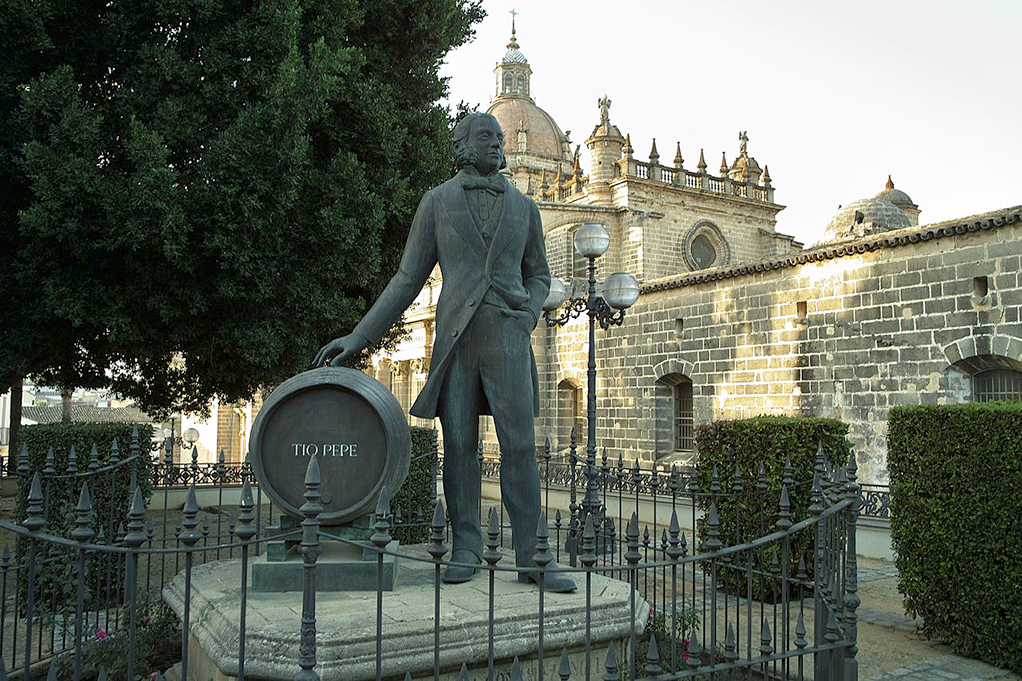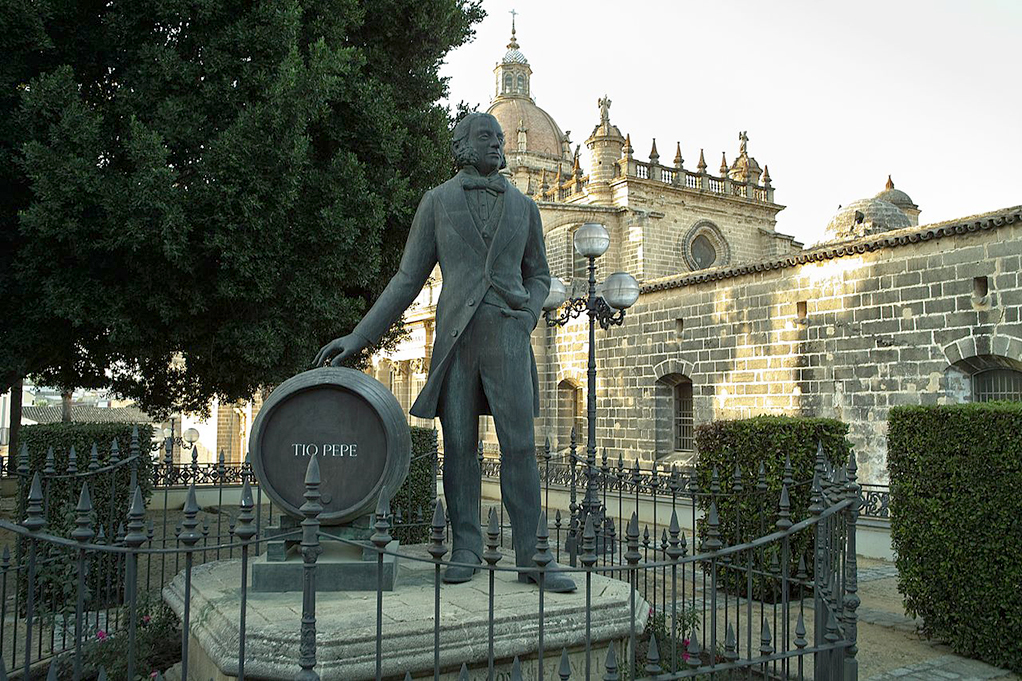 "Some years later, the founder Manuel María González Ángel baptized this solera as the 'Tio Pepe Solera', as can still be seen in one of the andanas's cask inscriptions. This is how the legend of the most famous fino in Spain and the world was born."
Gonzalez Byass Tio Pepe Fino Rama Décima Edición 2019 is rich, lingering, enticing bitterness on the finish. A splendid and pure expression of fino sherry. Excellent QPR (quality-price ratio) for a sherry of this quality. Tio Pepe Fino is always a great, reliable wine. Works wonderfully as aperitif where sherry deftly prepares your palate for food. Pair with seafood, fish, sushi; charcuterie board; almonds; olives; dried fruits; Iberian ham and other cured meats; mature and hard cheese. $16-20 (375 ml)