Medium gold color; pear, yellow apple on the nose; yellow apple, pear, white peach, apricot, almond on the palate.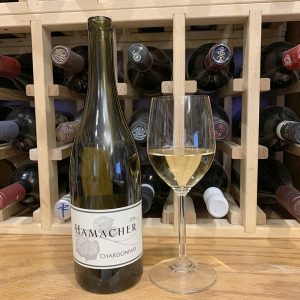 Dry; really soft, supple; aggressively delicious rounded fruit. Medium body. Some oak and butter, but not to excess. Reluctant acidity. Complexity wrapped around layers of soft, unexpected flavors. The apricot notes are the "what the heck" attention grabbers in the mid-palate. This is much more complex and layered chardonnay than your average chard, pard; 13.5% ABV.
Eric Hamacher started out on a career path to become a doctor but switched to making wine after working a wine harvest. He attended University of California Davis and earned a degree in viticulture and enology in 1988. Over the next seven years he gained experience at various wineries including Mondavi, Chalone and Etude, finally ending up in Oregon in 1995.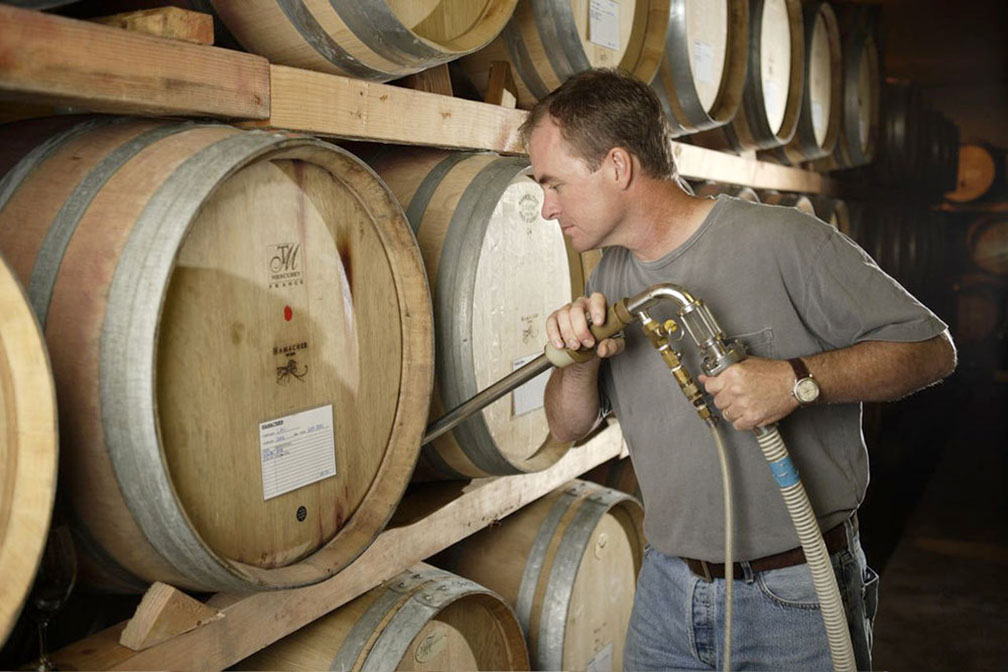 Eric and his wife, Luisa Ponzi, started Hamacher Wines in 1995. Eric was the driving force behind the Carlton Winemaker's Studio, a "green" LEED-registered cooperative winemaking facility that opened in 2002 and is now home to as many as twelve different wineries. Eric and Luisa spent several years lobbying to change the Oregon law that prohibited multiple winery licensing in one facility. The 15,000-square-foot gravity flow winery is a partnership between Eric and his wife Luisa Ponzi, winemaker at Ponzi Vineyards, and Ned and Kirsten Lumpkin of Lumpkin Construction in Seattle and Lazy River Vineyard in Yamhill, Oregon.
Hamacher Wines produces about 2,000 cases a year, the Hamacher website boasts: "possible Oregon's slowest growing winery!" He also is the winemaker for Ghost Hill Cellars and is a consulting winemaker for several other brands. The website claims: "With his focus and dedication to old vines and small lots and due to his uncompromising commitment to quality, Eric Hamacher has become one of the most respected and sought-after wine producers in the region."
Hamacher "Cuvee Forets Diverses" Chardonnay Willamette Valley 2014 delivers sleek elegance, grace with intriguing and unexpected layers of flavors. The apricot appearance mid-palate is especially surprising and pleasant. This plays notes you did not know chardonnay could play. Pair with pork; rich fish—salmon, tuna; chicken dishes; vegetarian fare. With it distinctive, soft, apply fruitiness, works as a solo pour, aperitif with audience that wants to enjoy layers of chardonnay flavors. $38-42