Deep ruby color; black cherry, blackberry, plum, red and black fruits, earth on the nose; cherry, blackcurrant, plum, cedar, chocolate, minerality on the palate.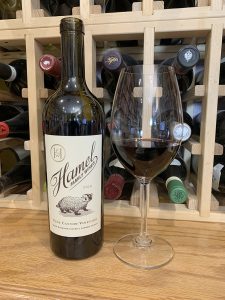 Dry; supple, plush tannins and balancing acidity. Bold and with intense dark fruit flavors. Full body that wonderfully evolves and softness through the long finish. This is the fourth vintage of this Hamel effort from their premier Nuns Canyon vineyard in the Moon Mountain District of Sonoma. Nuns Canyon Vineyard lies between 1,300 and 1,700 feet in elevation, a steep slope of red clay loam soils spread over fractured basalt and gravel, contributing to the noticeable minerality.
This is 100% cabernet sauvignon effort, with 83% fermented in concrete tanks, 17% in new French oak barrels. The wine then aged 26 months in 100% new French oak, delivering an oak backbone to this effort, but the intense black fruit flavors make the oak appropriate rather than immoderate. 16% ABV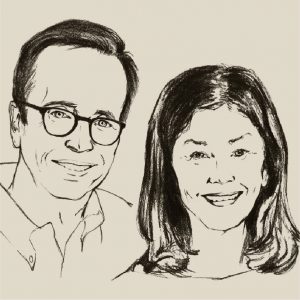 Hamel Family Wines began in 2006 when George Hamel Jr. and his wife, Pam, purchase a home in Kenwood. That morphed into the present-day 7,000-foot winery, 12,000-foot wine cave, twin-pavilion estate as well vineyards surrounding the winery. The 89 acres are Demeter certified biodynamic and organic. Some folks dismiss "biodynamic" as voodoo agriculture, but this is yet another example of the stunning wines the process produces. "There are more things in heaven and earth, Horatio, than are dreamt of in your philosophy."
The Hamel website sums up their approach: "At Hamel Family Wines, we strive to make great wine and to have fun doing so. We value quality over quantity, enjoyment over tedium and fostering long-term recurring relationships with our guests. We work hard to produce the highest quality wines in limited quantities from grapes grown on our Sonoma Valley and Moon Mountain District estate vineyards. We farm our vineyards with organic and biodynamic practices, always mindful of our role as responsible stewards of the land. We remain grateful for our guests, respectful of our neighbors and appreciative of the fine work that our team performs daily."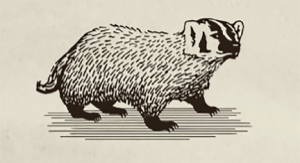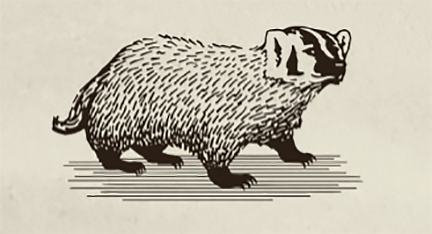 The label features a badger. Huh? Easy answer is Hamel is three generations and all graduated from the University of Wisconsin. [For those non-sports readers, U-Wisconsin's mascot is a badger.] The charming Hamel website details the responsibilities of various Hamel family members in their enterprise. Of note, the vintners are Pamela Hamel and her husband George Hamel Jr. Visit the website for interesting details about the entire team.
Hamel Family Wines Nuns Canyon Vineyard Red Wine, Moon Mountain District, Sonoma 2016 flaunts delicious, serious dark fruits. Pure, fresh, deep. Layers of complexity. Pair with high-end cuts of beef—why would you waste this on burgers, pizza, comfort food? Beef short ribs, braised beef. Also, lamb; veal; venison. Cheese—hard cheeses, aged cheddar, gorgonzola, gouda; aged semi-hard cow's milk cheese; semi-hard sheep's milk. $150-175
Hamel Family Wines website with nice video on "The Brand" page