Deep ruby color; cherry, blackcurrant, plum, violets on the nose; black cherry, plum, blackcurrant, pepper on the palate.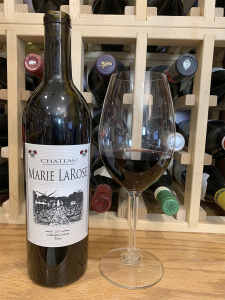 Dry; surprisingly graceful tannins given that this is a left-bank Bordeaux-style blend of cabernet sauvignon, petite verdot, and cabernet franc. All Texas-grown grapes. As is typical in the Texas wine industry, some—or most, or all—of the grapes are grown on the Texas High Plains. In the case of Inwood, they are field-crushed, then transported on cold soak to the winery in Gillespie County, Texas (Fredericksburg area, the heart of the Texas Hill Country AVA). The website does not go into detail about this wine, but that is the Inwood business model. 14.5% ABV
Medium body. Smooth, easy drinker. This is a Texas wine modeled on classic Cab-led Bordeaux blends. The website notes: "The vast majority of Bordeaux wines today are nothing like the Bordeaux wines of yester-year. The influence of the New World, the Parker era, evolutions in viticulture to reach higher levels of ripeness, massive changes in winery technology, and multiple other factors have created a new generation and genre of Bordeaux wine. This new generation seeks less pyrazines [bell pepper green notes], softer tannins, and lower anti-oxidants than the older products, with a prospect of earlier maturation and enjoyment.
"Our original vision for Chateau Marie is stylistically something 'heart of the Left Bank' like Pichon, Ducru, or Leoville (notwithstanding the First Growths of the area, of course), but also something less modern than today's versions of those wines, having a little more of the older-style pepper spice of the Cab Franc, but still achieving a higher level of ripeness for the Cabernet (which has become almost expected). Our 2017 Chateau Marie represents this moderated paradigm, with remarkable Bordeaux-style aromatics and finish and noticeably present, but restrained, pyrazines. This wine underwent extra aging at the winery, so it was already 4-years old by release in Spring of 2021, and we recommend holding a minimum of 5 more years for optimal enjoyment."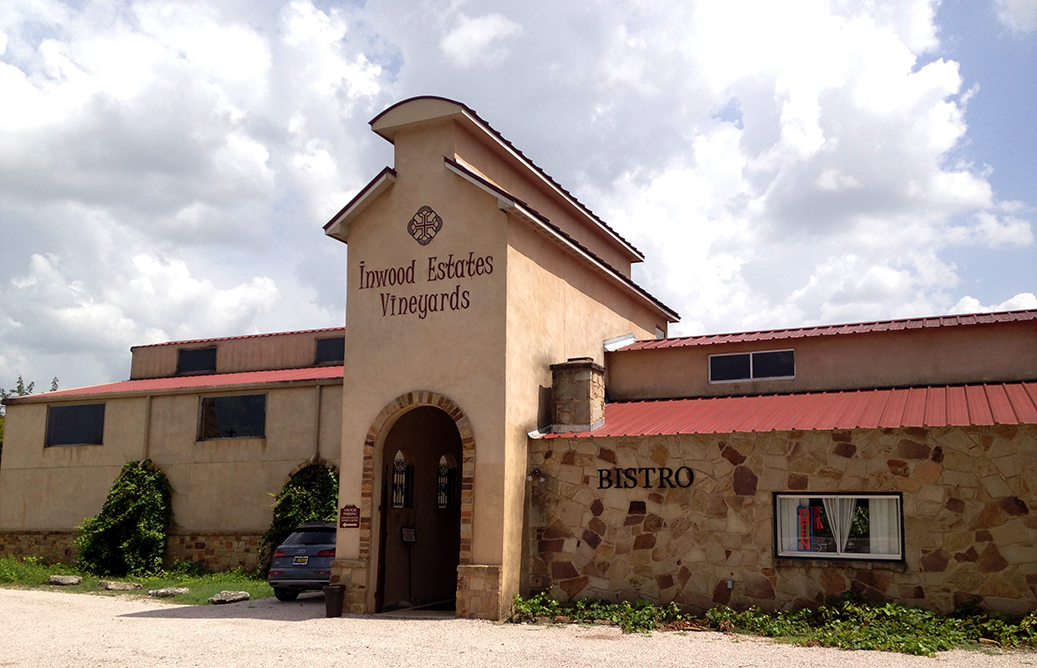 The likely vineyard for these grapes—Newsome Vineyards—is located in Yoakum County, southwest of Lubbock and due west of Brownfield on the Texas-New Mexico border. This is the heartland of the Texas High Plains AVA, where 85% of Texas's wine grapes are grown. A key factor is that the "High Plains" really are high—3,000 to more than 4,000 feet above sea level. Elevation allows for hot daytime temperatures—100 degrees—followed by 40 or more degrees drops at night. Wine grapes flourish in that environment.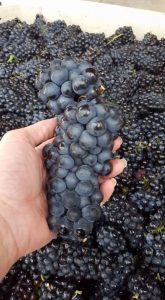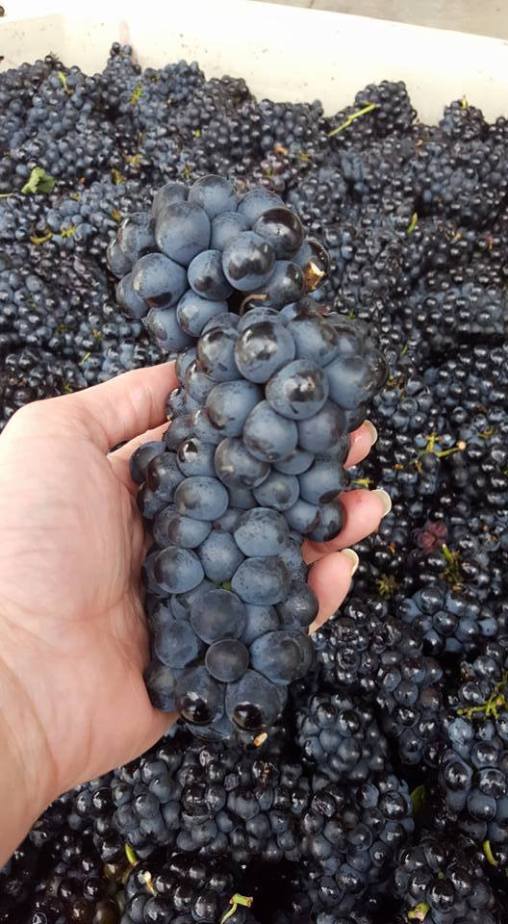 Dan Gatlin grew up in the Dallas area working in his family's convenience and wine & spirits business. After the business sold, he turned his attention to wine, using connections he built in the family business. He planted some of the first vineyards in the early 1980s and spent the next 20 years developing expertise in what works in Texas. He started Inwood Estates in 2004 with a winery in Dallas.
The website explains: "Although California relies heavily on its excellent climate to produce perfect sugar/acid balances, Texas relies mainly on its terroir and secondarily, on its climate in one important regard: different grape varieties have different minimum respiration requirements…  Respiration can be thought of as similar to the process in humans, where the vine 'breathes in' during the day and 'breathes out' at night.  The limiting factor here is that each variety has a different minimum overnight temperature and corresponding number of hours needed at that temperature to respire completely." Thus, Gatlin turned to High Plains. Although he planted his first vineyard in the Dallas area, he selected locations and grapes based on the High Plains terroir.
Inwood Estates Chateau Marie LaRose Texas Red Wine 2017 is excellent left-bank-Bordeaux style from Texas. Inwood is a Texas wine pioneer and high quality maker, and this effort reinforces that position. Dan Gatlin only makes a limited amount of wine, and it is good, and there are people willing to pay the price for it. That is how capitalism and the wine industry works. So this may be overpriced, but it is smooth and delicious wine. Pair with rich, red meats grilled or braised; beef stew; short ribs; lamb; veal; cheddar, sharp or semi-hard cheese; blue cheese. $150-195