Deep ruby-purple color; plum, red berries on the nose; sugar plum, blueberry, dark berry, chocolate on the palate.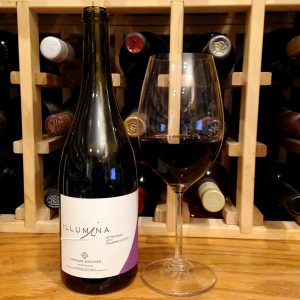 Dry; robust body; round but noticeable tannin; moderate acidity. This is classic Inwood Estate concentrated fruit—two tons per acre harvest rate. Maker-owner Dan Gatlin prides himself on aggressive pruning to concentrate flavors. The grapes come from Gillespie County, Texas, the home county of Fredericksburg, the heart of the Texas Hill Country AVA, the second-most visited AVA in the United States, only behind Napa Valley, California.
To a great extent, the Texas wine industry—which has made remarkable strides in the past decade or so—grows its grapes on the Texas High Plains AVA centered around Lubbock, where 3,500-foot elevation and hot days and cool nights nurture grapes. The wineries, or at least the showcase tasting rooms, are located in the Hill Country AVA roughly between the population centers of Austin and San Antonio, also on US Hwy 290, which is the Texas equivalent to California 29 in Napa. Gatlin and Inwood source from both locations and more.
Inwood has a winery in Dallas—that is where it all started in Gatlin's backyard more than 30 years ago with chardonnay grapes. There are vineyards in the Dallas area. There is a winery in Florence, Texas, 100 miles northeast of Fredericksburg. And a winery and bistro in Fredericksburg—actually, halfway between Fredericksburg and Stonewall on 290.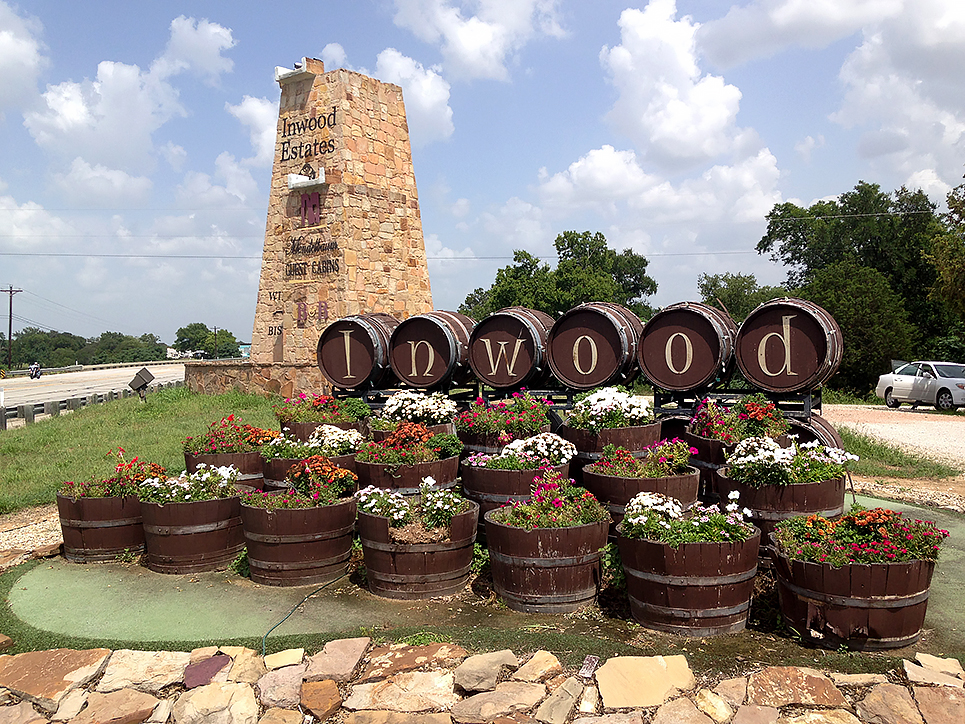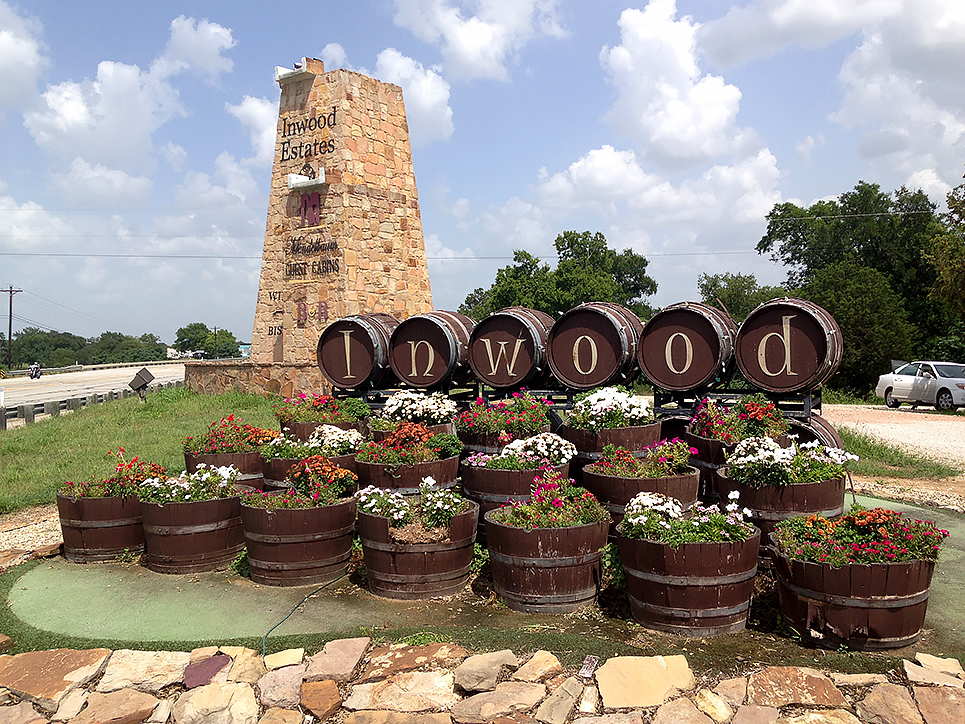 The Fredericksburg location has a mixed reputation. Do a Google or Yelp search and you will find folks enchanted by the experience and besotted by the wine. Others not so much. My visit was friendly and pleasant and the wine delicious. Yes, the wine is expensive, but not wildly unreasonable for the quality, especially for Texas premium pours. Dan Gatlin only makes a limited amount of wine, and it is good, and there are people willing to pay the price for it. That is how capitalism and the wine industry works.
Petite sirah is called durif in Europe. It is a cross between syrah and peloursin accomplished by Dr. François Durif in the 1880s. The cross successfully solved a syrah problem with powdery mildew, but created a problem of bunch rot thanks to the tiny berries and tight clusters. Managing tannin is a major challenge with petite sirah, but one Gatlin manages in his Gillespie County vineyard and his winery.
Inwood Estates Vineyards Illumina Petite Sirah, Texas 2017 delivers the rich and delicious black fruit flavors of a quality petite sirah with a slight Texas twist, enchantingly smooth and drinkable, especially after some exposure to air. This does not have the tannic punch you anticipate from California efforts, but delivers the inky blackness and dark fruit flavors with generosity of pleasure that makes petite sirah special, especially from deliberately low production efforts that Inwood is justifiably famous for. Concentration, concentration, concentration; 14.5% ABV.
You likely will have to join the Inwood wine club or visit one of its selling locations in Texas to acquire some of this rare Texas juice. Why not give it a try? Pair with rich, red meats grilled or braised; beef stew; short ribs; barbecue; hamburgers and pizza (although at this price point, you may opt for more upscale fare); $50 ($40 to club members).