Deep ruby color; black cherry, menthol on the nose; black cherry, plum, blackcurrant, black berry, dusty black raspberry, smoke, spice on the palate.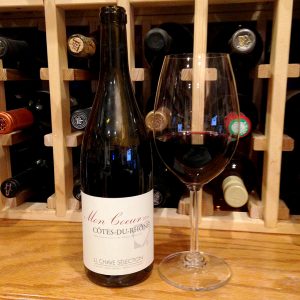 Dry; easy going tannin and acidity achieves balance; medium body. Blend of syrah and grenache—sometimes with dash of mourvedre—harvested in region near Chateauneuf-du-Pape; the blend changes vintage to vintage, but typically is about 50-50. The wine is finished in both oak and cement tanks by Jean-Louis Chave, a négotiant whose family has produced wine in the Rhône since 1481.
Jean-Louis sources his fruit for Mon Coeur—"my heart"—from what he asserts are among the best vineyards in the southern Rhône, then finishes them in the Chave cellars. He joined his father, Gérard, in the family business in 1992 after graduating from the University of Connecticut, then earning a degree in oenology from UC-Davis. While the family owns vines in the northern Rhône, he is possibly more famous for his négotiant "Selections" wines, of which this is a part.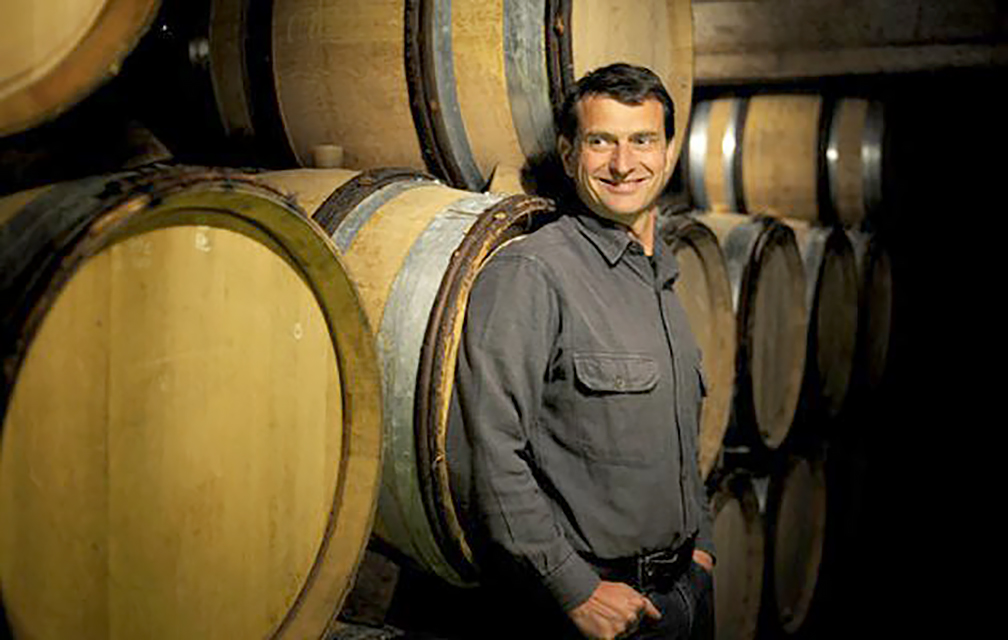 While Chave does not have a website, others rhapsodize about the family. "The Chave line could make a fair claim to be France's winemaking royal family: in no other of France's great terroirs is the largest individual landholder so deeply rooted in time and place, so supremely competent, and so modest a custodian of insights and craftsmanship of
the past."—Andrew Jeffords, The New France
J.L. Chave Sélection Mon Coeur Côtes-du-Rhône 2016 is voluptuous, rich, classic southern Rhône blend of syrah and grenache. Pair with braised or grilled lamb, other red meats, burgers, charcuterie, barbecue, camembert cheese. $18-20