Deep purple color; blackberry, cherry, leather, smoke, lavender on the nose; tart cherry, blackberry, plum, raspberry, licorice, cola, mushroom on the palate.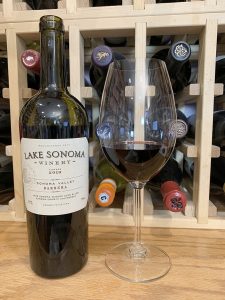 Dry; silky, relaxed tannins; excellent acidity (3.46 pH). Bright and lively in the mouth, as Barbera and its signature acidity tends to be both in California and in Italy, where it is one of the most-widely planted red grapes, especially in the northern Piedmont regions.
Barbera with 1% sangiovese harvested in early October to preserve barbera's superb acidity. Aged 19 months in 70% neutral oak and 30% new French oak. The oak does not interfere with the ripe, rich dark fruits. Lake Sonoma Winery notes varietal authenticity was a "key focus throughout our 2019 season," and they succeeded with this sophisticated, layered effort. 14.8% ABV
Lake Sonoma Winery is a brand of the Stewart Family, a pioneering Canadian winemaking family that first planted vines at their Okanagan Valley estate in 1961. Other brands include Quails' Gate (Okanagan), Valley of the Moon (Sonoma), and Plume (Sonoma).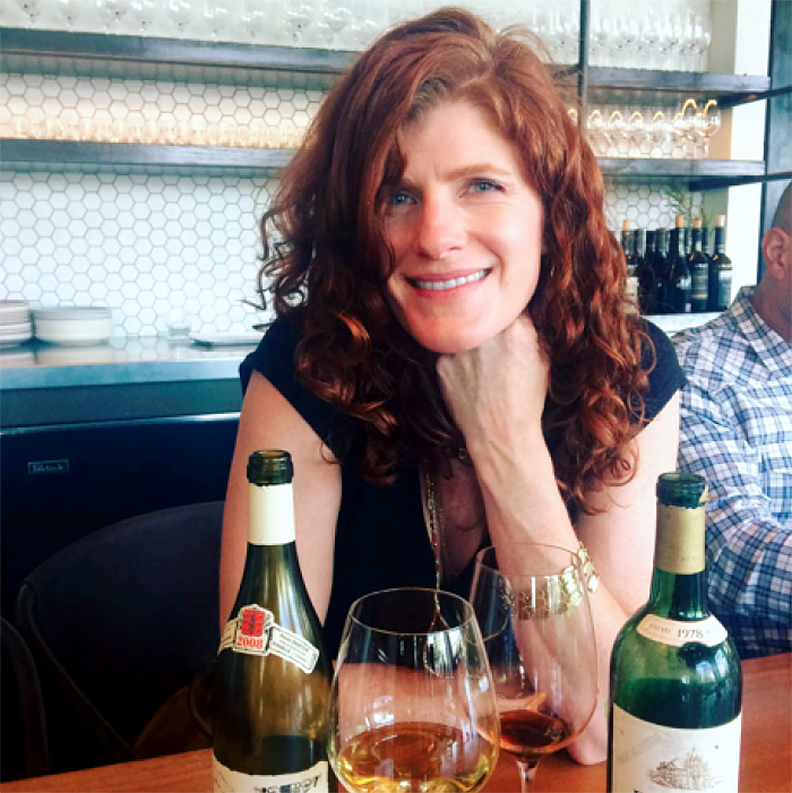 Jamie (JJ) Dowell is the winemaker. She earned her degree in viticulture and enology from UC-Davis and did internships in Napa until she took a life detour to manage and operate her family's art gallery in East Bay. After a decade, she returned to wine part-time as the winemaker for Crooked Vine & Stony Ridge Winery. After three years of splitting time between the art gallery and the winery, she soul-searched, sold the gallery, and focused full-time on wine.
JJ spent time in New Zealand making high-end pinot noir. She then joined Bonny Doon Vineyards, followed by Alpha Omega Winery, then Round Pond Estate. In 2019, the year of this vintage, she became a consulting winemaker for West Coast Wine Partners, with includes making wine for Lake Sonoma Winery and Valley of the Moon Winery.
Barbera often is considered the little brother to nebbiolo, its fellow grape in Italy's Piedmont. It produces fresh, light-body wines with low tannins and high acidity. It sometimes is compared with mourvèdre and merlot, although all three grapes have their own distinctive attributes. Barbera yearns to over-produce, so quality barbera requires significant attention to each plant to limit yield.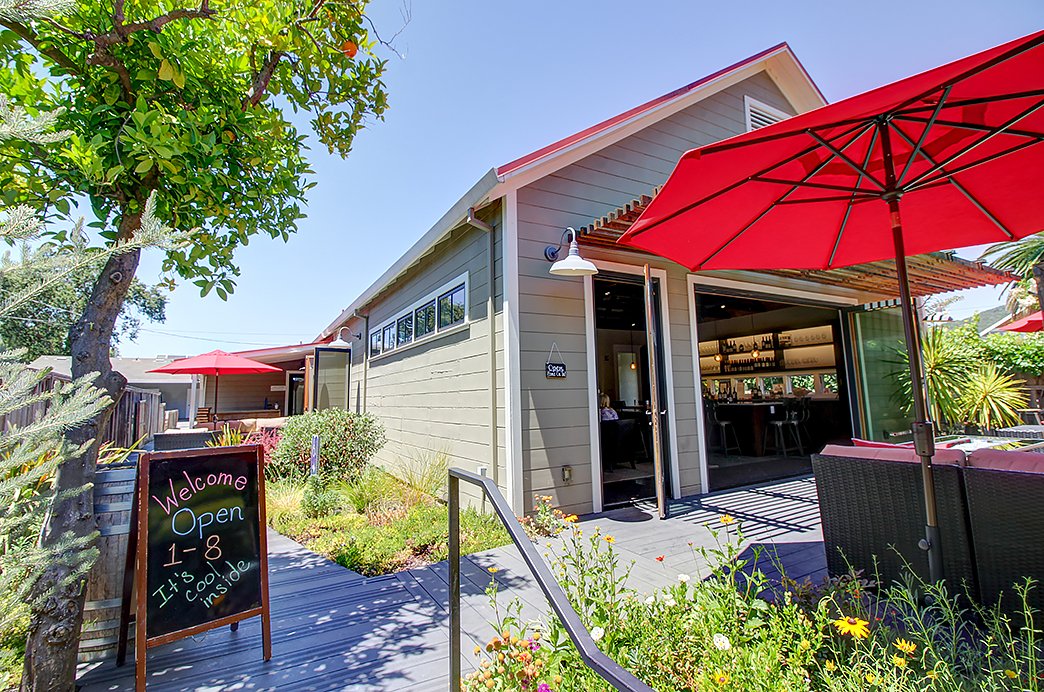 Lake Sonoma Winery Sonoma Valley Barbera 2019 is impressive, correct iteration of northwestern Italy's barbera grape. Its signature acidity makes it a flexible food wine. There are layers of complexity and depth with this quality-driven effort you might not anticipate if your experience is simpler, mass-market barbera where grape production is encouraged instead of well-managed.
Pair with rich dishes—steak tartare with parmesan and olive oil; rich, dark meats; roasted meats; barbecue; rack of lamb; vegetable-driven dishes; mushrooms; pasta with bolognese sauce; risotto, especially truffles or risotto al barbera; salami; fatty fish—salmon or cod. Cheese—blue cheese such as gorgonzola, Danish, castelmagno; strong cheeses like parmigiano reggiano, pecorino vecchio, aged gouda, cheddar; rich cheeses—fontina, boschetto al tartufo. $60