Medium ruby color; strawberry, plum, cherry, vanilla, leather, camphor, floral notes on the nose; plum, cherry, strawberry, raspberry, vanilla, cinnamon, toasted oak on the palate.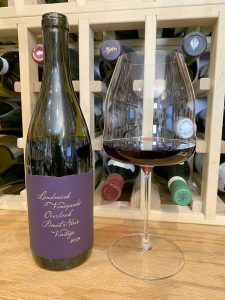 Dry; supple tannins with balancing acidity. Medium body. Touch of earthiness. Grapes came from three areas: 53% Monterey County, 46% Sonoma County, 1% Santa Barbara County. Aged 10 months in French oak, 25% new. Good focus and precision on the fruit with the oak, tannins, and acidity playing background roles. Intriguing feel in the mouth, which I identify as cinnamon and camphor, which presents itself mid-palate and in the moderately long finish. 14.3 ABV
Landmark Vineyards began in 1974, founded in Windsor, California, by a group that included Damaris Deere Ford, great-great-granddaughter of John Deere, inventor of the steel plow. By 1989, Damaris was the sole owner of Landmark. She moved the vineyard to its present site in the Sonoma Valley. In 1991, Landmark began producing chardonnay exclusively and introduced its flagship wine—Overlook Chardonnay. Typically, where chardonnay does well, so will pinot noir. Thus this effort.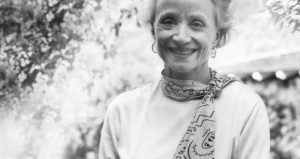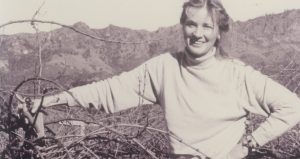 To establish its position as a quality maker, in the beginning Landmark brought in world-renowned enologist Helen Turley in 1993. She helped build Landmark's signature style: whole cluster fermentation, native yeasts, aging in French oak. Today, Greg Stach is the winemaker. The website notes: "Stach's winemaking approach combines traditional techniques with a 'less is more' philosophy. Believing that great wine begins in the vineyard, he intervenes only to ensure consistency and quality, relying more on the fruit's intense flavors and distinct vineyard characteristics."
Landmark Overlook Pinot Noir 2019 is elegant with softness and tasty fruit abetted by a hint of earthiness, cinnamon, camphor. Grapes are sourced from cool-climate vineyards in Sonoma, Monterey, and Santa Barbara counties, so there is good acidity and an engaging mix of pinot noir taste exemplars. The cinnamon-camphor notes add intrigue and depth to your experience. Pair salmon and other rich fish; rotisserie roasted chicken; pork tenderloin; lamb; veal; venison; lasagna; delicately-flavored cheeses, washed-rind, nutty, medium-firm cheeses; gruyere and taleggio are classic examples; will work nicely with charcuterie board. $24-27