Very pale straw color; white cherry, peach, citrus, beeswax on the nose; pear, honeydew melon, nectarine, peach, key lime pie, minerals on the palate.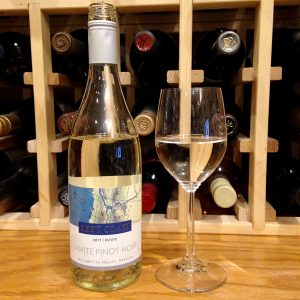 Dry; very vivid fruit; fruitiness balanced by tangy acidity (3.34 pH). Light-medium body; rich, smooth mouthfeel. The grapes are crushed at very low temperature to ensure minimal coloration by the skins—and this wine is so light in color it almost looks like water—then it ferments in stainless steel and ages four months on the lees for depth and richness. No tannins; no oak notes. Blend of 91% pinot noir, 9% pinot blanc; 13.7% ABV, so you get some alcohol on the finish.
Suzanne and Robert Pfaff purchased bucolic acreage in 2003 with a vision is establishing a winery committed to quality, sustainable farming, and attention to producing wine that reflected the terroir of the Willamette Valley. Then they brought in lead viticulturist and general manager Luke McCollum from Napa Valley, then winemaker Joe Wright. It worked out well.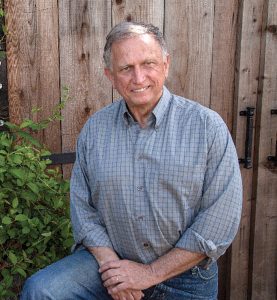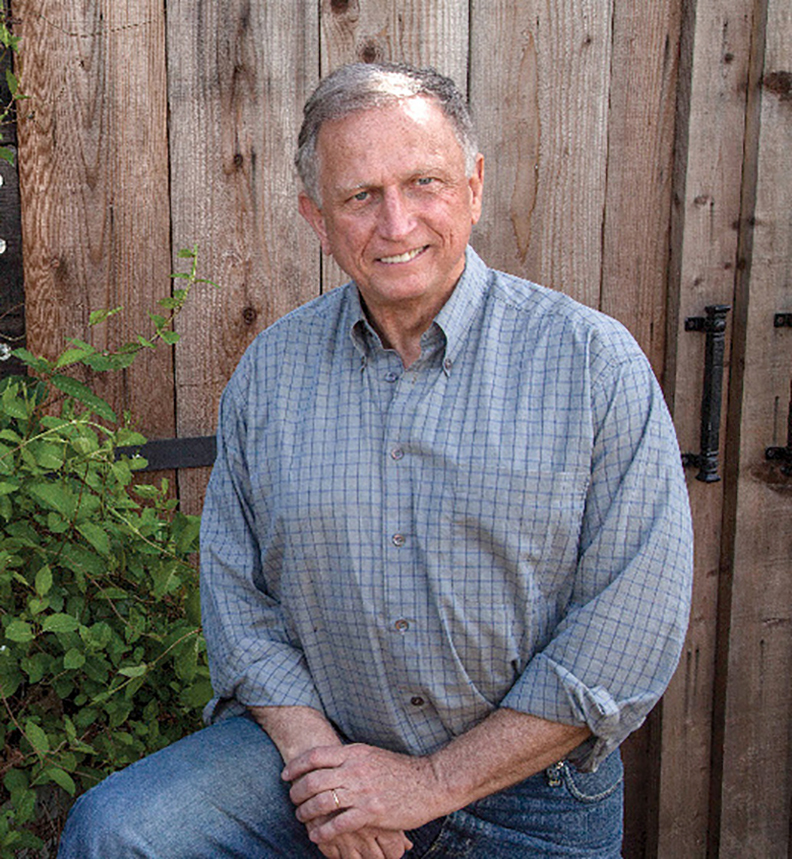 In 2016, the Pfaff's son, Taylor Pfaff, became CEO. He brought experience of six harvests and an MBA in Wine and Spirits from the Kedge Business School of the University of Bordeaux. Daughter Cali—for whom their Cali's Cuveee Pinot Noir is named—is a licensed landscape architect. Daughter-in-law Christina is earning her master's in hydrology and watershed management at Portland State and is involved in Left Coast's oak savanna restoration and other restoration and preservation projects at Left Coast. A wine-focused family.
It is unclear on the website, but it appears Left Coast has jettisoned "Cellars" from their brand name and replaced it with "Estate", although their wine labels state only "Left Coast" and their company remains "Left Coast Cellars." Their website landing page is "Left Coast Estate." The name does not affect the wine.
With an estate of 350 acres, 150 acres under vine, Left Coast Cellars/Estate is one of the largest contiguous vineyards in the Willamette Valley. The cellar's website notes: "There is not one terroir at Left Coast Cellars but many, allowing our wines to showcase multiple personalities of Willamette Valley wines, bound together through the thoughtful work of Luke McCollum in the vineyard and Joe Wright in the cellar. Left Coast Cellars is known for its cooler micro-climate, owing to its location at the head of the Van Duzer Corridor, an east-west valley that creates a break in the coast range of mountains that shields most of the Willamette Valley from the Pacific Ocean."
The winery is LIVE (Low Impact Viticulture and Enology) and Salmon Safe certified. It participates in the Salud program that guarantees basic healthcare to seasonal field workers. The winery and vineyard are 90% solar powered, the second-largest agricultural solar operation in Oregon. Go green, go responsible management, Left Coast.
Left Coast Cellars White Pinot Noir, Willamette Valley 2017 is fresh, tasty, loads of fruit, good acidity and balance. Pick this when you want a change of pace from pinot grigio. The light-medium body and rich, smoothness is unexpected with this almost no color pour. Pair with grilled salmon; lighter fish and seafood; oysters and other shellfish; fruit salads—pear and walnut on an arugula base would work; sharp cheeses. Nice as an aperitif; also can be enjoyed sipped solo on deck, patio, or poolside. $21-24