Pale copper color; strawberry, raspberry, red cherry on the nose; strawberry, cherry, raspberry, peach on the palate.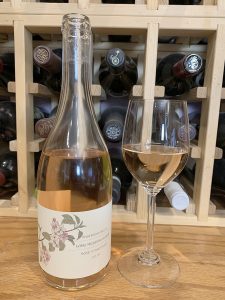 Dry; nicely fruit forward, if subtle; soft tannins and acidity. Soft and rounded in the mouth. Made with 100% pinot noir, two-thirds direct press, one-third saignée. Light body. This is delicate expression of pinot noir rosé. Subtlety is its métier. Gossamer wine, which will really appeal to those repelled by assertive wines, even moderately assertive wine. 13% ABV
Long Meadow Ranch is a collection of five properties: three in Napa Valley, one in Anderson Valley, and one in West Marin. The operation is owned by Ted, Laddie, and Christopher Hall. They employ an integrated, organic farming system, using simple, sustainable methods. Each part of the ranch contributes to the health of the whole. Vineyards and wine making, olive orchards and olive oil making, cattle and horse breeding all work in complementary fashion, as do the egg-laying poultry flock and the organic vegetable gardens. All crops are certified organic by California Certified Organic Farmers (CCOF) and are grown without the use of herbicides, pesticides, or chemical fertilizers.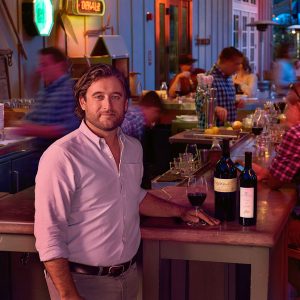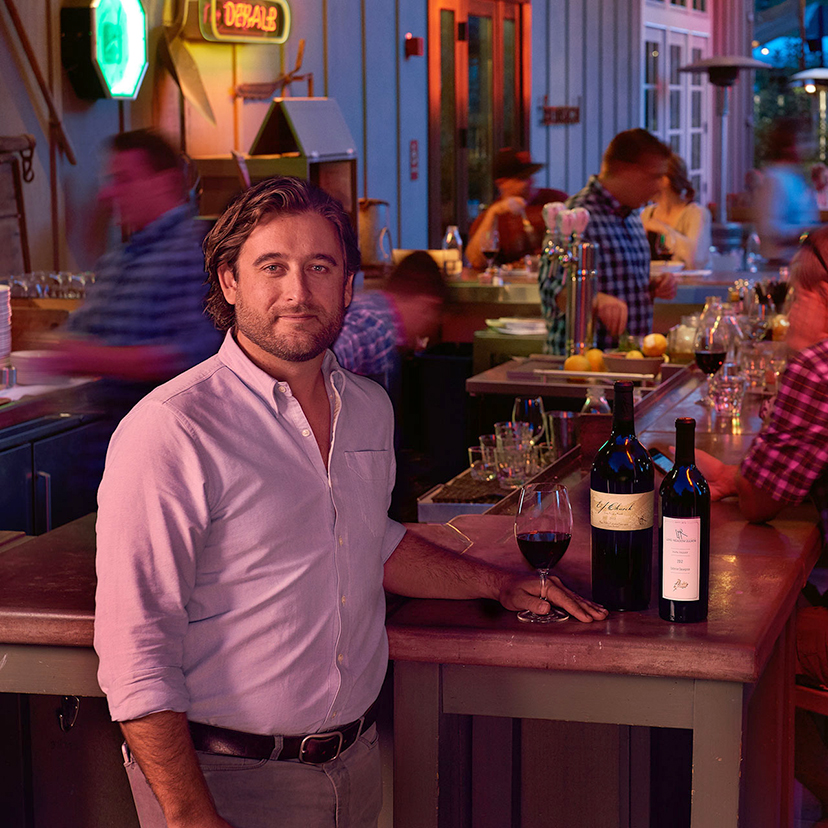 According to the website: "In the late 1800s, the majestic Long Meadow Ranch property thrived with vineyards, apple orchards, olive groves, hay and a goat milk dairy until farming fell dormant during Prohibition. Over the following years, the property became swallowed by the encroaching forest until the Halls bought the property in 1989.
"The Hall family carefully breathed life back into the land, nurturing it back to its glory, and then some, by cutting back the abandoned olive trees and replanting the vineyards and apple orchards as you see them growing today. Home to the Mayacamas Estate, the rugged 650-acre landscape nestled in the foothills of the Mayacamas Mountains also gave way to a long, sweeping meadow, thus the name Long Meadow Ranch was born."

Today, Long Meadow Ranch farms includes three counties with more than 2,000 acres of grapes, olives, fruits, vegetables, and pasture land. Their vision: "To be a family-owned producer and purveyor of world-class wine and food that is economically successful and socially responsible using diversified, sustainable, and organic farming methods." Their motto: "Excellence through Responsible Farming."
Long Meadow Ranch Rosé of Pinot Noir, Anderson Valley 2019 is ephemeral, light, delicate experience. Strawberries flit across the palate. Rosé can be light and airy, and that is what this is. The fruit is delicious, but definitely not emphatic. This screams out to be an aperitif. It can pair with salads, very light meats and cheese, but meats and pastas will overwhelm this ethereal pour. Just enjoy this wine by itself for what it is. $26