Medium ruby color; dark cherry, plum on the nose; dark cherry, plum, raspberry, blackberry, black tea, mocha, vanilla oak on the palate.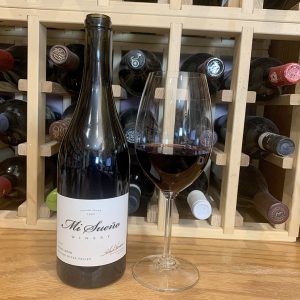 Dry; full body; rich and cab-like intensity for a pinot noir. Some balancing acidity; gentle tannin. Very smooth, easy drinker for wine with this much heft. Classic Russian River Valley pinot—big and dense. Some layers and complexity, but mostly assertive Russian River Valley pinot fruit. Medium length on the finish; 14.5% ABV.
The winery is the accomplishment of Rolando and Lorena Herrera and it is the American dream. Rolando left his home in El Llano, Michoacán, Mexico, to make a life in the Napa Valley. After five years, the family returned to Mexico, but Rolando missed the American way of life. He and his brother returned to St. Helena and enrolled in high school, supporting themselves by working as a night-shift dishwasher. He work as a harvest laborer at Stag's Leap following graduation. Over the next 10 years, he worked his way up at Stag's Leap to become cellar master.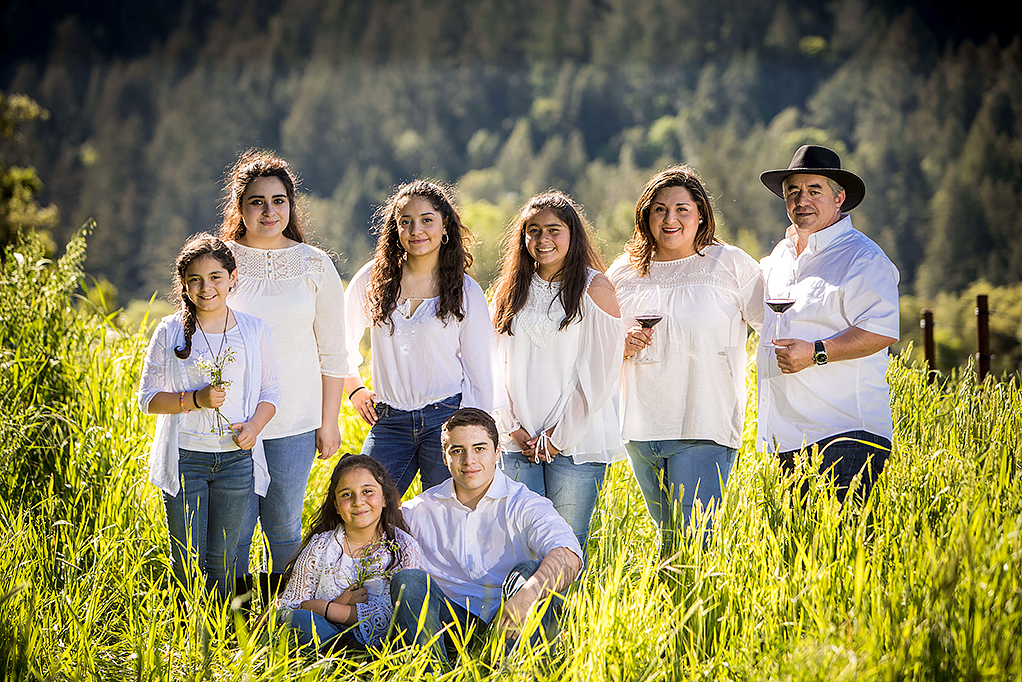 Rolando's career ascent continued: assistant winemaker at Chateau Potelle, winemaker at Vine Cliff Winery, director of winemaking at Paul Hobbs Consultuing. In 1997, Rolando make 200 cases of chardonnay as a side project—grapes he purchased from Lorena's father—and Mi Sueño (Spanish for "my dream") was born. In 2004, he gave up his full-time jobs at other wineries and committed everything to Mi Sueño.
Lorena is the oldest child of Reynaldo and Maria Robledo, who came to Napa from Mexico as migrant workers in the late 1960s. Raising their nine children, the Herreras communicated their pride in tending vines and raising grapes. Today, her family owns more than 350 acres of vineyards in Napa, Sonoma, and Lake counties. Lorena and Ronaldo met at church and developed a friendship that lasted a decade before marrying in 1997, the same year she helped Rolando found Mi Sueño. The couple found joy with six children since the union. They name each of the six wines in their exclusive (just 100-case production) after their children.
By 2008, the Mi Sueño Russian River Pinot Noir was poured at the George Bush White House. Two years later, the Herrera Selección Rebecca Cabernet Sauvignon was poured at President Obama's first-ever state dinner, one that honored Mexican President Felipe Calderón Hinojosa. You don't get a clearer demonstration of what value immigrants bring to America, and the saga of the American dream. This offering is an extension of that illustrious legacy.
Mi Sueño Winery Pinot Noir Russian River Valley 2017 is seductively smooth, full bodied, classic big Russian River Valley pinot. Inspiring back story to the winery. Pair with pork loin; grilled salmon; beef pot roast; veal; wild game—venison; poultry. $45-55
Mi Sueno website with inspiring features and photos.