Medium straw color; pear, green apple, lemon, wet stone on the nose; green apple, apricot, pear, grapefruit, lemon-lime, honeydew melon on the palate.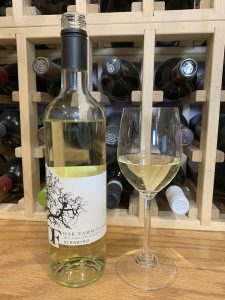 Dry; nicely crisp and very refreshing; excellent acidity (3.46 pH). Medium body. No oak—made completely in temperature-controlled stainless steel. Whole cluster pressed, aged on the lees. There is hint of saline, but coming from Lodi, it is not as much minerality/saltiness as this wine can display when grown within sight of the ocean in Spain and Portugal. This has inviting, impressive depth and length; 13% ABV.
Lodi-based Oak Farm Vineyard decided to go with the Spanish spelling—albariño—rather than the Portuguese spelling—alvarinho. They all are the same grape and all famous for their ability to pair with fish, seafood, shellfish. Albariño also is major grape in the making of Portugal's vinho verde blends.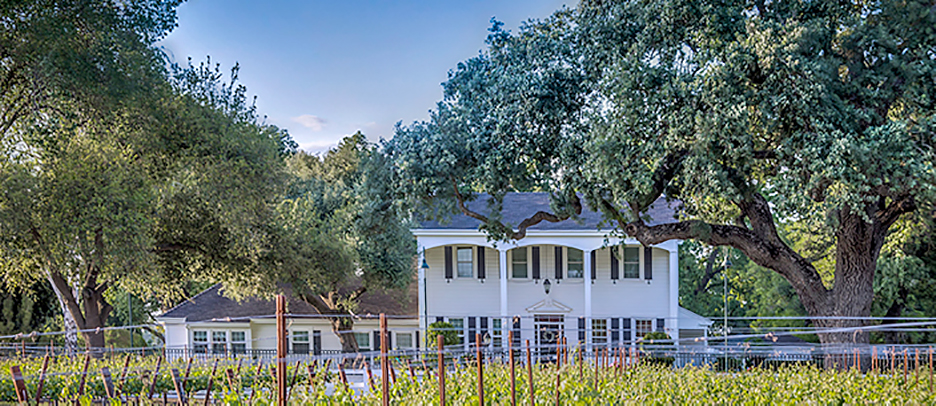 Family-owned Oak Farm Vineyards are located in Lodi, CA. William DeVries and his wife, Cornelia Crowe, purchased the land in 1860. The property was then called "Elkhorn Township." The DeVries raised wheat and cattle and built a colonial-style home in 1876 that is part of the winery grounds today. The DeVries family loved trees and planted and guarded oaks throughout the property that are distinctive elements of the site today, thus the winery name.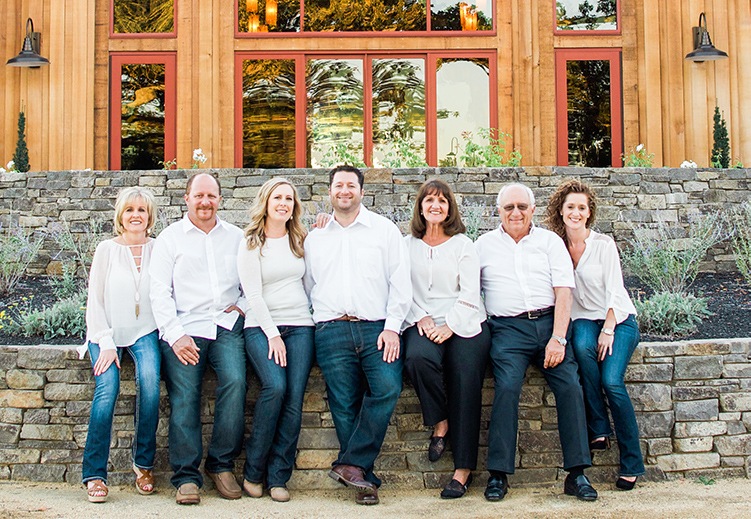 The Panella family arrived in the region in 1936. They purchased Oak Farm in 2004. A third-generation farmer, Dan Panella began replanting the property's 60 acres of vineyards in 2012. The website notes: "Today, Oak Farm Vineyards offers a wine tasting experience that is without equal in the Lodi appellation. Our tasting room sits amid a 70-acre oasis of lush vines and majestic century old oaks. The property also hosts out of town travelers at Annadan suites, our beautiful vacation rental located within walking distance of the tasting room."
Oak Farm Vineyards Albariño, Lodi 2018 is tasty, delightful Lodi take on a wine usually associated with Rias Baixas in Spain. Excellent citrus and green apple notes, plus wet stone minerality. Superb opportunity to think out of the chardonnay-sauvignon blanc box (or bottle). Albariño/alvarinho has been on the "next big thing" wine list for a while, including plantings way outside the Iberian peninsula, and tasting this demonstrates why. It joins the list of white wines that are breathtakingly gorgeous with food. Pairs exceptionally well with fin fish; oysters, crab, shrimp, mixed shellfish platter; sushi and sashimi; seared scallops; light meats; light chicken dishes; chicken parmesan; light, creamy cheeses. $18-24