Medium gold color; white peach, lemon grass on the nose; green apple, ripe pear, cinnamon, grapefruit, minerals, hint of honey on the palate.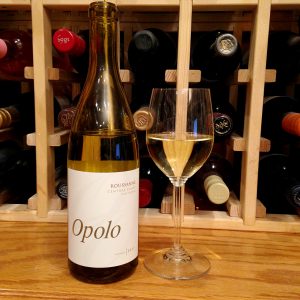 Off-dry; fruit forward, sweeter than expected likely thanks to the ripeness of the Willow Creek AVA Paso Robles fruit. Rich and fleshy in the mouth; mild acidity; deliciousness grows on you with the second glass. You have to get out of the chardonnay-sauv blanc mind set. Let Roussanne be roussanne.
Roussanne is a white wine grape named after its reddish-brown color when ripe. It mostly is associated with the northern Rhône and its traditional blending partner, marsanne. It is used in small quantities in Charteauneuf-du-Pape, one of the wine world superstars. In France, roussanne is mostly grown in the south because it likes warm days and long sunlight hours to mature, which it also gets in Paso Robles. While it is considered difficult to grow, the opposite in the case in the winery where it allows complex blending and manipulation.
Roussanne's California adventure started as a misadventure. The first plantings were thought to be viognier. Randall Graham, owner of Bonny Doon winery, illegally smuggled cuttings from Chateauneuf du Pape to plant them in his California vineyard. With the maturing of DNA testing, the results came back—nope, that ain't viognier, it is roussanne. The story illustrates the similarities of the grapes—both have rich, oily textures. Picked young, it can be acidic; if left on the vine—as I think this was—it is richer, has more honey notes, and higher alcohol; this is 13.5% ABV.
Opolo's story begins with two acquaintances: Rich Quinn and Dave Nichols. Their two families lived side-by-side in Camarillo in the 1990s, but as Nichols recalls on the winery website: "I knew Rick to say hello to, but that was about it. Then one day, he said to me, 'Hey Dave, I just planted 10,000 grapevines!' And so began the evolution of Opolo, one of Paso Robles' premier labels. Quinn and Nichols have been neighbors in two counties since 1997 when Nichols bought vineyard property adjoining Quinn's. Together they now own and farm nearly 300 acres of vines on the east and westside of Paso Robles."
Opolo embraces sustainability. Website explains: "At Opolo we believe a strong, cooperative relationship with the land and our environment is crucial.  We practice sustainable methods in both the winery and vineyard operations in order to preserve our environment, water and local wildlife. Opolo is a "SIP" Certified operation as well as certified organic by "CCOF" in our 64 acre walnut orchard."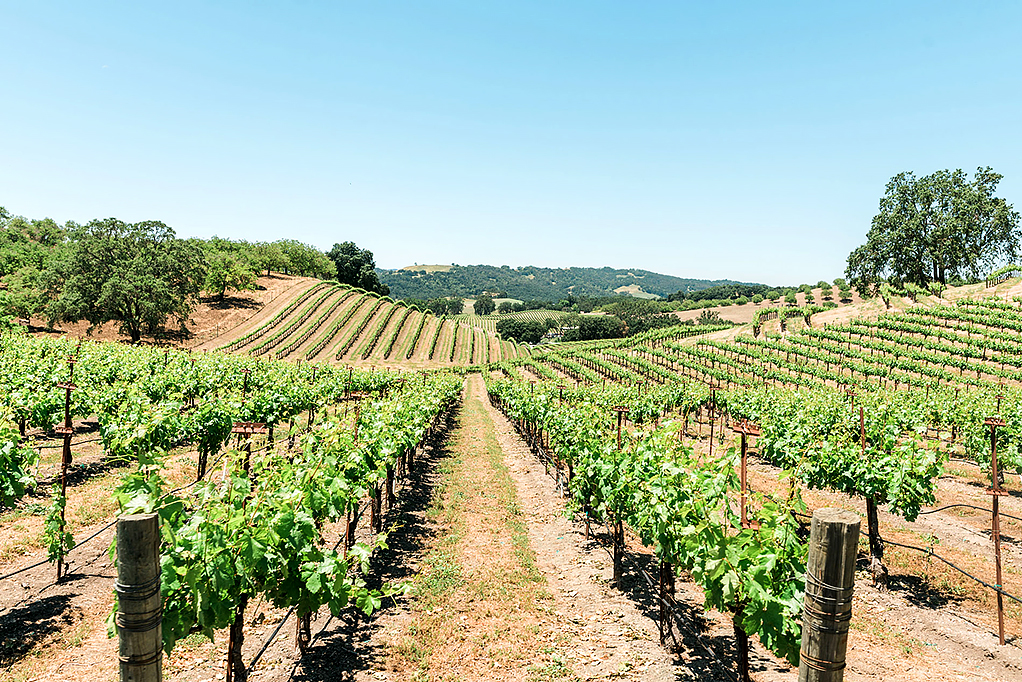 Row crops—barley—is planted between the vineyard rows to hold moisture and prevent erosion in winter. Come spring, the barely is mowed to add nutrients to the soil. Owl boxes provide homes for owls and provide a natural rodent and pest control in the vineyard. A two-tank wetlands system provides water recycling in the vineyard, as well as a natural habitat for microorganisms, insects, and birds.
Opolo Roussanne Central Coast 2017 first comes on as sweet, certainly juicy and rich fruit-forward. Then it grows on you sip after sip. This is not sweet wine, but people who enjoy sweeter wines will lap this up. The honey notes in particular seem to become more assertive with exposure to air in the glass. Delicious easy drinker. Roussanne is food friendly. Pair with seafood, especially shellfish, cod, lobster, bouillabaisse; crab omelette; salad Lyonnaise (poached egg, chicken liver, bacon salad); smoked fish terrine; roast chicken; pork; veal; cream sauces; spicy flavors, including Asian cuisine; both hard and soft cheeses. $22-26