Deep purple-black color; blueberry, plum, blackberry, violets on the nose; blueberry, sugar plum, blackberry, dark chocolate, pepper on the palate.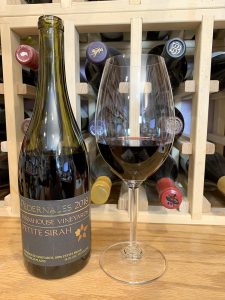 Dry; rich, smooth, assertive tannins; excellent balancing acidity (3.55 pH). Velvety mouthfeel. Very fruit-forward Impressively smooth—petite sirah can be very tannic, but winemakers David Kuhlken and Joanna Wilczoch did an eloquent job of presenting the grape's dark-fruit good points and taming its burly cheek-puckering power. 14.1% ABV
The grapes come from the famous Farmhouse Vineyards near Brownfield on the Texas High Plains. The juice fermented in bins with manual punch downs. Wine aged 18 months in second-use American oak barrels. This was a limited production effort—only 50 cases—so snagging a bottle may be tough. Pedernales Cellars is a high-quality Texas producer. You can try any of their various efforts with a justified expectation you will be pleased.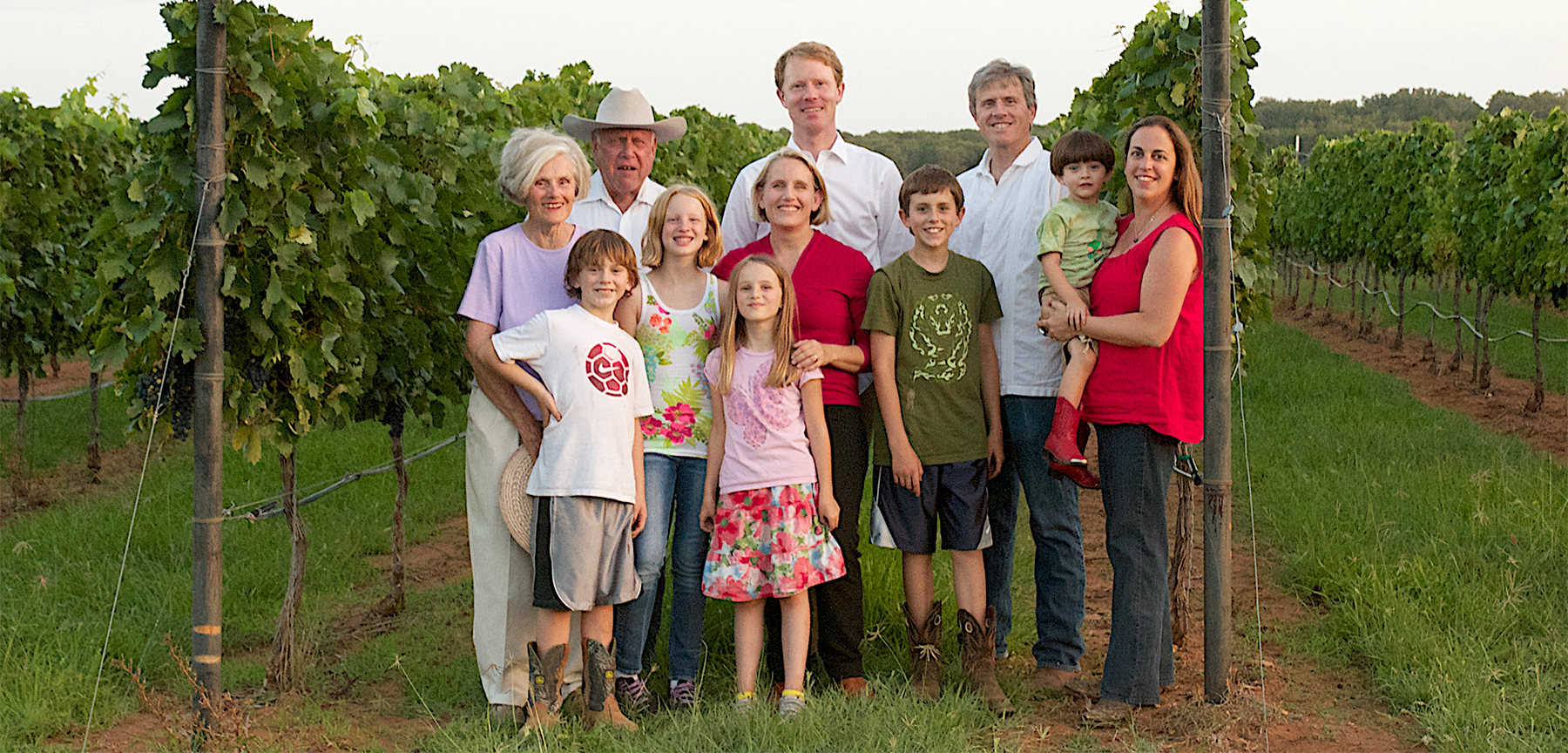 Larry and Jeanine Kuhlken started the Kuhlken Vineyards in the Texas Hill Country in 1995. Over time, the Kuhlken vineyards developed to produce quality fruit with bold, intense flavors while remaining committed to sustainable viticulture and ecological reverence.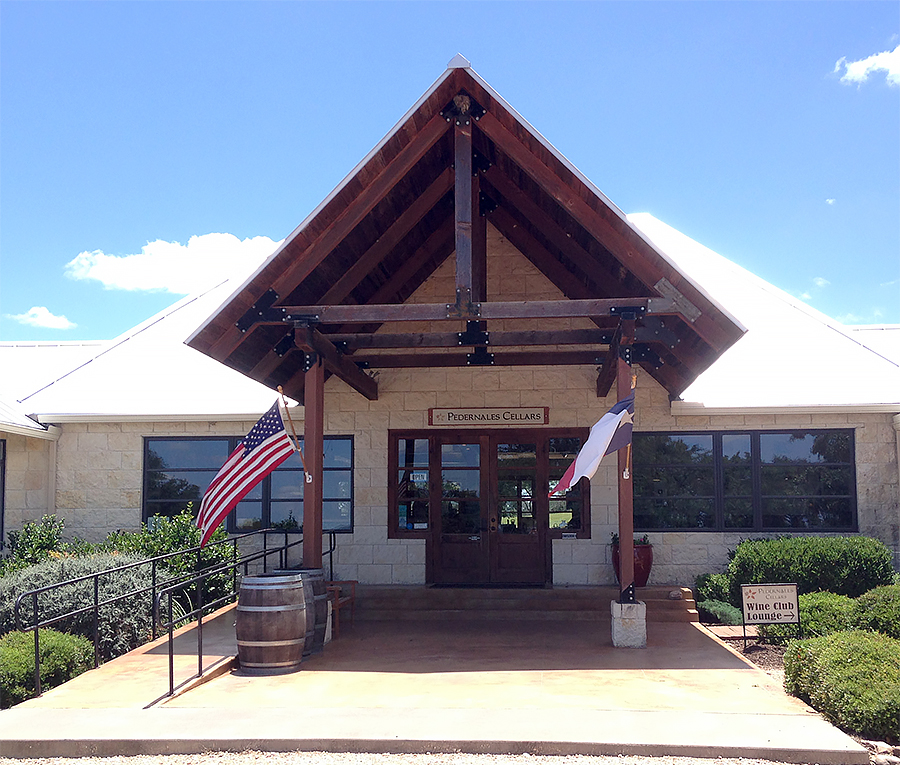 In 2005, Larry and Jeanine's children, David and Julie and their spouses Heather Kuhlken and Fredrik Osterberg, began plans for Pedernales Cellars. They imagined a boutique winery focused on handcrafted, small-lot Spanish and Rhône-style wines in the Texas Hill Country AVA near their vineyard. The Texas Hill Country AVA is located between Austin and San Antonio and is the second-most visited AVA in the U.S., second only to Napa. While some Pedernales bottlings use Hill Country estate-grown grapes, about 85% of Texas grapes are grown on the High Plains. The Hill Country dominates as the winery-tourist destination. The High Plains dominates Texas wine grape production.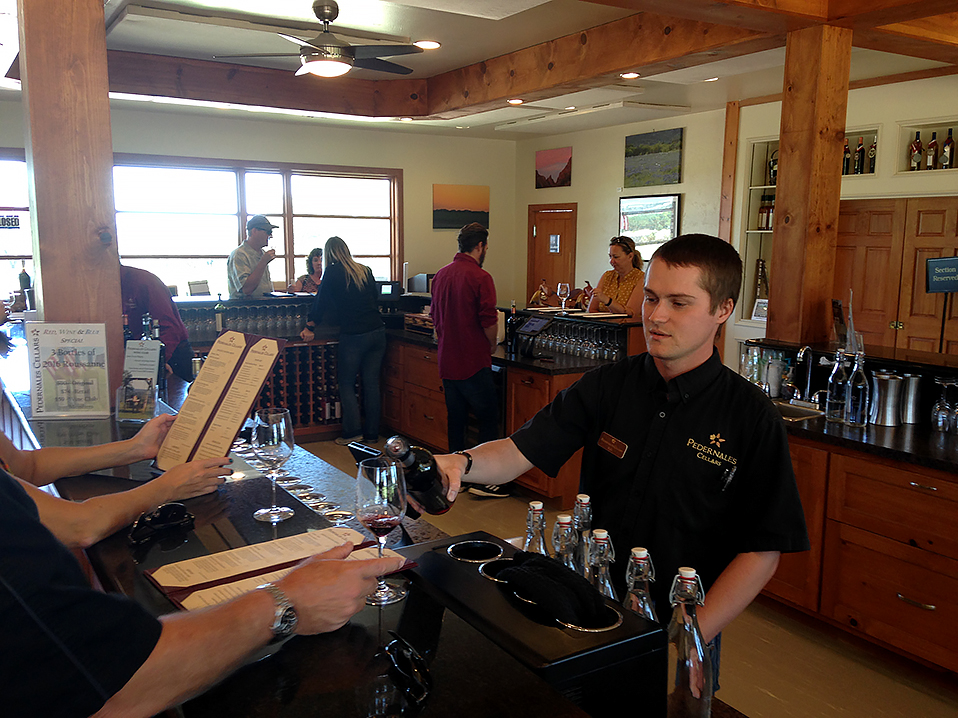 Sustainability is a particular Kuhlken focus—their cellar and case storage facility is cooled by a geothermal system that cuts energy consumption by half. By-products of winemaking are composted. Barrels are "re-coopered" (refurbished). Ground cover helps reduce water use, and brush clearing helps re-establish seeps and springs. Local species of insect eaters—particularly Purple Martins—help control vineyard pests.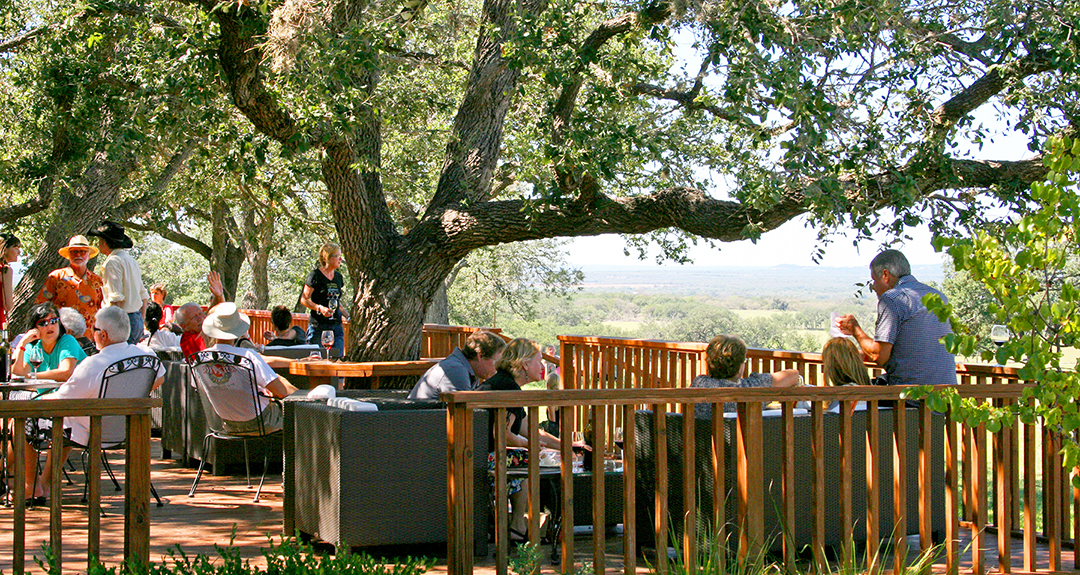 Today's winery remains a family affair with David Kuhlken the winemaker, Fredrik Osterberg the president, and Julie in charge of design and marketing. Larry and Jeanine continue to oversee the vineyards. Heather is a freelance photographer who provides photographic art at the winery and tasting room. Pedernales Cellars draws its name from the Pedernales River: "pedernales" is Spanish for "flint." Further inspiration came when David found a flint projectile point in the vineyard and Fredrik found a flint ax on the winery site.
Pedernales Cellars Petite Sirah, Farmhouse Vineyards, Texas High Plains 2018 is rich, smooth, tasty, 100% petite sirah offering from an exceptional Texas winery. This will be very hard to find, but well worth the effort. Deft, impressive management of tannins, oak, and alcohol with a grape that can be difficult as a pure varietal—it more often is used to reinforce tannins and dark color in a blend.
Pair with lamb—classic pairing; grilled steaks, especially well-marbled cuts; beef stroganoff; beef stews and braised meat; umami-driven food in general; wild game—venison, wild boar; barbecued pork; glazed ham; chicken with bold, creamy sauces; spicy bean or meat chili; vegetables—root vegetables, mushrooms, eggplant, beans. Cheese—blue cheese, aged goat cheese, gouda, limburger, asiago, mozzarella, melted swiss, camembert. $60