Deep ruby color; cherry, blackcurrant, leather on the nose; cherry, blackcurrant, raspberry, plum, blackberry, licorice, pepper, oak notes, chocolate on the palate.
Dry; nicely integrated tannin and acidity; smooth, easy drinker. Rich, full body. Perky pour with plush, lush, dark fruits through an extended finish. Classic Napa cab, skids toward jammy but pulls up well short of the precipice. Controlled oak, but the wood notes certainly play in this wine's symphony. Expected alcohol from the ripe fruits, but not hot and cleverly integrated with the fruits and tannins and acidity. Well played all the way around. 14.5% ABV
Blend of 82% cabernet sauvignon, 12% merlot, 5% petit verdot, 1% malbec—classic Bordeaux mix. Aged 18 months in French and American oak, 40% new. The 2019 was a blessed vintage with good rainfall and a mild finish to the season, allowing hang time and ripeness, acidity, and texture. The next year, with its cascade of fires would be a different beast entirely.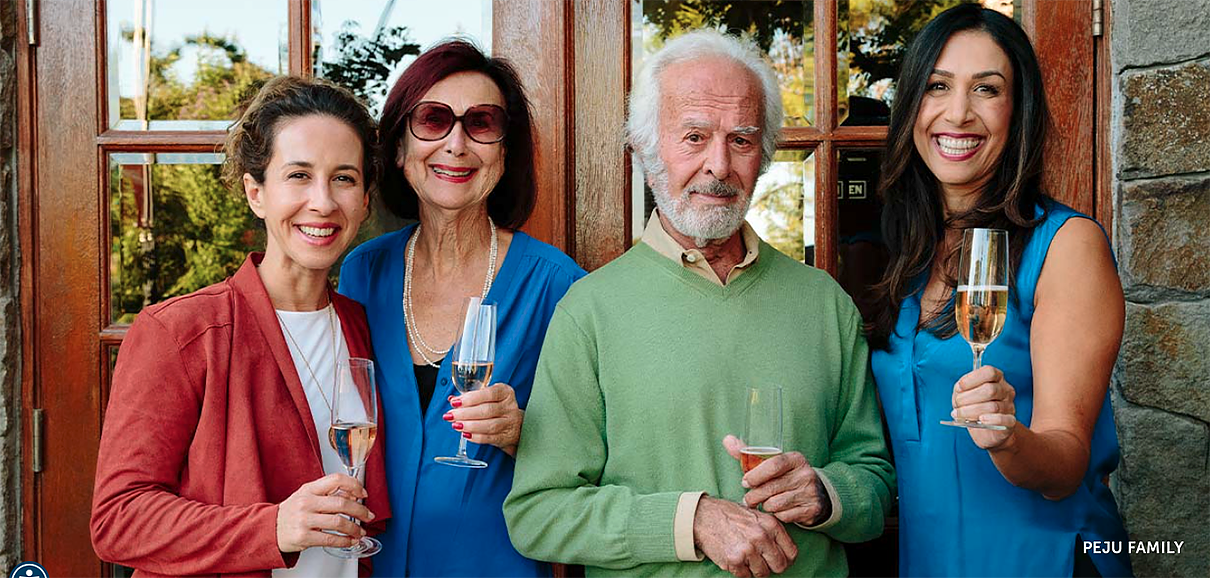 Peju Province Winery is the dream of Tony Peju, born "on the Caspian Sea" according to the website—it does not specify a country. Tony came to the US to get into the film industry, but ended up building a successful florist and nursery business. That made the to move into wine relatively seamless. In 1983, the Pejus—Tony and his wife Herta Behensky—settled into 30 acres in Rutherford with Robert Mondavi, Inglenook, and Beaulieu as neighbors.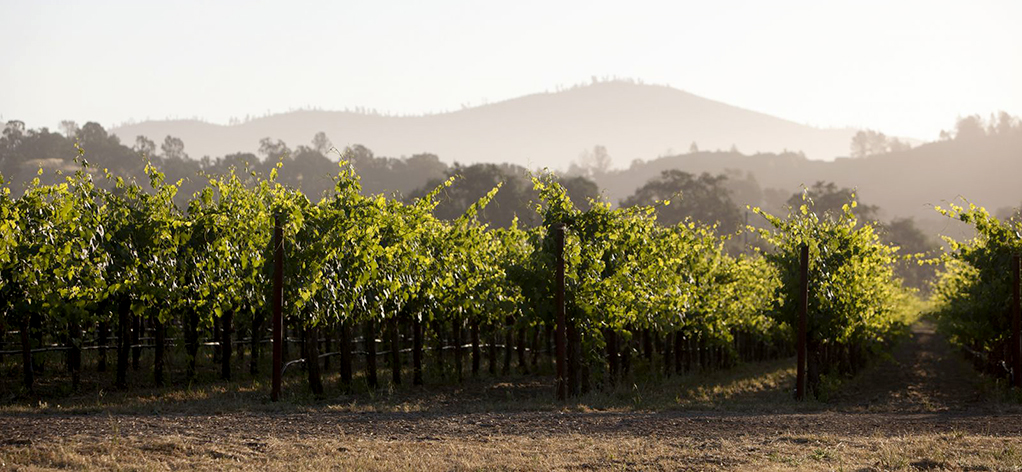 Tony first focused on improving a 5.5-acre block planted in cabernet sauvignon. That block became the foundation of the wine business today. The vineyard was replanted in disease-resistant stock that became the HB clone (named for the wife). The Rutherford Estate Vineyard earned organic certification in 2007. Winemaker Sara Fowler continues Peju's commitment to organic farming. In 2009, Peju was certified as a Napa County Green Winery & Bay Area Green Business after achieving all standards in pollution prevention, conservation of resources and environmental compliance. In April 2007, Peju offered long-term employees a $2,000 cash incentive to purchase a hybrid vehicle.
Peju was a trailblazer in other areas. Early on, when the Pejus opened a tasting room in the family garage, Napa officials recoiled and a lawsuit ensued that eventually changed the legal rules for winery tasting rooms in Napa.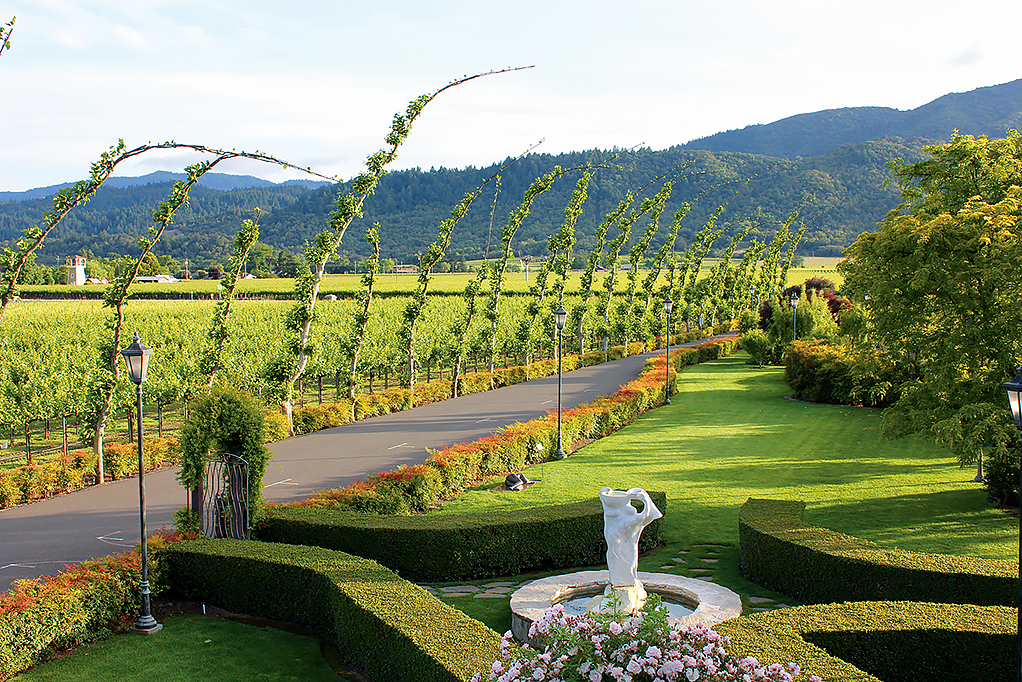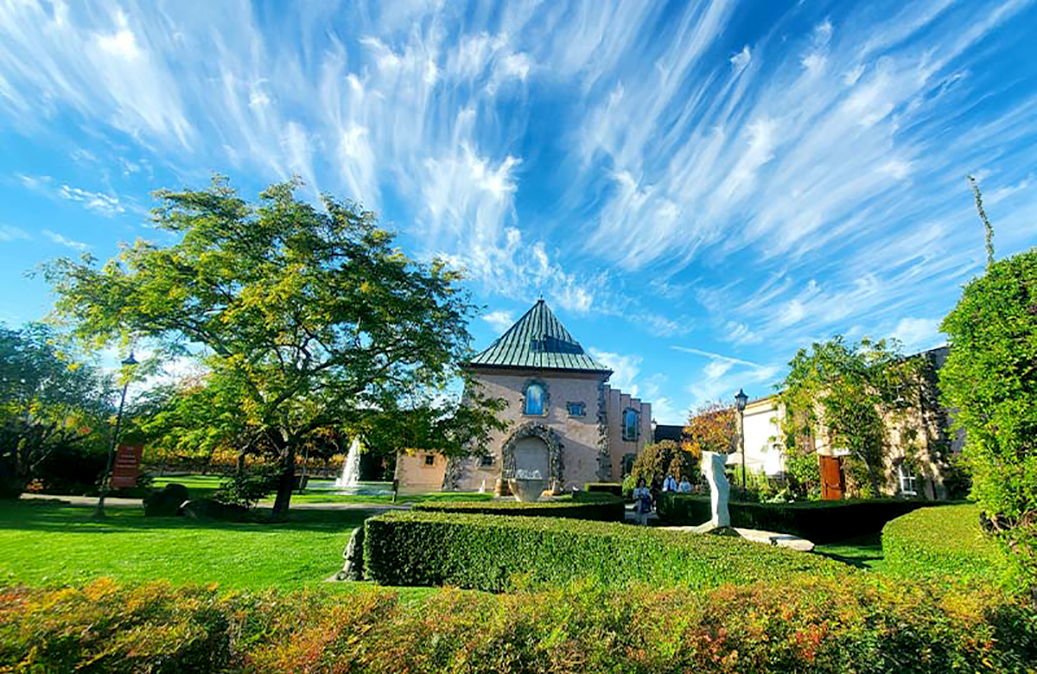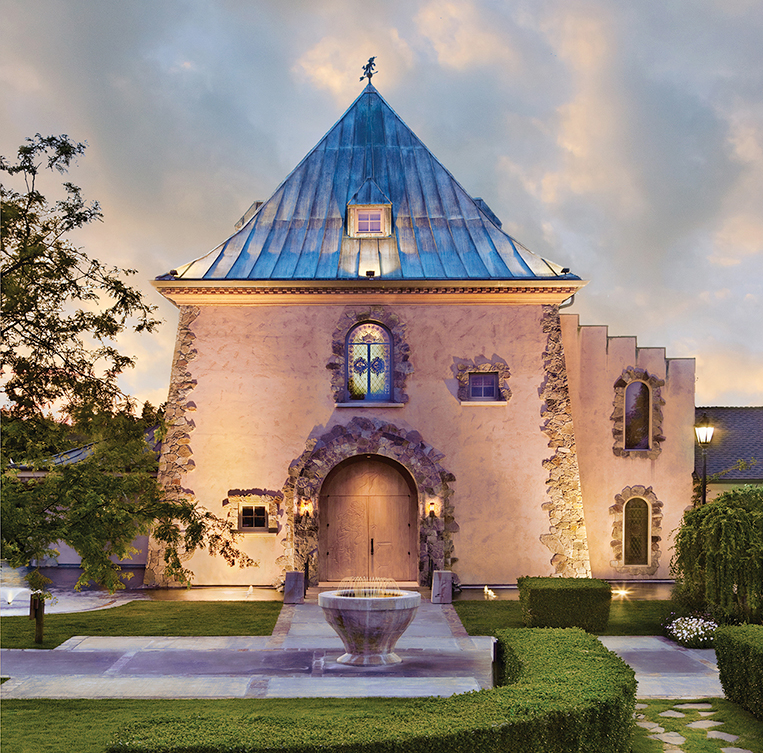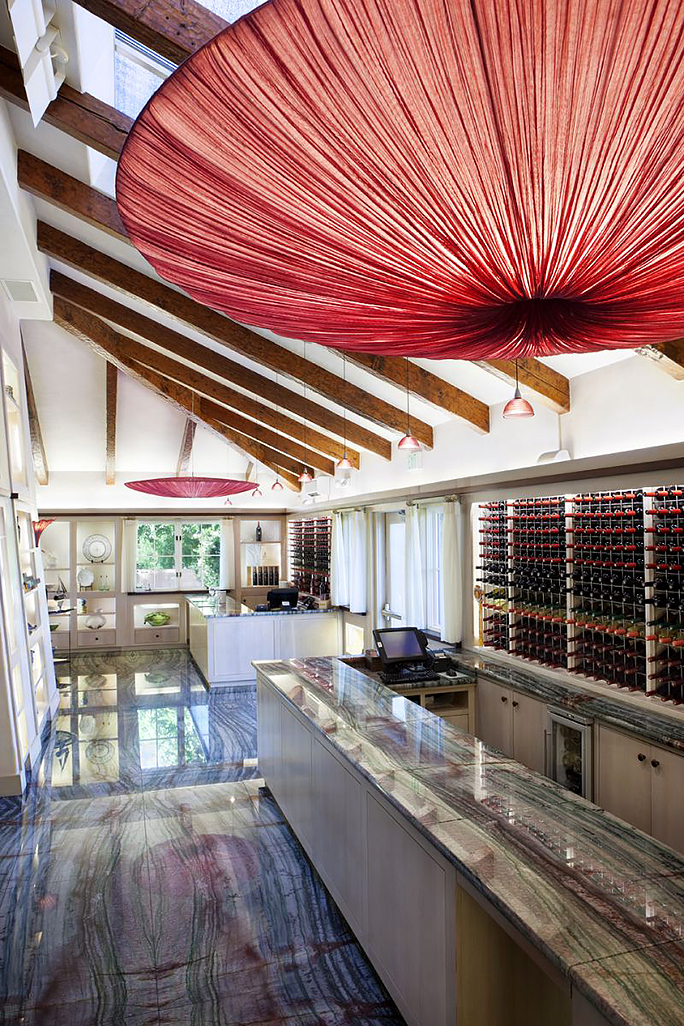 The winery-tasting room today extends the Paju dream. The website notes: "Today, the complex is a far cry from the converted garage. The winery is impeccable, surrounded by two acres of gardens, pathways and fountains. Sculpted sycamore trees provide a landmark border as visitors enter an environment that reflects both Tony and Herta's deep interest in horticulture, art and landscape."
Two generations of the Peju family work in the winery. Peju daughters Lisa and Ariana toil alongside their parents. The website notes: "The entire family is deeply committed to sustainable farming practices to ensure that the land that produces award-winning wines will be preserved for future generations. With the sun as a plentiful partner in the Napa Valley, Ariana Peju launched the 'Harvesting of the Sun' project by taking Peju solar in 2006. Caring for the air, as well as the land she grew up on is her priority."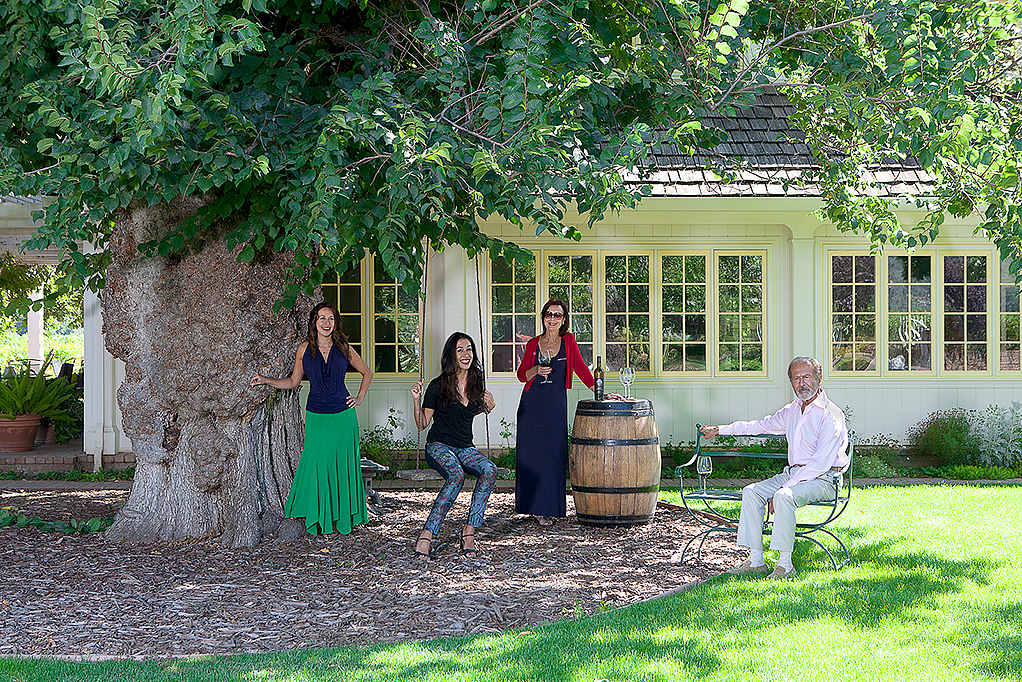 Peju Province Winery Cabernet Sauvignon, Napa Valley 2019 is excellent and classic Napa cab. Enchanting balance of ripe fruit, tannins, oak, and alcohol. A Goldilock's effort from a quality maker. Excellent value for the quality delivered. Find it, buy it, pull the cork. Pair with beef, ribeye with mushrooms, porterhouse, grilled cuts in general; lamb; wild game, venison, boar, feral hog; barbecue beef, pork, chicken; comfort food in general—meatloaf, burgers and sliders, gourmet burgers. Cured meats and hard cheeses, charcuterie board. Cheese—cheddar, aged gouda, gorgonzola; aged cow's milk cheese with some age; semi-hard sheep's milk cheese with some age; slightly firm, soft-ripened cheese with earthy notes like triple-crème brie. $55-68