Pale straw color; citrus, white peach on the nose; white peach, grapefruit, honeydew melon, pear, pineapple, passion fruit on the palate.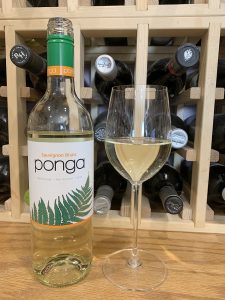 Dry; excellent acidity (3.22 pH); light, creamy body, excellent acidity (3.22 pH). Vibrant salad in a glass. Impressive interplay of acidity, creaminess, chalky texture—especially in a wine at this price point. Super QPR (quality-price ratio). 100% sauvignon blanc.
Ponga grapes come from Marlborough region of New Zealand's South Island, one of the premier sauv blanc areas on Earth. The name comes from a symbol of New Zealand, the ponga fern, the underside of which indigenous Māoru people use to guide their path through New Zealand's "mystical wilderness." Grapes are picked cool and pressed. Fermented in cooled stainless steel tanks to target freshness and fruit-forward flavors. No malolactic fermentation. Wine bottled early to preserve primary fruit characteristics.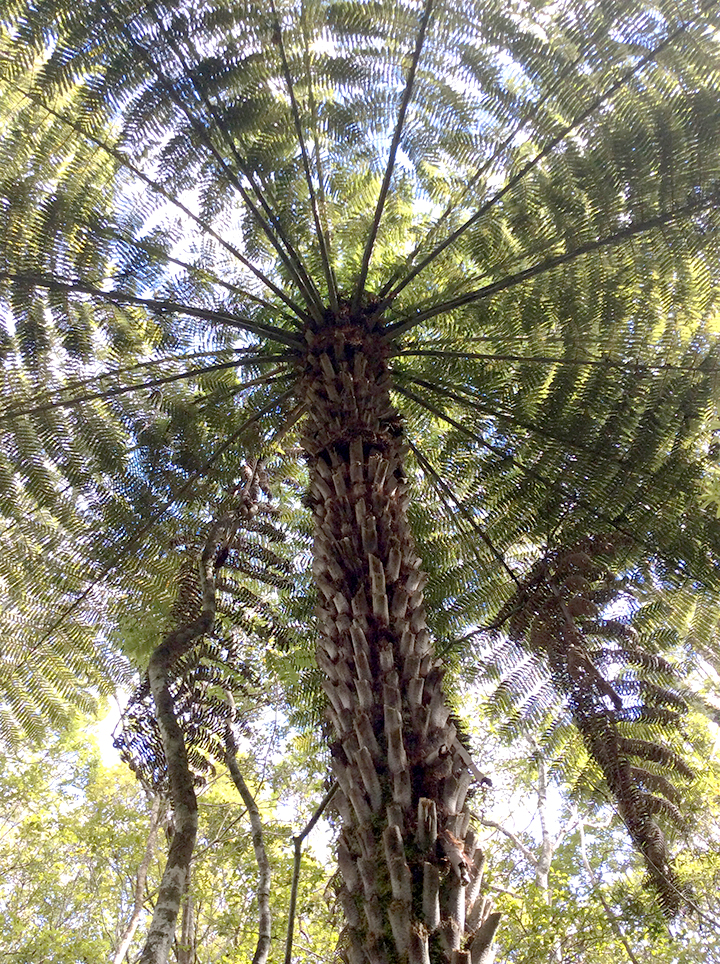 The website explains the ponga mystique: "So how did it become this symbol? Ponga has a superpower. Known also as the silver fern, its power comes from the distinctive silver-white color on the underside of its leaves. The color seems to glow in the night, and many Māori stories are told about the Ponga lighting the way through a dark forest. In fact, it's the Māori who call the silver fern ponga." The Maori believe ponga ferns represent new life, growth, strength, and peace.
Winebow, Inc.—a significant player in imports into U.S.—handles Ponga, so you should have luck finding this wine at a good wine store or online—wine.com and vivino.com carry it. Go to the Winebow page for nicely in-depth information (link below) about the winery.
Ponga Sauvignon Blanc 2020 is light, delicious, very drinkable. More proof that Marlborough/New Zealand is an apex region for outstanding sauvignon blanc. This is creamier than Kim Crawford, still delivers cutting, food-friendly acidity. Works nicely as an aperitif. Pair with seafood; oysters; vegetarian fare; goat cheese. Excellent picnic table wine. As with almost all sauv blanc, this can pair with almost anything, save rich red meats, and even then… $10-13
U.S. importer Winebow website, Ponga Wine