Deep purple-ruby color; black fruits, blueberry nose; black fruits, blueberry, blackcurrant, plum on the palate.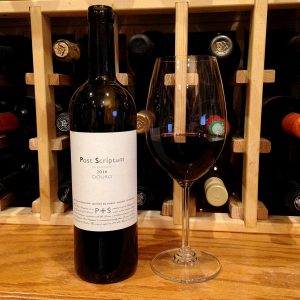 Dry; blend of touriga nacional and touriga franca produced by joint venture of the Prats family of Bordeaux and the Symington family of Portugal. The grapes come two P+S Duoro estates: Quinta de Roriz and Quinta da Perdiz. Notoriously low yielding, touriga nacional often is regarded as Portugal's prestige red grape and used in red blends such as this, as well as Porto. Touriga franca has been called the cabernet franc of Portugal, which is why this drinks very roughly similar to a quality Bordeaux. Touriga franca formerly was known as touriga francesca—they are the same grape—and DNA testing indicates touriga franca is the parent grape for touriga nacional.
This is Prats & Symington's second label to their highly acclaimed Chryseia (the name means "golden" in ancient Greek). Post Scriptum de Chrysia sells at less than half the Chryseia price and is ready to be enjoyed at a younger age. The Symington family is major force in both Porto and the Douro—the Symingtons own the Porto houses of Dow, Graham, Warre, and others; they dominate the Porto market. The Prats are quality producers in Bordeaux, so this is an partnership (created in 1999) between heavy hitters in the Portuguese and French wine world. They began making Post Scriptum in 2002. The winemakers are Bruno Prats and Charles Symington assisted by Pedro Correia and Luís Coelho.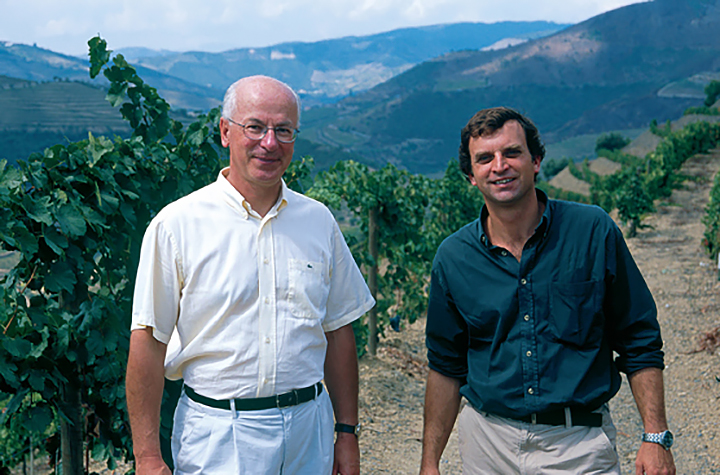 This is lush and very approachable with restrained tannin, especially for a touriga nacional, which can be noted for its tannins. There are very pleasing flavors in the mid-palate and a long finish that includes hint of mint. Medium body; restrained use of oak through the use of large French barrels (400 litres—106 gallons). The more common barrique/Bordeaux barrel holds 59 gallons. The larger the barrel, the less the juice exposure to oak.
P+S Prats & Symington Post Scriptum de Chrysia, Duoro 2016 is intriguingly both smooth while still being big and bold. Definitely find this if you have not experienced a Portuguese red blend with its extraordinary quality-to-price ratio (QPR in vino lingo). Pair with barbecue beef, grilled pork sausage, beef tenderloin with blue cheese, lamb, pork and beans, roasted cauliflower, lentils, black beans, pinto beans, mozzarella cheese, gruyere, brie, Swiss cheese. $22-26