Dark ruby color; red and black fruits—black cherry, plum, blackberry, spice, tobacco, sweet balsamic on the nose; cherry, blackberry, plum, roasted tomato, leather, vanilla, chocolate on the palate.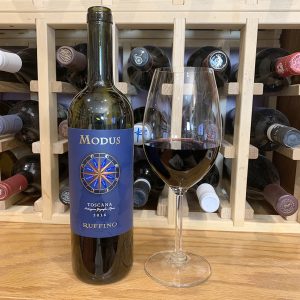 Dry; deeply delicious. Stylish, velvety but noticeable tannins and some earthy rusticity on pop-and-pour. Decant to open up and smooth out the wine. The wine is not filtered, so there is significant sediment—a signal of quality rather than a flaw—another reason for decanting. At least pour through a screen.
Rich, smooth, medium-bold. Medium-full body with layers of black and red fruits. Super Tuscan blend of 39% sangiovese, 35% merlot, 26% cabernet sauvignon. Grapes fermented independently in stainless steel, then macerated on the skins for two weeks, enhancing the very dark color. After complete malolactic fermentation to smooth things out, finished for a year in French oak barrels, first and second use. The result is deftly done undertones of oak and cedar that enhance rather than overpower the overall experience; 14.5% ABV.
Excellent from initial attack through a finish suffused with the superb fruits. Modus is consistent across vintages, but this generally is rated among Ruffino's best. Just entering its drinking window after four years. If you have more than one bottle, cellar it for a couple of years to experience even more magic.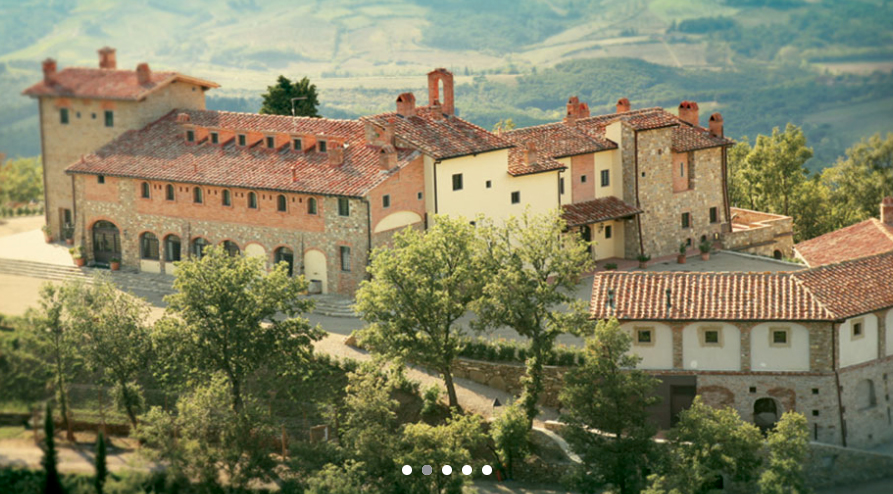 The Ruffino story begins in the Tuscan town of Pontassieve, near Florence, and a small winery established by cousins Ilario and Leopoldo Ruffino in 1877. By the 1880s, they were winning awards. By the 1960s Ruffino sold wines in more than 100 countries.
Happily, Ruffino is noted for their commitment to allowing the land and grapes to speak with minimal intervention in both the growing and winemaking. Today, ownership by Constellation Brands (a purchase completed in 2011) means this is widely available. Constellation is the world's largest premium wine company.
Gabriele Tacconi is the head winemaker at Ruffino. The website notes: "Gabriele always knew his life's work would involve wine. After earning a degree in enology from the University of Milan, Gabriele traveled to Montpellier, France, to work at the Institute Cooperatif du Vin. He returned to Italy and went on to hold a chief winemaker position before joining Ruffino in 1998 to pursue his passion for Tuscan wines and the heritage of Tuscany.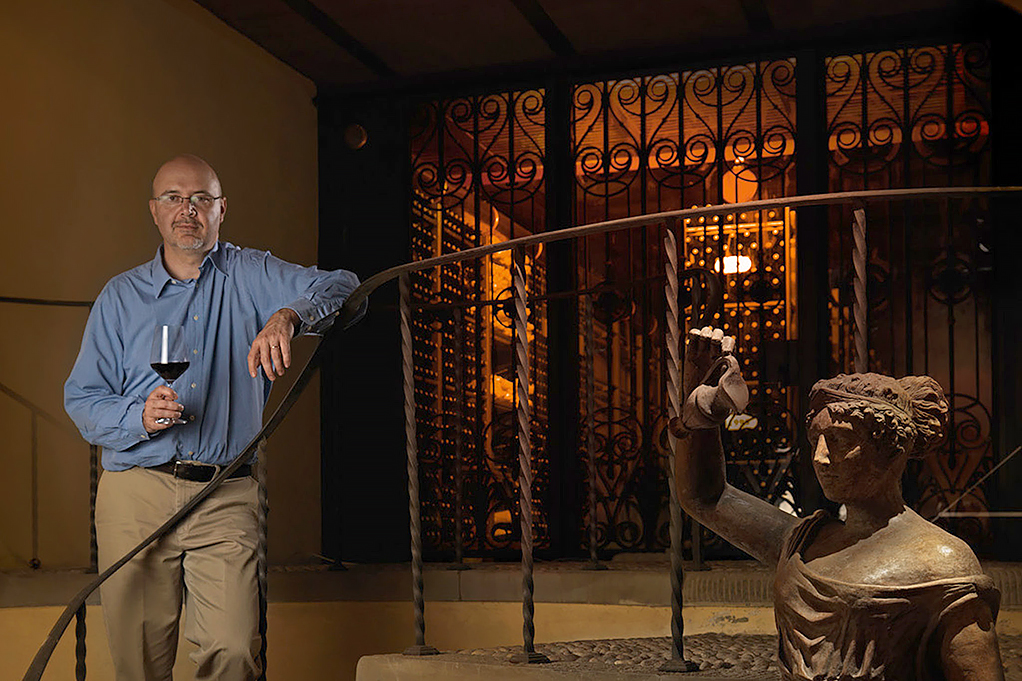 "Gabriele spent his first 11 years at Ruffino honing his craft as assistant winemaker and learning the nuances of Tuscan vineyards and viticulture. In 2009, he ascended to chief winemaker for Ruffino and now handles production of all wines, including the venerable Riserva Ducale, Riserva Ducale Oro and Modus. 'I feel great passion and love for the Tuscan landscape, its history, and the high quality of wines that are made here,' Gabriele says. 'Everyone at Ruffino is proud to represent the unmistakable Ruffino style of elegant wines known around the world. We all strive to carry on the high standards that have been set in the past.'"
Ruffino Modus Toscana IGT 2016 flaunts saturated dark fruit flavors, backed by solid tannins. Improves with decanting. Fresh, dense, balanced, delicious Super Tuscan. Fantastic red wine for the price. Pair with grilled steak; steak fajitas; barbecue; wild game; lamb; veal; pork ribs; roasted chicken; cured meat; almost any Italian food. $23-26
Ruffino website with exciting landing page video